There has been a lot of hype around NFTs recently because it is an empowering tool for artists. NFTs can be anything digital such as a piece of music, art, tools, etc.
An NFT stands for non-fungible token but that doesn't make it clearer, does it? Non-fungible means that it cannot be replaced with anything else. If you replace an NFT then it will be a separate entity.
Most of the NFTs are part of the Ethereum blockchain. Ethereum is a cryptocurrency like bitcoin or dogecoin, but its blockchain also tracks who is using and trading NFTs.
This trend has given rise to a lot of digital creators developing their own websites where they can sell NFTs. WordPress has not missed this trend and there are many themes available for your business.
Here are some of the top NFT WordPress themes that you should check out.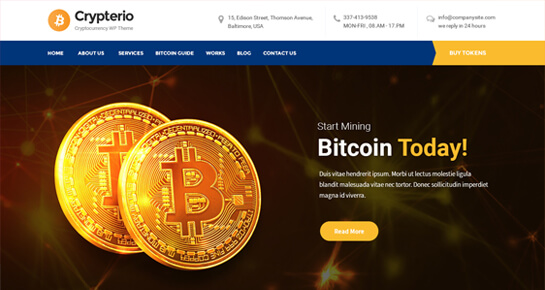 Since NFTs are based on cryptocurrencies you should use this theme which is made on the concept of a cryptocurrency. You can highlight the different services or NFTs you provide with the help of animated elements.
This theme provides the space to explain how the blockchain method works. You can also add testimonials of users who have enjoyed your NFTs.
Bitcoin is a trending topic around the world and that is why blogs about Bitcoin news are blowing up all over the internet. This theme provides a dedicated section where new blog posts will be visible.
The golden color signifies both currency and technology which makes it perfect for your NFT website. Although you can also easily change the color scheme after downloading the theme.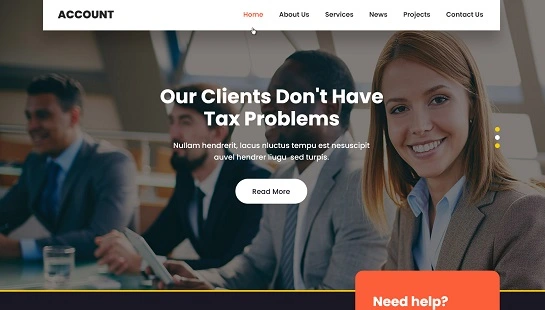 The color palette of this theme always keeps the user interested. You have an orange, black, white background, and yellow. You can use the first section to highlight what users can expect from the NFT. Add a contact form in the next section so that others can reach out to your team if they are interested but not ready to take the final step.
You can use elements and add numbers below them which will show details like the number of downloads, positive reviews, years of experience, etc.
If you have a team that creates your NFTs then it is the right choice to give them the credit. This theme allows you to display your team members and give them the due credit. In the last section, you have a contact form and details of the company office.
If a prospect is not satisfied with the answers found on the site then they can visit the office or give you a call.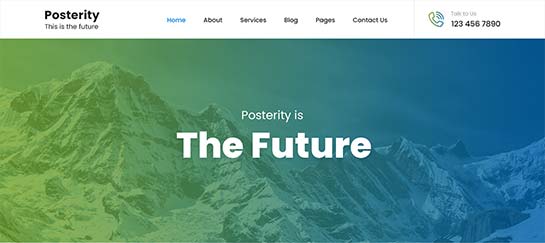 Posterity Pro is a theme for futuristic businesses. You can use the first three sections to highlight what your NFT-oriented business does and what is so unique about you? There are a lot of NFT WordPress themes on the internet but only a few will be video friendly.
Posterity Pro is one of the rare gems which helps you upload HD videos on your site. There is a lot of space to upload HD images of your different NFT offerings.
You have an entire section dedicated to display customer testimonials. Positive reviews from customers help you build authority. People become confident in their decision to make a purchase.
One thing that makes this theme stand out is that it has an FAQ section. Not everyone knows what an NFT is and that is why you need to educate your audience. This theme will help you convince prospects with the help of HD videos, images, testimonials, and FAQS.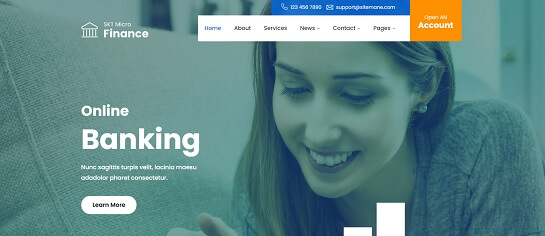 This theme is built by keeping finance in mind which is why it suits your business. It comes with a lot of stock images and elements that can be useful for your site.
You can add FAQS with the help of this theme. You can easily share information on how your NFTs can help customers.
The color mix along with the animated elements give this theme a classy look. You can use it to bring your NFT business to life!
SKT SEO is one of the best NFT WordPress themes because it has cool animations. This theme also helps you display the team of experts who help you develop your NFTs.
You can include some statistics that foster trust in your brand. A brilliant idea is to have different pricing plans. This way you can include different customers.
This is a great theme for solorpreneurs to add personality to their website while selling some top-notch NFTs. In the banner you can add your professional picture.
Next to the banner, you can provide an option to subscribe to your newsletter. In the next section, you can provide some more information about who you are and why you are passionate about NFTs. This theme will do well for individuals who want to sell NFT. Although, if you are a company then you can edit this to suit your goals.
This theme was designed for IT companies which is why it will do well for your NFT business. At the end of the day, NFTs are a new technology and that's why using this theme can be appealing. In the first section you can highlight your offerings with the help of animated elements.
Use HD videos to explain how your offerings work. You can use an entire section to highlight numbers related to your business. These numbers boosts the confidence of prospects so that they can make the purchase.
If you plan to provide NFTs with the help of different pricing plans then this theme has got you covered
The GB Insurance theme provides your website with a professional look. It is WooCommerce friendly so you can sell your NFTs with the help of this plugin.
This theme has some of the best animated elements which you can use to describe your business. It is a simple theme with a lot of white spaces and the main theme color is blue. Although, you have the freedom to customize the color scheme of the theme once you make the purchase.
One of the best things about this theme is that you get to highlight your USP in the first section itself. If your USP captivates the audience then it becomes easier to convert the visitors into customers.
The best NFT WordPress themes use testimonials to help you prove your legitimacy. This theme also has space for a lot of customer testimonials. Now the site visitors will know that your NFTs are legit and not some elaborate scam.
The best thing about this theme is that it gives a lot of space to the contact us section. You can highlight your address, email, and phone numbers with good spacing instead of them being cluttered.
The SKT Specialist theme will help you prove that when it comes to NFTs you are the specialist. The CTA is at the top of the theme only. This theme gets right to business as you can add your phone number near the banner. You can highlight what your customers can expect from your digital products in the first section.
It has some amazing colorful elements which make this theme a visual treat. If you want a visually appealing site that communicates the essential message then you can rely on this theme.
You can customize this theme using Elementor and make the website that you want for your business. Although the theme is so well built that you wouldn't need to make a lot of changes.
The SKT Specialist theme uses animated graphics to tell a story which is why this theme can be helpful in selling your visitors a story.
This is a simple theme which helps you communicate the message. It has a section which is used to display your portfolio. You can use this section to highlight all your amazing NFTs.
You can use numbers to display the amount of NFTs you offer or the no of orders that you have successfully completed. It has another section where the offer is explained in detail by using animated elements. Use this theme to highlight your team which helped you create the NFTs.
This is one of the best NFT WordPress themes because of it's simplistic color schemes. The site users will be captivated because of the classy elements, empty spaces, and amazing fonts. You can highlight the features of your NFTs in one section.
This should help the visitors make a decision. You can use the next section to describe which problems the NFTs are solving or why should they be used.
Overall, this theme provides a lot of space for you to convince the prospects. You have an entire section where you can add numbers related to your revolutionary business.
These numbers should help build authority and create trust. Just after this you can publish customer testimonials. In the beginning you highlight the features and needs then you build your authority with numbers and testimonials. This theme will make your website the ultimate sales funnel!