Marriage counselling WordPress themes are showcased in this article for marriage consultation and relationship counselling, dating sites and marriage bureaus, portals, networks and communities, as well as other matrimonial and marriage, engagement and anniversary websites and matchmaking businesses.
The ancient philosophy attaches great importance to marriage or the culture of family relations. Marriage is not just the occupation of the same dwelling space.
It's important for creating and maintaining good traditions in society, transferring them from generation to generation, as well as for continuous learning and personal development for the spouses and their future children.
With the great value marriage and family bear, sometimes it's hard for people to find a partner with whom they can be in full harmony and happiness.
However, this is not the only obstacle people are forced to overcome when it comes to successful marriages. They also need to keep their marital life balanced and stable along the way, which is not always easy, as the recent decline of the marriage rates proves.
This is where marriage counselling services and matrimonial agencies come into play.
Thus, whether you are a marriage counselor trying to educate your clients in the proper way, or want to establish a dating website to connect different soul mates across the globe, our marriage counselling WordPress themes are here for you.
These templates are also convenient for personal usages whenever couples want to share their best memories and life affairs with their friends and relatives, schedule meetings and organize anniversaries, etc.
All of those marriage counselling WordPress themes are highly intuitive and visually pleasing to create a favorable environment for your website visitors and potential clients.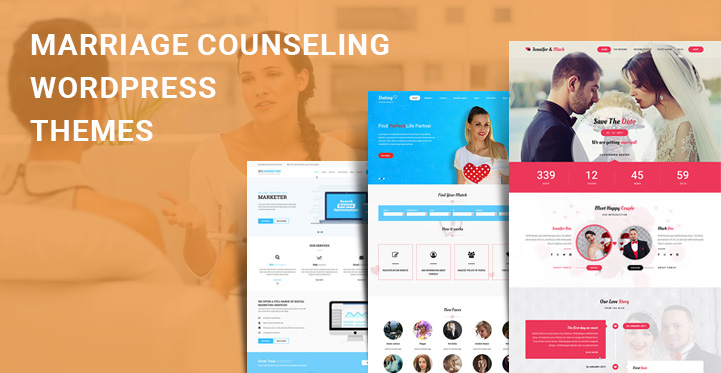 Additionally, they are well structured and accurate enabling you to add any kind of content, from marriage counselling services to couples' and emotion focused therapies, online registrations and consultation bookings, etc.
Marriage Counselling WordPress Themes for Communities Bureaus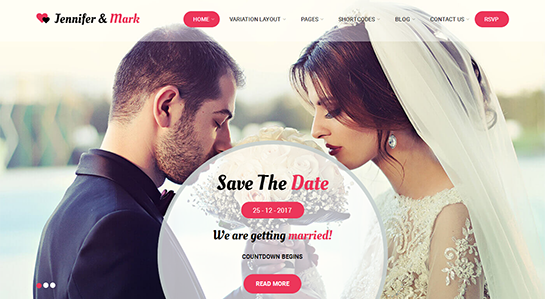 Spread the love and harmony your clients, relatives and friends are looking for through your website based on one of the lovely wedding and marriage counselling WordPress themes called Wedding Rituals.
This top rated and fully pliable matrimonial agency theme is powered by the most durable coding your website can ever rely on.
Further, all the hard work is reduced to the minimum so this website can harness the process of your site's establishment and management from the backend of the theme.
From post and page controls to color and font management options, from customizer settings to post scheduling, the advantages of Wedding Rituals are endless.
It also comes with responsive design ready to ensure your site's legible look and feel no matter what kind of mobile or device is used to browse your web content.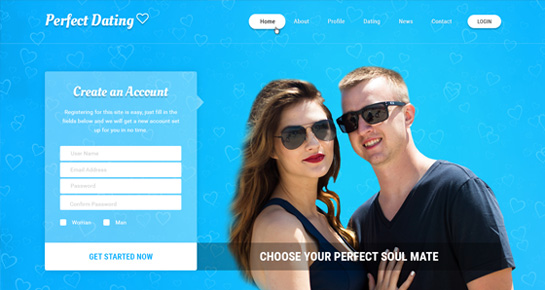 The creation of a truly valuable website is sometimes disguised by the simpler work than you can ever imagine.
This is exactly the case with Dating that is truly simple and lightweight in usage, as well as perfectly admin optimized for a more productive work around.
This website can be the best solution for your marriage counselling center or agency to explore your best offers, services and therapies, share contact details and working hours, specialist's profiles, etc.
Homepage slider will add a unique charm to your template with high resolution images of your professional experts, happy couples or announcements about upcoming events and more.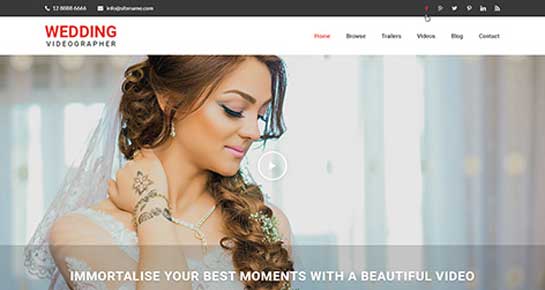 If you are searching for a clean and crisp, visually uncluttered and functionally tech savvy template among marriage counselling WordPress themes, Wedding Videography is our recommendation for you.
On the whole, this elegant and awe inspiring template harnesses flexibility and total obedience when it comes to customizing the theme for the benefit of the end users of your website with their PCs, mobiles, tablets and other portable electronic devices.
Emphasize the best aspects of your business and deliver the true value of it through your harmonious and easy to navigate, informative and user centric website with SKT SEO.
All in all, this calm and reliable template is a beast when generating a handy toolbox rich with first aid features and options, like shortcodes, calls to actions, buttons, testimonials available, plugin compatibility, etc.
SKT Lens Pro is another dynamic and elegant template catering to any manifestation of love, marriage and a family life.
From dating websites and agencies to matrimonial counseling and wedding organizers, personal marriage and wedding websites and blogs, a profile of any nature can be easily built on this template.
Stimulating and dependable, you can quickly take a dominant position over your website and track all the changes from the backend of the theme with instant previews.
Translation ready with PO file inclusion, SKT Lens Pro can also take your website to an international level with multilingual content.
Consultation or learning without leaving home is one of the greatest advantages the digital platform provides us with.
With less stress and turmoil around, anyone is capable of joining different courses and training, meet doctors and psychologists online and considerably improve the quality of his or her family life.
Ele Wedding is developed for such life coaches and therapists, marriage counselors and consultants to offer their services online thus overcoming the difficulties of time and space.
Ready to bring you the best SEO results and SMO integration, this template is also notable good at fully commercial with relevant ecommerce plugins.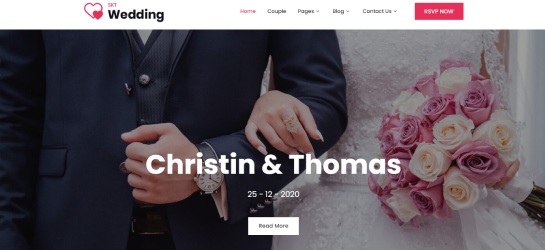 The success of any kind of modern business is strongly dependent on the way you serve it to the public at large.
In this relation, Nuptials is one of the cost effective and affordable marriage counselling WordPress themes among the contemporary digital tools you can exercise to guarantee the best exposure of your marriage related or marriage counseling business.
This esthetically refined and nice looking template exudes pixel perfect visualization based on HTML5 coding and CSS3 animation touches.
It means you can share your personal or business information around the convenient areas and parts, control and alter them the way you need, run a blog with fresh news and photos, etc.