Some of the most sophisticated and future scalable manpower and human resources WordPress themes for recruiters and HR departments.
As well as other representatives of employer – employee relationships and organizational charts creators to enlist all the potential people through the website and solicit this or that individual qualified for a certain position in the relevant company or organization.
Human resource management and manpower planning are laborious and multi – profile undertakings to deal with for keeping the balance between individuals acquired and required in the given company or any business manifestation.
But apart from analyzing the current state of affairs and estimating the number of employers needed, making forecasts and relevant projects to carry out right procedures leading to tangible results any HR manager needs his or her online are to master and to equip accordingly for simplified processes.
Including online meetings with target groups of candidates, announcing vacancies, or concentrating on other recruitment processes.
For this industry we at SKT Themes have carefully crafted some thematic templates to get started and manage the majority of the requirements and duties online to maximize the company's profit with a great assistance of right chosen personnel.
Well – practiced training and career development projects, business plans and compensation packages, etc. And no matter which manpower and human resources WordPress theme you will choose from our list, be sure you will be fortunate enough to gain maximum deliverables with minimum struggle.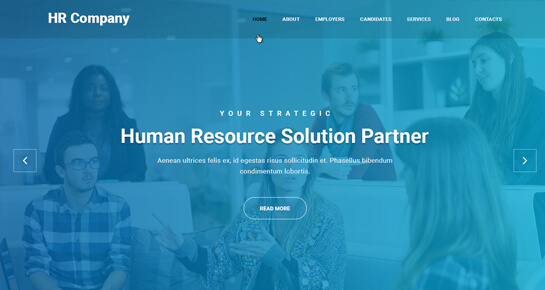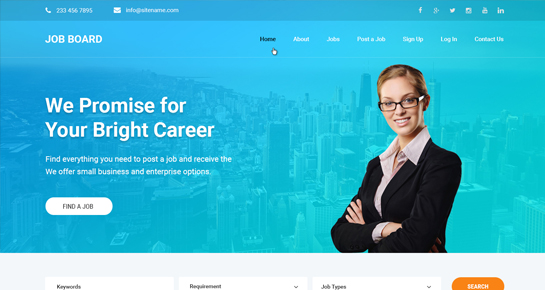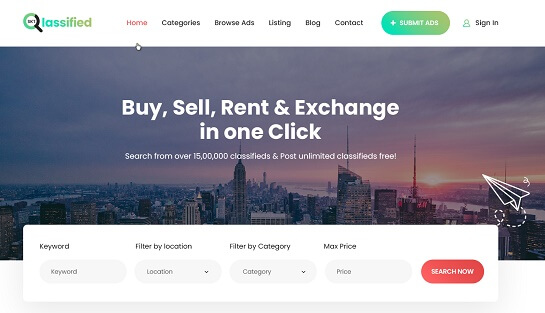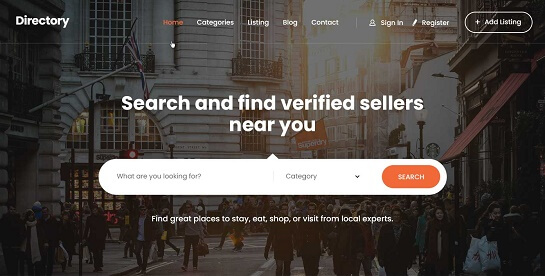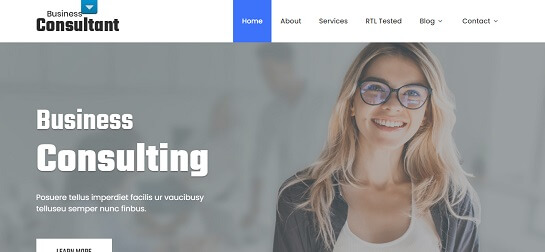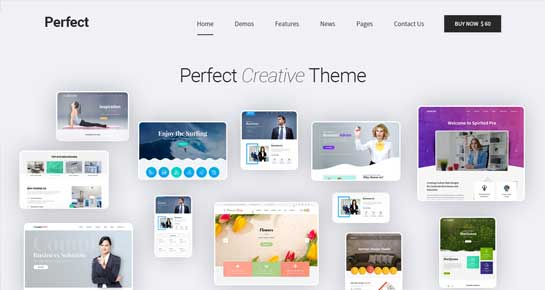 Running a prosperous and highly flexible template on the basis of your HR website is not a mystery at all with SKT Perfect.
This manpower and human resources WordPress theme is custom – built to make your manage, drag, position, arrange, scale, change and transform whatever you may feel necessary for the breathtaking view and functionality of your website to announce all your vacations.
Receive CVs and review them, manage online appointments, negotiate salaries with the selected candidates, and finally establish new commercial and business partnerships with partners and coworkers.
Page – based homepage, prebuilt templates, lots of preloaded shortcodes, SEO – friendly coding design, responsiveness and cross mobile and browser compatibility, retina and HD ready nature, plugin compatibility and much more are all wrapped up in one single template to meet all your business objectives easily.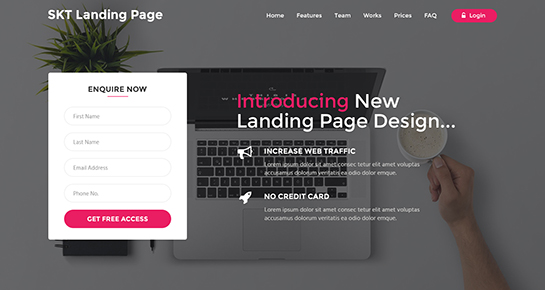 Beautiful and original, extensively developed and accomplished, businesslike and ecommerce experienced, SKT Landing Page is another wonderful variant for all HR and manpower – based online performances.
This modern and perspective, easy to understand and follow template uses do – it – yourself philosophy at its core to master your website with drag and drop functionality with few simple clicks and without having to write a single line of code.
Based on clean and minimal design style to be more streamlined and "to the point " from the informative standpoint, this manpower and human resources WordPress theme features totally dynamic platform ready to undergo any required changes for extended capacities.
Hence you can review the list of compatible plugins and add some of them to the theme for bettering its results.
Meet tremendously imposing, yet clear and precise Condimentum with minimalistic design style dominance in visualization for more "scannable" nature to keep the visitor's eye on the most informative parts of the web. Hence your HR – related content, your company profile, online trainings and projects, events and online registration forms, all will take a central stage.
This amazingly coded and stylized web builder incorporates everything you will ever need when proceeding with establishing and maintaining your sophisticated online profile with high reputation and increased visits, be it total responsiveness and mobile – friendliness for your multi – device users.
It is nice – looking nivo – slider for highlighting the most instructive parts of your content in the form of images and texts, etc.
A team of passionate and dedicated design and technology experts have minutely worked at Design Agency Pro to make it a top – rated and premium – quality manpower and human resources WordPress theme that will eliminate the quantity of errors or technical drawbacks appearing along the way.
Your website navigation levels with this high – end template will be consistent throughout your pages thus resulting in unbeatable user and visitor experience, if we add also fast – loading nature to this.
Instead of creating a particular website for mobile usage, with Design Agency Pro one unified website content is all you will need, since it will automatically adapt itself to any mobile or device screen size, letting all your on – the –go clients browse your website from everywhere.
SKT Pathway Pro unites visually engaging design and graphics and superior inner operational framework and serves it to any website admin to vocalize his prioritized business objectives and visions in order to focus on captivating website visitor's attention and winning his trust.
This inherently persistent and truly smart template has the potential of envisioning all the set tasks and transforming them into tangible results in the nearest future with its uniquely pliable and robust character.
Completeness and precision in every single part and aspect, customization – compliant coding, fast – loading rate, admin-friendly toolkit and much more.
Cleverly conceived and professionally worked – out, Biznes Pro is known as another strongly advisable quality manpower and human resources WordPress theme for your recruiting and HR projects to carry out online, to entertain all your website viewers and capture leads with own business style and policy.
This deeply resourceful and highly intuitive web building and developing system comes with cutting – edge technology crafted taking into consideration high standards of the current WordPress community, and as such, this theme appears steady and dependable not only as for today, but also for the future scalability.
Featuring color picker, fonts and icons options, WooCommerce support for online commercial activities, blog section for constant communication with readers and potential customers and based on modern HTML 5 and CSS 3 coding, Biznes Pro is the one to get your web polished with sophisticated poise.
Every form of organization requires a workforce that is aimed at providing them with the suitable strength that can carry on the work.
The workforce is required in every department and no matter how much technological advancements we make replacing the same with the human power is not possible. The organizations have a dedicated department that deals with these demands of the manpower in the organization.
It is true that human resource management is one of the most critical and multi-profile undertaken that the organizations deal with. It is a difficult task to create a fine balance between what is required by the organizations and what is delivered.
The businesses who deal with it should make use of the human resources WordPress theme which is the scalable and sophisticated form that keeps the information managed. The website is a great platform where many things can be listed that can become a clear source of information for all the parties involved.
It is true that organization takes help of the outside organization in case they are in dire need of human resources and they want the process to be quick.
If you in a business as a recruiter or human resource relationship then the best way to attract the clients is by the use of the human resources WordPress theme. The themes come with a lot of flexibility which allows the users to add-on information as and when they like.
There is no need to be stuck with something that has features but does not create the desired results. If you are someone who wishes to add some additional functionality to the site then all you have to do is include the plug-ins which will make the site effective and upgraded then the prior version.
If this is not what is demanded then there are huge fonts and layout options that the users can pick from.
Many would think that these are just small elements when we are talking business and in that case, you must realize that the human resources WordPress theme is SEO friendly and is built with highly professional code making it effective on any platform.
They are search engine friendly and you can add things to ensure that you enjoy a higher ranking for your website.
The HR demands and needs of the website will look a lot different from what the business website will need and hence WordPress has made every effort to make themes which are niche specific.
This is an effort which makes the platform grow larger and stronger each year. WordPress started as a blogging platform and has evolved responding to the needs and the requirements of the customers.
This is what has kept the open-source platform so popular over the years and enjoy popularity over many others.
There is no dearth of the themes which will suit the requirements of the HR demands. If that is a source of worry choose from the strategically chosen 10 top themes which are loaded with features that are required.