Have you ever thought about all the people that you love in your life? Spending time with your loved ones may not be enough in life and that is the harsh reality. What will they do if something happens to you?
This is the primary reason that people get health insurance and then ultimately life insurance. It gives them hope that whatever happens, the future of their loved ones is secure. Once people signup for life insurance, they can start living their life in a stoic way.
There is a lot of competition among insurance companies and a great website is something you may need to stand out from the competition.
The website you design should be able to appeal to the humane side of each visitor. It should make them think about their life and make them feel as if they were going to make a life-changing decision.
This effect can only be brought by a good selection of life insurance WordPress themes that were specifically designed for this purpose. Check out the following themes and pick one that suits your goals the most: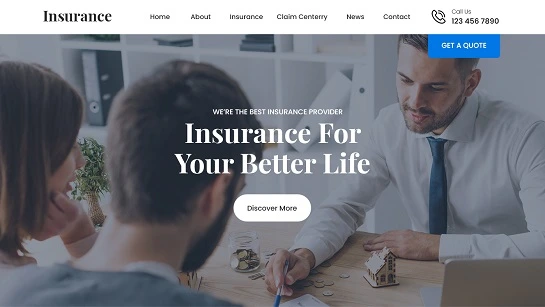 This theme was designed using the Gutenberg page builder for insurance companies. No one is going to buy life insurance from you if you do not highlight what makes you trustworthy.
This theme gives you a lot of space to highlight the same! Once the trust is built, people can move further in the buying process. You should be clear about the services that are a part of your life insurance so that there is no confusion between you and the customer.
This theme helps you communicate this with the help of a dynamic section. Another way to build trust with customers is to show them the numbers. You can add details like the number of people who have brought insurance from you, the number of cases handled, and the number of account executives in your company.
All of this makes the customer feel safe to buy life insurance from you! Now they will be able to do that on your website only.
SKT Specialist is a modern theme for advisors or consultants. However, if you are selling life insurance then you are also advising people to invest their money for their loved ones. That is why this theme is also often used by life insurance companies.
This theme comes with amazing graphical elements that keep the customers scrolling. Along with that it also has HD stock images which means that you don't have to add images of your own if you don't have them.
This theme makes it extremely easy for anyone to get started in the life insurance business. If you are an insurance agent, you can use this theme too.
Provide important information like the services you provide and the business numbers. Once prospects start to trust your company, you can prompt the user to take action in the next section. This theme will definitely get you results!
This theme was designed for financial consulting companies or consultants. However, buying life insurance is a big financial decision which is why it is also suitable for life insurance firms.
The reason that it is better than other life insurance WordPress themes is that it helps you highlight your unique selling proposition.
You get plenty of space to highlight the testimonials of the customers that are already happy with your service. Customer testimonials go a long way in building trust and increasing the probability of a sale taking place.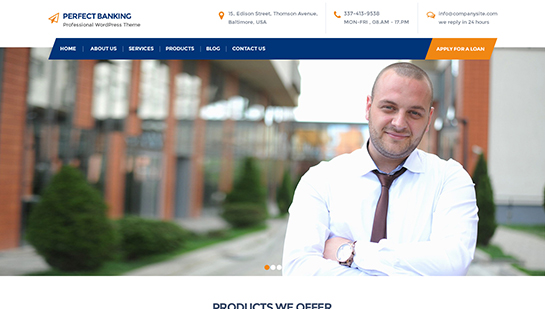 This theme starts with the message that you should be in charge of your finances. It communicates how important it is to be responsible with your finances. You don't know what may happen tomorrow that is why it is important to be responsible today.
This message is clearly communicated within the first section of this theme. After this, you can highlight your services and why your customers may need them.
One of the standout features of this theme is that it describes the entire life insurance application process in detail. Buyers need to know how their application will be approved and how their loved ones can benefit from it in the future.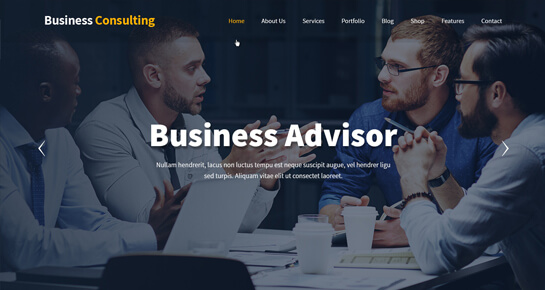 This minimalist theme helps you highlight the actual content of the website. This is one of the life insurance WordPress themes which is direct as it starts with the point of why customers should choose your company. Communicating this effectively increases your chances of making a sale.
You can display each one of your life insurance agents on your website. Often customers will have a more personal relationship with these agents than with your company.
That is why it is important to make them the face of your company. This theme also helps you highlight any partners you may have in the industry.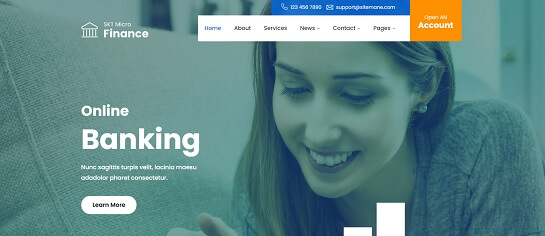 This is a responsive WordPress theme that is based on finance and it can be effective for your life insurance company.
You can use a form where customers can enter the amount of life insurance they want along with the tenure and they get detailed information about the amount that they have to pay. This saves a lot of time as modern consumers are always in a hurry. Everything in the theme can be edited according to your needs.
This is a responsive WordPress theme that helps you present your business to users in an effective way. You can edit the color of this theme according to your brand's logo.
Highlight what is special about your business with the numbers that you have been able to deliver and then add your contact details. If someone is impressed in the initial stages of browsing your website, they can contact you right away.
It is one of the best life insurance WordPress themes because it provides you with space to highlight the benefits of getting insured in the first place.
Spirited Pro is a theme that gives a great corporate feel to your website. It was built using SKT page builder which is why it is extremely easy to customize and manage. This theme is compatible with different browsers and devices.
No matter who your customers are they will be able to use your website effortlessly if you select this theme.
One of the best things about this theme is that it gives you space to add a video.
The company's mission statement can be added as a video instead of empty words. You can give your customers a reason to choose you over the competition with this theme.
Be transparent with your prospects by displaying the different pricing plans for your insurance. You can also add what each life insurance plan will cover so that your potential customers can make a decision that suits them.
Complete Pro is a theme that is complete in every aspect and it can be used for your life insurance business. It gives you space to display what your company does and what it does not. This clears a lot of confusion for first-time visitors.
This theme has a special section where you can highlight positive facts about your brand. These facts are often associated with numbers. It helps build trust with prospects so that they don't keep second-guessing themselves.
You can guide your customers on how the entire process works with the help of a video tutorial. This feature helps this theme stand out from the rest!
This theme works wonders for all business agencies including your life insurance agency. It comes with a lot of animated elements which keep your website simple and easy to browse.
You get the space to highlight your main services and this is done by using animated elements. People will not buy life insurance in a hurry, they need to be convinced that it is the right choice.
That is why this theme has a lot of space for written text. It is up to you to convince them that your life insurance is the right choice. In the footer section, you can add quick links to important pages and connect the social media handles of your company to the icons. The most important information to be found here is the contact information. If visitors are impressed by your company, they will reach out to you.
This is a minimalist theme that suits businesses well. You can highlight the services that you provide in the section after the header. People need to be inspired for them to take drastic steps like buying life insurance.
Such inspiration can be drawn from a well-made video which is why this theme supports HD videos. You can show your authority in the life insurance market by using simple numbers. Such figures go a long way in building trust with a customer.
This theme will help you focus on your content marketing game to gain visitors. Over time these visitors will convert into paying customers. All of this will be possible because of the well-designed blog section and the newsletter.
In the footer, you can add quick links, information about your company, and contact information. The footer section provides a quick summary and ensures that your visitors do not miss anything. If their curiosity is satisfied, they can give you a call!