If you are looking for a serious looking and highly beneficial investment manager WordPress theme to run on your investment manager, banker or advisor, management, bank, fund, company or personal website, our article is for you.
Other financial and legal businesses can also highly benefit from the templates collection showcased below and will be able to create their business profiles with a simpler work around.
The investment activities of all economic entities play a key role not only in the processes of capital formation and the circulation of the financial means.
The role of investment can hardly be overemphasized, since thanks to the active investment of finances it is possible to avoid protracted crises and make the modern economy more dynamic.
With this important role of the investment and the redirection of finances towards revenue generation, investment management with diverse experts, advisors and specialists come into play with a clear cut focus on yielding profit for an investor or depositor.
In this article we have collected the best investment manager WordPress themes for such financial and investment management activities, legal and investment advisors and managers, portfolio management and recordkeeping specialists and other duly authorized people working in this field.
Each investment manager WordPress theme showcased here that you will give preference to is custom built to prove you how powerful the modern digital platform is and how many benefits it has to offer for your investment business.
With any of those top quality and fully customizable templates you will be able to steer your business website to any direction you want, from personal to corporate, from small to medium sized and large scale, etc.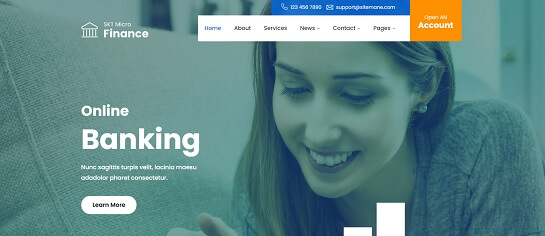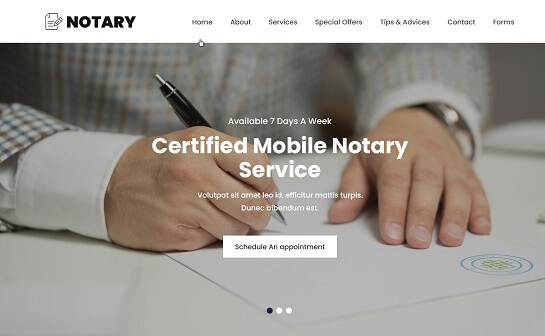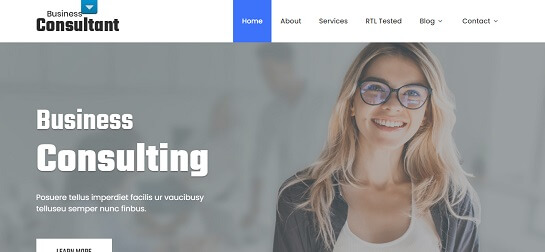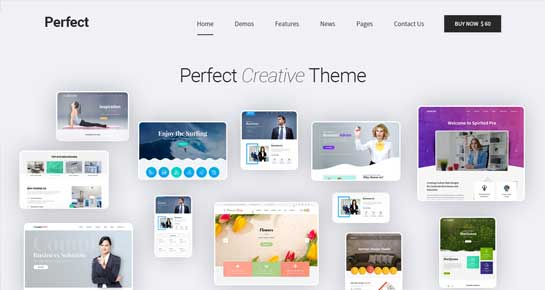 Serious looking and compact, well deployed and accurately laid out, SKT Perfect will enable you to create a fantastic website matching all the requirements of the strict business world.
If you fail to craft an exclusively good and convenient website for your website guests, chances are low that you will persuade them in the excellence of your vocational skills or work experience in the investment field.
With SKT Perfect as a truly dependable investment manager WordPress theme it will be easier to start the establishment of your website and arm it with all the important textual and visual images, service pack and contact information.
Moreover, with shortcodes and fonts, color and image management possibilities, you can quickly jump into the world of boundless possibilities and engage more and more clients coming from social media platforms, as well as from search engine inquiries.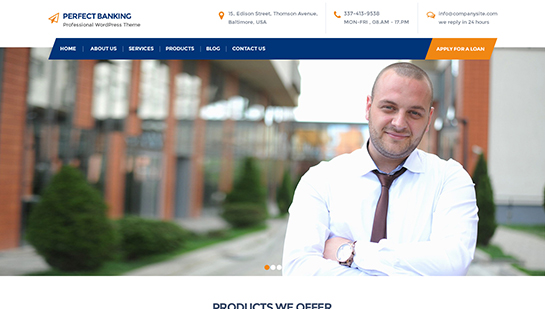 SKT Banking is another visually clean and functionally rich financial and investment manager WordPress theme that operates as good as it looks like.
With HD and retina ready layout for large scale image distribution across a myriad of modern platforms and gadgets, devices and browsers, SKT Banking has been tested for its impeccable functionality with all of them.
Additionally, it comes with preloaded shortcodes, page and post controls, blog section for boosted traffic to your profile and typography management options, homepage slider for the most presentable images and photos and yet much more to come with this website tool.
E commerce ready platform is another noteworthy character of the theme making it stunningly easy for you to exercise commercial activities and sales online with WooCommerce or other commercial plugins support.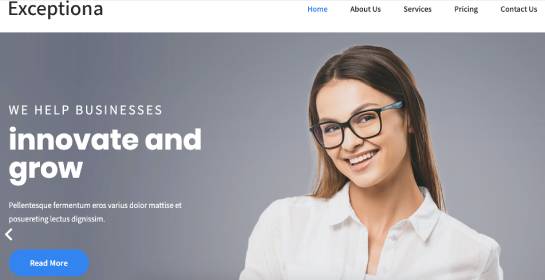 Another highly recommended investment manager WordPress theme with a certain accent on the flexibility and resourcefulness, responsiveness and cross mobile compatibility is called Exceptiona.
This simple and easy to control website building solution grants you with about us and services sections to showcase your business profile and a diversity of investment services, including portfolio, liquidity event, lifestyle considerations, multigenerational issues related ones and not only.
Tailored to satisfy the needs of your website guests and first time visitors, this template is also smoothly navigable from top to end, as well as quick in performance and loading.
Coordinated and accurate, visually clean and attractive, Flat Pro is another stylish and modernly designed investment manager WordPress theme suitable for any corporate and financial business, investment management or advisory activities online.
The modern and inspiring flat design style has been chosen by the authors of Flat Pro to decorate your future website. Clarity and minimalism as the indispensable parts of the flat design coding guarantee the brevity of the expressive means and clarity of the composition of your website.
It means that you won't have any problem in keeping your web user's attention on whatever is needed, be it an exclusive offer, new investment project or just common management services in the investment spectrum.
Communicate effectively and establish mutually beneficial relationships with your clients by means of Condimentum. This template unities all the primary controls and compulsory theme ingredients to make your online presence pocket friendly yet highly productive.
The theme is widely multifunctional and as such can be successfully practiced for accountants and CPA firms, banks and credit organizations, loan and investment officers and other banking and financial, investment and accounting based specialists.
It generates well projected layout based on HTML5 and CSS3 and celebrates readily responsiveness to welcome all your desktop and mobile users. Shortcodes and fonts packs, color and image controls, footer and header area which are widget friendly together with sidebar section are given within the theme.
As you can fairly judge by the theme's name, Local Business Pro is a truly perfect solution when it comes to demonstrating any kind of business undertaking or initiative online.
As for the investment spectrum and its representatives, they can select this template that embraces stability, uniqueness and authenticity and create a website filling the trust gap between their business and clients.
Backed by the modern and durable HTML5 coding with CSS3 animation touches, Local Business Pro comprises essential theme options like color changes and typography controls, homepage slider possibilities with manageable slides, responsive coding for keeping your site's wonderful appearance and legibility under any conditions and more.