The most practical home appliances WordPress themes are brought together in this article for home appliance stores, service providers, handymen and relevant specialists, repair and maintenance services, etc.
The global networking area has strong connection ties with the success of any kind of business. Whether you are running a small store serving only the local people, or you are an owner of a famous financial company dominating the field, having your presentation in the online platform that spans the entire globe is one of the strategies that can never be underestimated.
Creating a website that will let you have your potential clients around is easier with WordPress powered themes and templates.
This time our main focus will be on the most valuable home appliances WordPress themes of WordPress origin for home appliance services and stores, home appliance repair, maintenance, as well as insurance companies, handymen and craftsmen, plumbing, HVAC and cleaning, private contractors and constructors, etc.
The assemblage of home appliances WordPress themes suggested in this article is composed of the best pieces of WordPress products all of which have passed the exam of time.
They are surprisingly easy in usage but share the most essential features and characters to make your website shine with its powerful look and performance.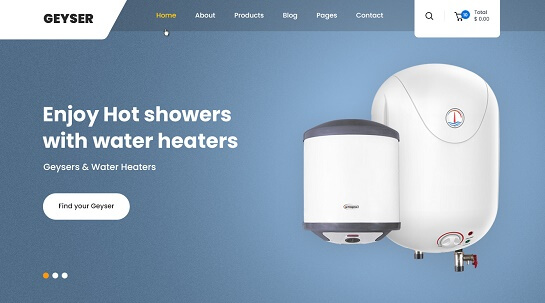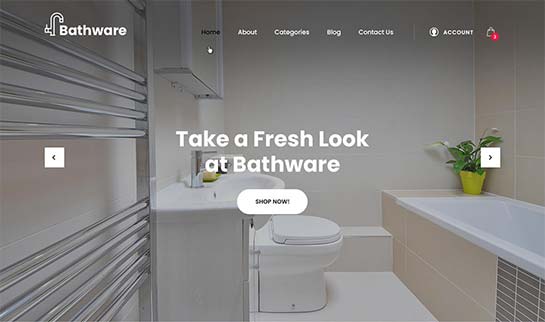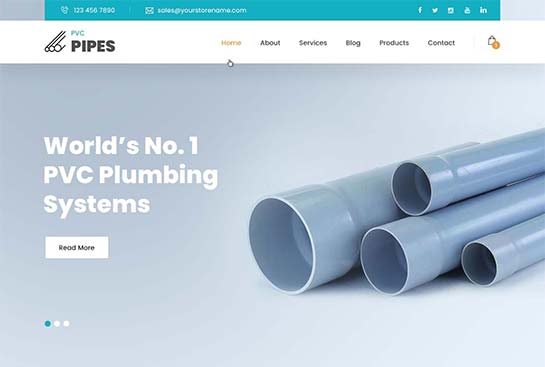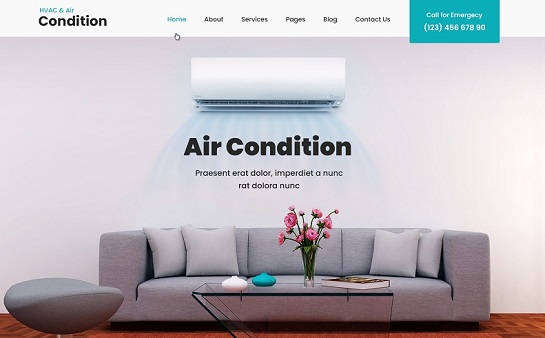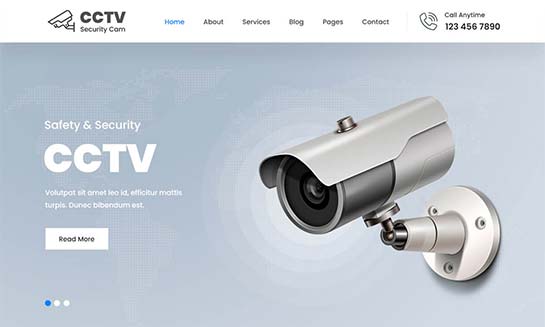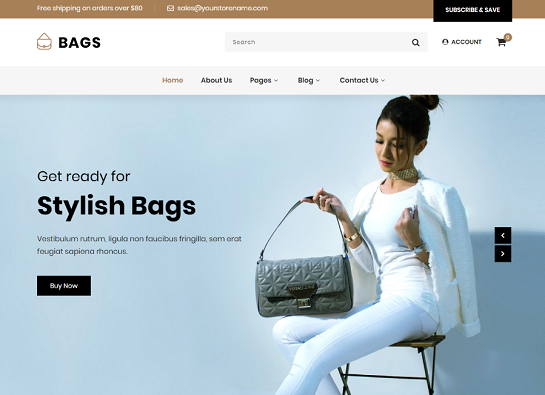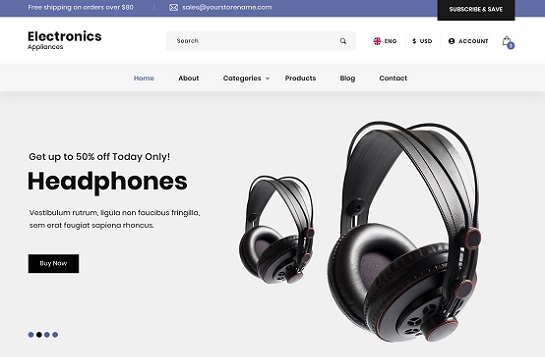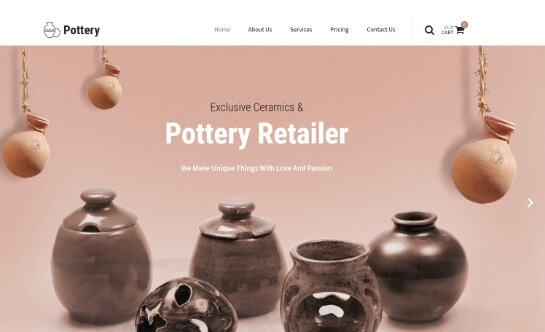 Stunningly resourceful and resilient, SKT Pottery is one of the top quality home appliances WordPress themes for a wide range of applications online. From showcasing the details and profile of your cleaning or packaging company to running a home appliances store and selling products and services, this template will be unbeatable all the time.
With preloaded shortcodes package along with fonts and color controls and widget friendly areas, SKT Pottery enables you to try and test any layout matching your business identity in the competitive online world.
Clearly coded and professionally developed, this theme shares stable framework with HTML5 and CSS3 coding which are responsible for the pixel perfect look and feel of your site across different platforms and devices.
It means that your web visitors and clients will be able to get in touch with you, order services or products online irrespective of the portable device or mobile in his hand.
Tea Shop is another suitable template for home appliances related businesses and activities online since it celebrates totally controllable and manageable layout with tons of customization options. You can take the default template and mind your own journey with your preferred touches, colors, fonts and functional points.
From furniture and wood based stores to home appliances stores and services online, any single topic catering to home and its facilities, maintenance and renovation can be perfectly demonstrated via Tea Shop.
The theme's minutely worked out structure is very comfortable even for the novice of the digital field who wants to share his information online in an easy to search and find manner.
Moreover, one can extend the functional capacity of the theme by making it glossier with different plugins and additional shortcodes.
If all your efforts are directed to the process of finding the best online tool for your handyman or craftsman company or agency, plumber, painter, contractor or electrician, Handyman Pro is what you are looking for.
As one of the top notch and much demanded home appliances WordPress themes powered by WordPress, Handyman Pro is coded with the best practices and as such celebrates an entirely customizable framework for you to manage at any time of your site development.
The theme also possesses tons of features to create the unique skin and manage the inner operation of your site by applying different shortcodes, Google based fonts and icons, adding the required plugins for commercial purposes, better galleries or contact forms.
Grocery Store is responsive and mobile friendly website building tool fitting the needs of home facilities and appliances, moving and packaging, transportation and delivery, cleaning and interior websites and blogs.
Available at an affordable price , this template is accessible almost for anyone and is custom built to give you more than you can expect from any other budget friendly layout.
Tested for its multilingual ready nature, Grocery Store is compatible with qTranslate X and other translation plugins letting your server your content to different language bearers across the planet. Shortcodes, SEO and commercial plugins can also be added to the theme and provide error free performance.
Specialized in supporting home based and home services related sites and profiles, SKT Plumbing is another useful WordPress tool among home appliances WordPress themes for you to try.
Seriously developed and well structured while wonderfully simple and lightweight, it comes with flat style web design that generates realistic interface style and adopts minimalistic approach towards rendering your site's look.
As such, the template is clear and pixel perfect in appearance and enables your web surfers to concentrate on the most relevant parts and points of your site.
You can always keep your site in action while making constant changes to it from the theme's backend. It is a highly versatile and sophisticated workspace for you to discover the boundless advantages and customization possibilities of SKT Plumbing.
Ele Store is another general purpose template catering to home and home design, appliances, services, stores and other businesses.
Getting started with Ele Store will be as easy as a pie even for the one who is clueless about how to deal with a WordPress website. With easy installation and activation, as well as intuitive management and customization from the backside of the theme, you are going to save your time and energy on more productive and creative work.
The coolest responsive and SEO practices are applied in the theme in order to make your content available for mobile users, as well as easy to crawl for search engines. It is also fully fledged and packed with shortcodes, social icons pack for social media integration, page and post controls and more.