Our team did a lot of research and found out the best financial WordPress themes for financial companies, universal credit organizations, banks, pawnshops, financial consulting services and other relevant institutions and financial professionals to map their client journey in the most productive fashion.
The world of selling products and services has dramatically transformed in the last decades and opened up new opportunities through digital channels. The majority of potential clients and customers conduct online researches to analyze the given market and find the most affordable offers.
Hence, in case you want to receive a constant stream of new clients and partners, establish beneficial business ties and cooperation, having a strong and all – inclusive website should be a top –priority for you.
Below is the rundown of such financial WordPress themes for financial companies ready to supercharge your business.
Exercise all the ways to organize the transition of your website visitors to potential clients. All of them are top – rated and intelligent enough for you to stay on the top of the market and make your financial storytelling a joy to do.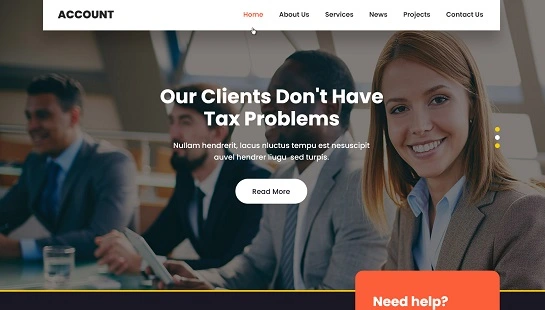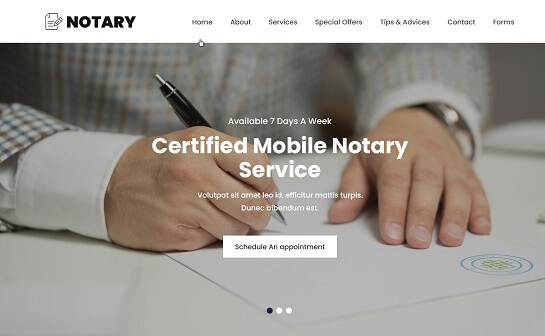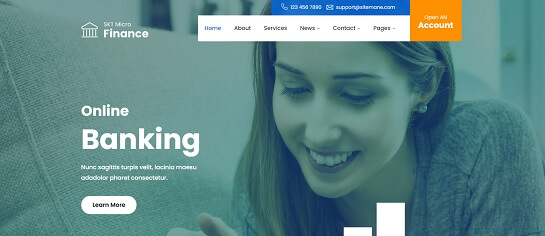 In case you want to be 100% literate in the digital world and showcase all your products and services in an easy to find manner.
Finance can be your best friend! Your financial profile based on this serious – looking and artificially intelligent website builder will spur a lot of noise around your financial structure or consulting services leading more and more people to get in touch with you.
From retail, corporate, investment and online banking to utility payments, money transfers, trading systems, exchange rates, tariffs and conditions of loans and credits, investment services and much more can be accurately displayed in the convenient content zones of responsive and mobile – friendly Political Candidate.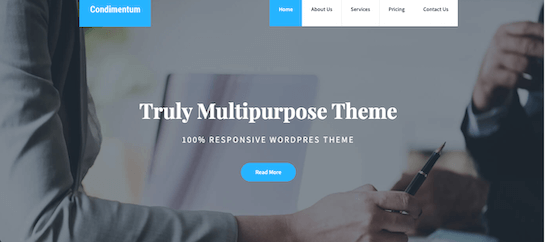 You can never be phenomenally well and widely popular without a top – notch website where any information that might interest the potential market will have its place.
As one of the award – winning financial WordPress themes for financial companies, financial experts and consultants, agents and other specialists, Condimentum exudes professionalism in its entirety on the one hand, and whenever we tackle into its details for better examination.
Based on clean and precise web design style, this template shines with its streamlined character and lets everyone wandering through your profile catch the real significance of your financial business.
Present FAQs, list of branches and POS, ATMs, partner companies, business hours, policy, and finally, offered services and digital products and simplify the communication between your business and its customer.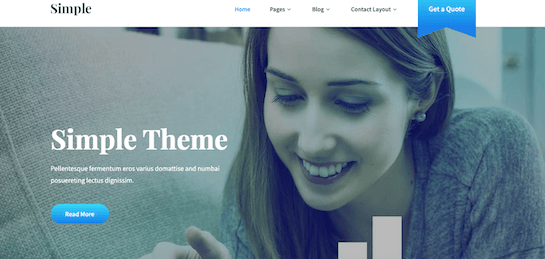 Balanced between clear and legible visuals and error – free functionality, Simple is the one to be the best electronic version of all your brochures, informational sheets and advertisements in a traditional form. Marketing advantages are endless with this template, so are the financial ones.
This template is wonderfully cheap as compared to what you are provided with when purchasing this template.
From the marketing perspective, this responsive and cross – mobile compatible, bewitchingly elegant and clean template will make your financial company more visible in the digital realm and will bring more traffic into your posts and pages.
Shudh Pro is also customization – optimized to add whatever is needed via the admin – panel.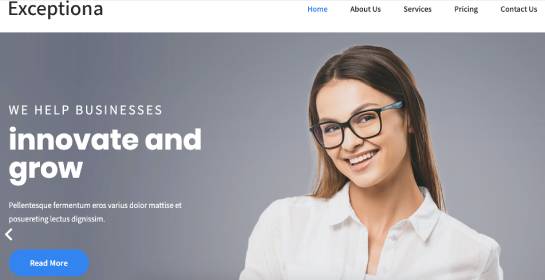 From banking and financial to accounting and consultation, any relevant company or service provider will for sure appreciate the "talent" of Exceptiona as one of the exceptional and dependable financial WordPress themes for financial companies.
This template has been coded and stylized taking into consideration all the possible needs of the financial world so that anyone can honestly earn his audience with pretty little initial investment and tons of saved time.
Cutting – edge and functionally avant- guard, Exceptiona is ready to save tons of issues catering to perfect mobile – optimized version of the website since it shares 100% responsiveness. Armed with sleek and polished navigation levels.
The theme is no hesitant to cooperate with different plugins and extensions as well.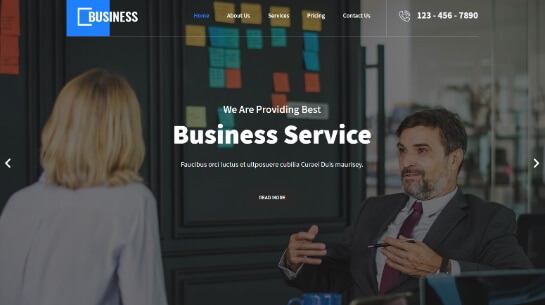 Create another sales tool in the face of a challenge – ready website rooted in Local Business Pro.
Set your accounting or financial business up as an authority in the eyes of thousands of potential clients and get a lot of eyeballs to your products and services.
Since the online networking system has radically altered client's purchase and research behavior, Local Business Pro has been scrupulously worked out and well – managed to incorporate a wide variety of essential elements and features for you to encounter no obstacles on your digital way to perfection and customer proof.
All in all, the theme's repository includes durable coding with HTML5 and CSS3 mixture, strongly categorized areas and zones, responsiveness and plugin compatibility of better performance results.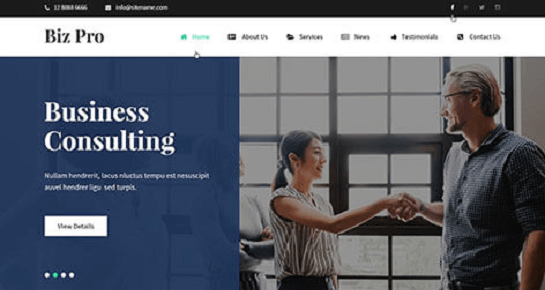 Another valuable contribution to your physical bank or other financial center will be a professional and user – centric website based on SKT Biz PRO.
General – purpose at its core, this template as one of the most practical financial WordPress themes for financial companies is never greedy to provide you with ultimately optimal framework with easy to understand and practice elements.
Hence by the application of this inherently versatile and dynamic website builder you can edit, alter, modify, scale, drag and drop whatever you may find relevant at the given moment to exemplify your sophistication and expertise in the given financial field.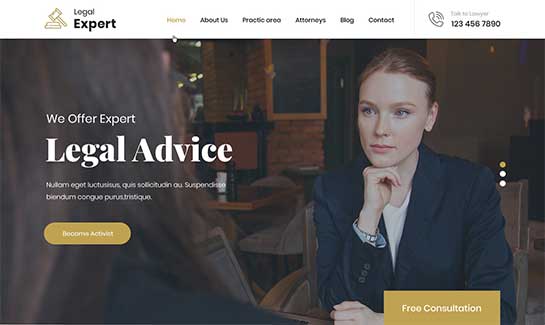 Legal Expert can turn to be the official evidence of your long –term growth in the digital market. On the online battlefront, it will be easier for you to save your financial means and precious time in order to engage new leads and prospects into your business.
Moreover, you will let search engines crawl your financial or legal website and offer it to the target market searching the relevant information. From lightweight character to first – sort technical support, from clear coding to fast performance, SEO and SMO – friendly nature, Legal Expert has it all.
If you are offering financial products and services then you need to know that most of the customers today are a lot more net savvy than before.
In fact, a large chunk of online users often check and analyze a company's online website as well as their myriad offerings before choosing to invest in them.
What's more whether you are offering investment packages in bearer bonds or debentures or even CDC's, the customer would expect to be able to review all the latest information and that includes reviewing all the pertinent market quotes to current analysis on the various fiscal products being offered with the expected ROI being listed.
This is why you need to set up much more than a standard website and why you need to check out our financial WordPress themes. These financial WordPress themes have been designed exclusively for the financial sector and can be used for any verticals within this niche.
Here are a few reasons as to why you should opt for these themes than something else altogether that has little to offer.
Advanced functionality: Let's start off with this; these themes come packed with advanced functionality and as such, are streamlined to ensure that your customers get access to the latest data and information on the market as well as on your various financial products.

They come loaded with extra plugins that help your website to provide additional functionality. As it is a financial services website, you may want to stream live market quotes and with these themes, you should be able to do that and much more.

Design: It is important that you have a professional website and these themes that come with pre-built and fully customizable templates should enable you to do just that.

They have all been designed to perfection and as such, are attractive enough to attract eyeballs all over. But what truly makes these themes stand out is the fact that they are well built, robust, resilient and easily customizable, and therefore, perfect for your website.

Fast loading pages: Customers are often finicky when it comes to purchasing online products and more so when it comes to financial products.

That's why it makes more sense for you to opt for these themes as they are designed to load fast. Moreover, these themes are compatible with third party plugins and you can use the same to get the pages to load faster.
These are some of the reasons as to why you may want to opt for these themes. Please make sure that you check out the theme in question and see if it is 100% responsive and compatible with various browsers.
Since your website is a business website, it is important for your customers to have full access to your website when accessing the same through their android phones or other devices such as ipad.
These themes have all been pre-tested for the same but you can always do a demo just to be safe. Soon, with the right theme in place, you should be able to make your website stand out for all the right reasons.