Fencing business
Building and constructing fences is an incredibly profitable business idea. People often get fences built around their households or farms for protection against unwanted trespassers, which can include both humans and animals.
Sometimes, fencing can even help small saplings to grow peacefully without the attack of birds. Starting a fencing business requires a sequence of steps to be followed. If you want to start a fencing business, the first thing you need to take care of is proper planning, which includes Financial projections, Target market analysis, Competitive analysis, Employee planning, etc.
Plan your business framework approximately at first and then analyze your budget accordingly before getting it registered legally. Define the list of your services precisely to eliminate the confusion of your customers. Each fencing company provides distinct services such as repairing fences, new installation of fences, Custom designing, removal of fences, etc. So, decide the services you will be providing and be clear about them.
If you are looking for the best fencing WordPress themes in relation to which an equal amount of efforts and time from both you and the theme developers is never required for your website to flourish, you are just where you need to be.
This time we are going to explore some of the best outdoor and fencing WordPress themes unparalleled in perfection and functional excellence.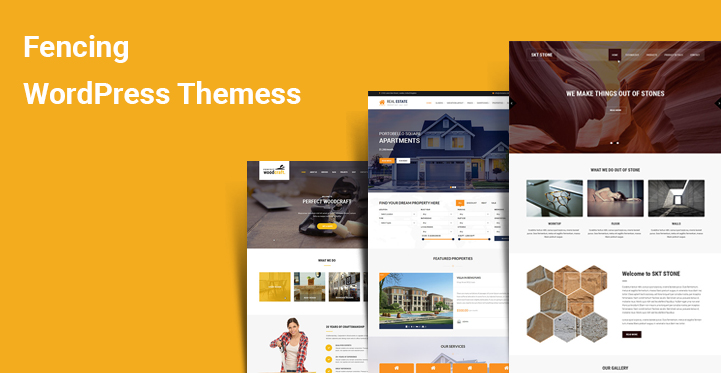 As such, each of them comes ideal in hosting any construction or renovation, gardening and landscaping, fencing and planting, lawn care and tree trimming, moving and lightning, patio or deck, garden and driveway gates and other relevant websites and business profiles.
Giving your construction or fencing, plant and tree care related business a huge push in appearing closer to its audience can be best done with one of the fencing WordPress themes you will find present in this article.
Each of these templates is best at helping you to build credibility online with your informative website and the best items of portfolio as well as winning the online competition for the best search engine rankings.
From prioritizing the mobile friendliness of your site to letting your website guests to comprehend your materials easily with legible typography and clutter free design, the pluses of each of these fencing WordPress themes are many.
Best Fencing WordPress Themes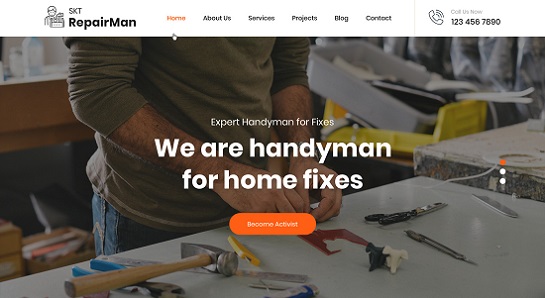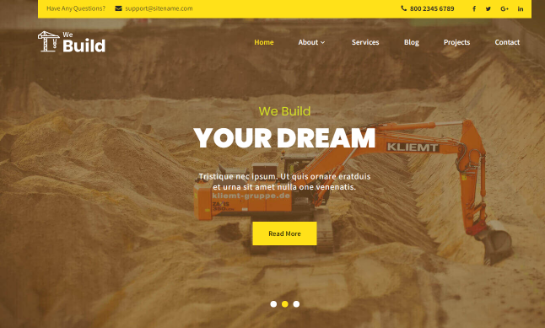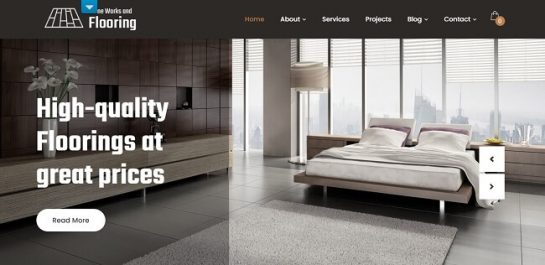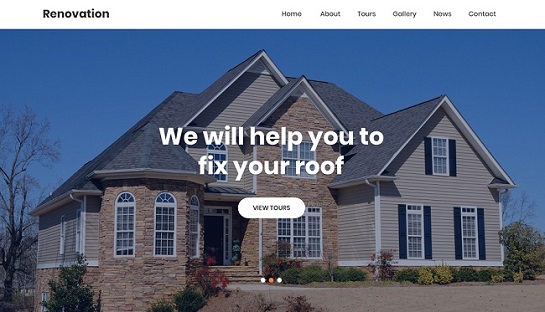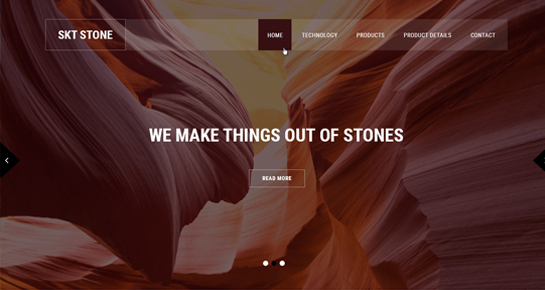 SKT Stone is one of the exquisitely beautiful and structurally powerful, functionally superb and admin optimized fencing WordPress themes you can freely exercise for the institution of your stone manufacturing, concrete and gravel, fencing or building contractor profile or business website.
What this custom built and demo armed website tool is going to provide you with will sweep you off your feet. The avalanche of inner controls and enabled customization options, available packs of useful tools and fonts.
Color picker functionality and page layout choices is more than enough to organize the webmaster's work all by yourself instead of turning to a professional help for the functional extension or visual fine tuning of your site.
The theme is also wonderfully search engine friendly to make your profile potential to the most possible extent when it comes to site indexing and ranking for search purposes.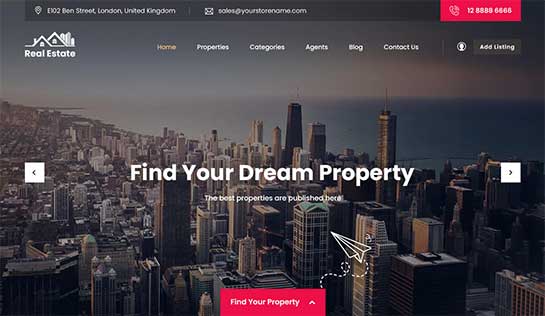 Real Estate is another great support in utilizing one of the best fencing WordPress themes and building trustworthy and user centric online profile for spreading a word about your brand and business, handyman and wood, construction and fencing services.
Real Estate is not just an unbeatable unity of nice looking design and modernly coded framework. It's a perspective and lead generating strategy taking care of every single website visitor reaching your site with its desktop or mobile version.
Accurate presentation of your content in the convenient theme parts and sections, as well as the overall stable performance of your site with HTML 5 coding and shortcodes application.
If you are looking for a new influx of business opportunities and increased orders in your fencing industry, flyers or traditional ways of marketing are not going to yield the needed results. While you may have some calls and inquiries for the replacement of old fences, this working direction is not going to make you highly demanded.
What you can do for reaching out more of fame and client attention is to follow our request and try WoodCraft for boosting your influence in your market.
Packed with easy to use features, prebuilt layouts to simplify the process of page and post building, the theme is also fully e commerce based with WooCommerce compatibility and this may turn another tangible positive in directing customers to your storefront.
Be flawless and complete in the virtual reflection of your fencing business with the advantages Complete Pro will grant you with.
Complete Pro is the right product to quickly live up to the hype and professionally advertise your business with increased search engine visibility, social media integration, translation ready structure and content, hundreds of color and font settings, etc.
Quick to choose layouts and structures, homepage prebuilt slider spanning the whole width of your main page, as well as pre installed customizer layout with shortcodes available are what will reduce the time to be spent on the establishment and management of your website.
Google will also reward your company with effective ranking when it comes to organic searches, since Complete Pro is well crafted with all kinds of SEO requirements in the developer's mind, from responsiveness and browser support to flexible and user optimized design and multilingual content.
Your fencing, gardening, day care, community playground and yard construction, landscaping or tree removal business is worth the best manifestation online. From this standpoint, SKT Gardening is the best recommendation for you that is fresh faced and dynamic looking, modernly styled and CSS 3 animated.
From startup pricing to the absence of licensing requirements since it is GPL based, from all types of modern marketing tips and strategies to easy to use admin dashboard to make your scenario live, SKT Gardening really deserves your attention.
Meet your potential clients and partners online, let them analyze your services and measurement offers, specialists and their portfolios, view the best of your works and installed fences in the gallery are or on the homepage slider with too little efforts.
Welder is a mixture of plug and play website development platform and advanced toolbox with every feature you will need included in it.
Eliminating all kinds of physical and geographical limitations, breaking all the barriers hampering your communication with more clients will be easier with Welder that is affordable both in startup cost and further maintenance of a website.
This all encompassing template comes with useful standard pages and blog layouts, icons and fonts packs, preloaded call to actions and prebuilt gallery section, easy to control color and image choices, etc.
Having your website linked with additional or supplementary tools, systems and plugins is also possible with Welder to make it more effective in terms of e commerce, SEO and SMO, contact form and more.