We have demonstrated a professional approach to selecting the best exhibition WordPress themes and gathering them in this article for museum and exhibition, history and art gallery, photography, exposure, fair and trade show, other culture related websites and blogs.
Freelancers and artists, archeologists and painters and craftsmen will also feel comfortable with any of these museum and exhibition WordPress themes.
If you are passionate about exhibitions or art and culture based world, you may want a digital environment to nurture that passion and share its results with your audience and friends, partners and followers.
But you might be scared by the unexpected challenges waiting for you if you have never worked on the relevant process of web development and design. Well, you don't need to worry about anything, as everything is much simpler and affordable than you may think.
The creation of a website or blog with cultural, artistic or spiritual inclination will never be something hard or expensive with WordPress and its products.
There are many valuable art and exhibition WordPress themes you can have as your starting point which are of premium quality, but cost conscious to let you breathe free, roll up your sleeves and start!
It's high time to get client and customer obsessed with the most pleasing exhibition WordPress themes you can have at your fingertips for now.
These web creation means are not just about artistic and eye catchy look, but also unite dependable platform, easy to use and customization ready working area, dozens of modern functions and touches to present your cultural website in the most effective fashion.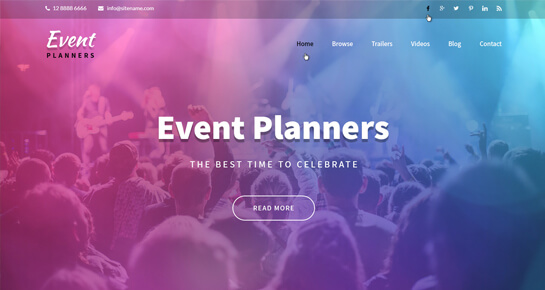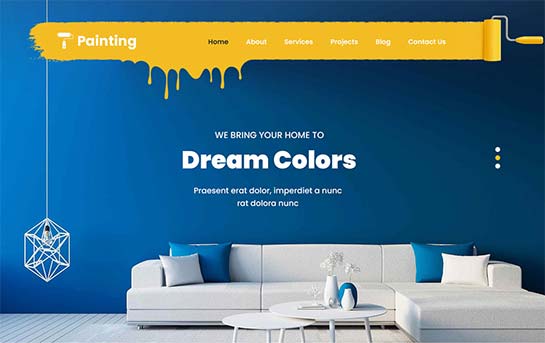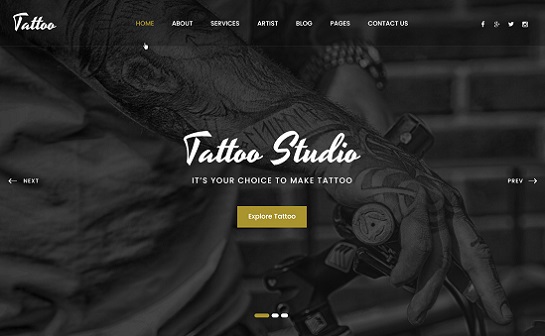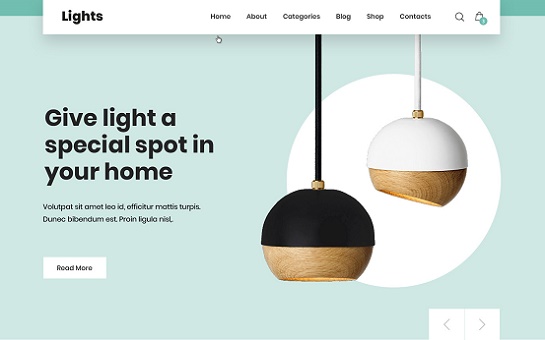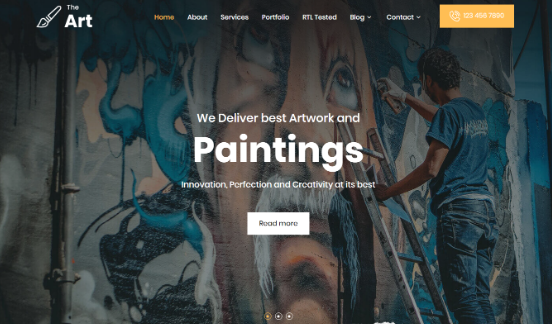 You will be impressed by the power and enthusiasm The Art generates. Packed with everything needed, HTML 5 coded and CSS 3 styled, this designer touched and well taken care of theme is custom built to host your content in the most accurate manner and roll it up with the best colors, fonts, structure and more.
Document and display any kind of cultural heritage, portfolio or exhibition content, create events and update your followers with them, showcase the best images on the homepage slider that is enabled by default, change the dominating color of the theme and replace it with the tone you want to make sure it complies with your own aesthetics and taste.
If you are for a colorful and visually dynamic solution among exhibition WordPress thems to build your website on, look no further than PicArt.
Whether you want to create a trade or exhibition information portal, bring more attendees to your next trade show, share the masterpieces of your art exhibition or portfolio items, PicArt will be subject to your objectives.
Build more relationships and communication ties with different target groups via your website that is going to be responsive and quick in performance, as well as search engine friendly to contribute to your site's organic promotion.
Making more money from online commercial platform is also possible with PicArt that is fully compatible with diverse plugins and add ons such as WooCommerce and other ecommerce ones, payment form and online credit card plugins, translation and multilingual plugins, etc.
Adventure is the next enthusiastic web creation tool that is time and security checked, frequently updated to guarantee the most productive collaboration with the latest version of WordPress.
This multipurpose template is going to make your preferences a priority so that you are free to test as many version of your exhibition website as you will need to understand what the "true" one is and share it with your web guests.
Moreover, your site is not going to have downtimes or heavy performance while you are working on the improvement and customization of the theme from the backend. It will remain unchanged for the front end users until you make changes, preview and save them finally.
Charm is another top option you can have for your art and music, history and museum, exhibition and gallery centric personal blog or business website.
The overall look of charm is welcoming and warm, while the default structure makes it possible for you to use the theme as it is or change it as per your content classification and arrangement.
There are also different page and post layouts to choose from, footer, header and sidebar areas all widget friendly to make the most of secondary content with social media integration and more, font and typography choices and color picker to play with shades and color combinations of the theme.
Beyond that, Charm can be supported by a wide variety of add ons and tools, among them additional shortcodes and buttons packs, e commerce platforms and content translation, gallery management and slider plugins, etc.
Anything that has to do with beauty and charm can be well displayed with Modeling.
This beautiful and elegant, thrilling and modernly styled template can serve the needs of cultural and artistic, modeling and beauty centric websites, freelancers, portfolio owners, architects, interior designers and other specialists with an eye ready to find beauty in everything.
Build, leverage and grow your online presence with one of the sophisticated exhibition WordPress themes and make sure your audience experiences the best user support within the scope of your profile.
Everything is done to make sure your web visitors are happy while navigating through your posts and pages, reading legible content and viewing high quality images from their laptops, mobiles and gadgets.
Another template that focuses on beauty and visual balance is SKT Parallax Me Pro. This one page and parallax effect armed website builder is ideal for connecting your business with the world and delivering the values of it.
You will be as free as a bird when it comes to deciding which and when to include in your site, which to modify or completely remove with live customizer or shortcodes, which new functionality is needed to be integrated with plugins and yet much more to be up to you with SKT Parallax Me Pro.