In this article we have sorted engagement WordPress themes from good to best
They are determined to cater to engagement and wedding – related websites and blogs, photographers and planners, service providers and other relevant industries.
Each and every single company or service provider has the same mission – to boost its performance and maximize revenues. As for the engagement, wedding and anniversary – related businesses, they are not exceptions in this relation.
The trump card of such companies and agencies is that they manage to excel in the happiest lifecycles of people and help organize unforgettable engagement and wedding days. This strategy is best implemented in the digital platform and in the form of presentable and all – inclusive website.
When it comes to creating your own engagement website, lots of engagement WordPress themes come into play.
With more girls and brides to be taking their engagement and wedding planning online, your website based on one of those themes will be the most productive way to meet your potential clients.
However, many of them will cost you either large amounts of money or time. But you are not condemned to lose either of them since we have sorted some of the most affordable and easy to manage engagement WordPress themes to satisfy all your needs and requirements.
Let's cast a glance at each of them one after another and see what they have in common and what makes them so exceptional.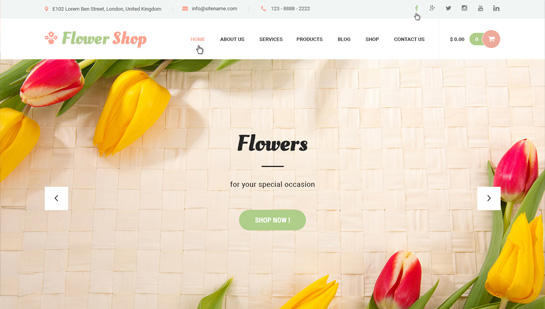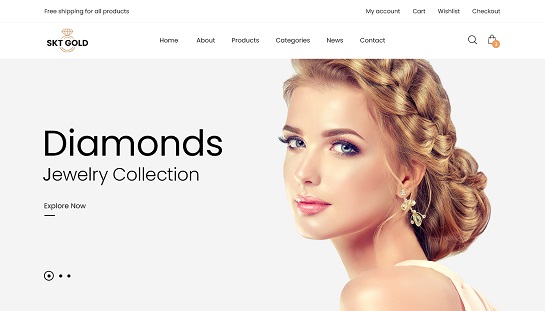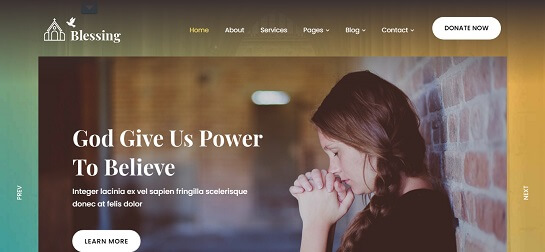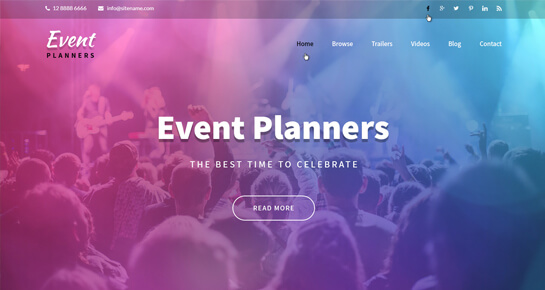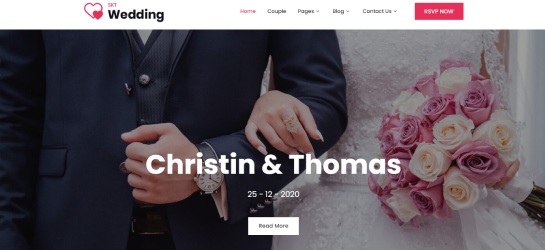 One of the most creative and eye – catch engagement WordPress themes you are free to find in the WordPress library is Nuptials.
From visually pleasing design to quick performance, everything is minutely taken care of before the launching of the theme. This wonderful unity of form and function will prove the future brides and grooms that your company is worth trusting.
It's a bewitchingly attractive and high – quality template drafted with terrific concentration on every single detail. Easy to use shortcodes can be found in the themes collection to play with the theme, as well as more than 600 Google fonts of different style and types to choose from.
Customized navigation menu is alse introduced into the theme. Blog section and albums with photo galleries are also there for you to share the unforgettable moments of your life.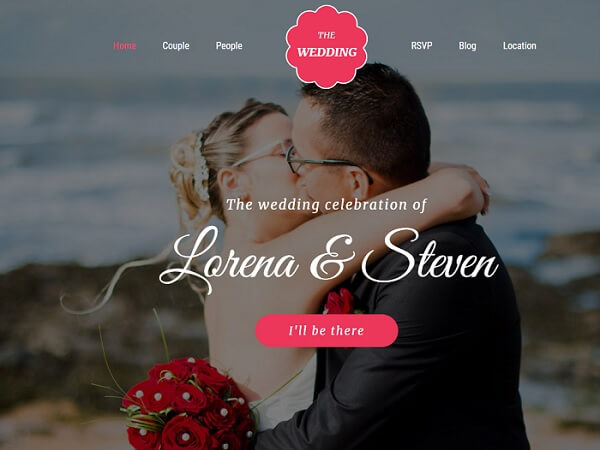 Ele Wedding is an image – centric website and as such can be the starting point for engagement and wedding photographer and videographers. Pixel – perfect and highly intelligent.
Ele Wedding is the one to eliminate all the obstacles on your way to digital success and client engagement. Prove your audience that they can put a plus sign in front of "photography" included in their engagement long to – do – list.
Showcase your most successful shots with the help of homepage slider or in gallery section easily. Because engagements and weddings are so unique.
Ele Wedding has been designed with the same principle of uniqueness with its responsive and mobile friendly design, user – optimized operational framework, shortocodes inclusion and much more.
We have launched Wedding Videographer to make the online engagement planning services and offers much easier and affordable.
As one of the premium – style engagement WordPress themes, Wedding Videographer has no shortage of capacity to host your content and images in the most beneficial way both for you and your website surfers.
It's a quality – checked and inherently comprehensive product with a myriad customization options at your disposal.
Easy to handle color picker is added to the theme for the web admin to implement color choice and change the overall color saturation of the website.
This plugin compatible and translation – compliant theme is also totally responsive and mobile – friendly based on HTML5 and CSS3 coding and styling touches.
Multiuse and multi – service at its true nature, Dating is the next convenient templates to bring your engagement website into action. It is more than just a theme for your future website. It is a smart and complete solution to establishing a website that will last a lifetime.
The benefits of this website builder don't stop near its simple usage or customization. Move on further and you will find tons of advantages within the theme.
The theme's pack implicates slider – based performances for your best images and photos. Moreover, you can add slider plugins and enjoy their features for better exposure.
Dating has been tested for its cooperation with tons of plugins, among them WooCommerce, NextGen Gallery, Shortcodes, qTranslate X and much more.
With simple click installation process, Wedding Rituals is also one of the preferable engagement WordPress themes for engagement and wedding venues and destinations, vacation rentals, luxury halls and restaurants.
The homepage full width slider armed with high – quality images will give the website visitors a peek of what you can offer them.
All you need to do is to add the most attractive images and control their transition and other effects from the theme backend.
The theme comes with relevant theme sections and parts, among them home, about us, services, rooms, blog and contact us sections so that not a single bunch of informative content will miss from your site.
Create your own engagement website or offer engagement – based services and items with the help of SKT Lens Pro. It can perfectly fit into your thematic website with amazing creativity and flexibility, precise workload and reliability.
From adorable parallax – based design to legible content, Nuptials is the one to put a big smile on the website viewer's face.
This website building tool is lighter and quicker than many other relevant themes available for now. However, this simple design doesn't skimp on the battle – ready and revenue – generating performance.
The theme is fully customizable with color picker, the possibility to add up to 20 homepage sections, pre – loaded shortcodes and yet much more to come with it.