Employment Agency and Recruitment Services WordPress themes for employment agencies and job provider recruitment services companies
We at SKT Themes have done our best and right now are thrilled to put together some of the best templates for employment agencies, HR departments and recruiters to consider for their future online website.
Recruiting and personnel – related services, job search consulting firms and executive agents are essential flecks in the rapidly growing business market and employer – employee relationships.
This phenomenon is specifically true for the part of suchlike companies, centers and agencies having their profiles in the digital realm, since it has long become the brick and mortar of groundbreaking future success to let your message be communicated and reach to your target market sector.
With this in mind we are going to highlight the best samples each of them categorized as employment agency and recruitment services WordPress theme to greet your partners and applicants online with hospitality and amenity, as well as practice all the relevant marketing strategies to reach thousands of people looking for a job on the one hand, and companies and organizations in the pursuit of finding credible workers.
Those templates have been projected, coded and released with ultimate care and attention not to miss any essential functionality or detail for you future website stunning look and feel even if you are a few kilometers away from any programming knowledge or WordPress experience.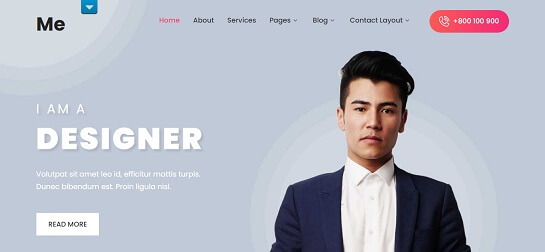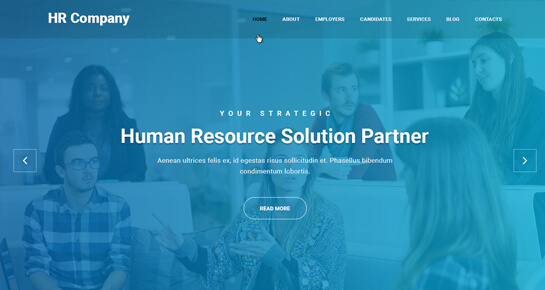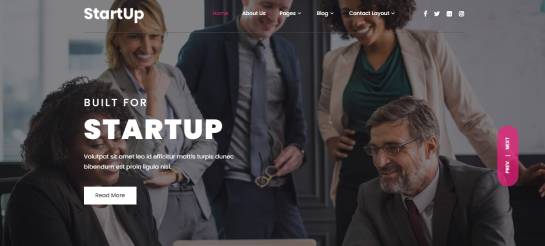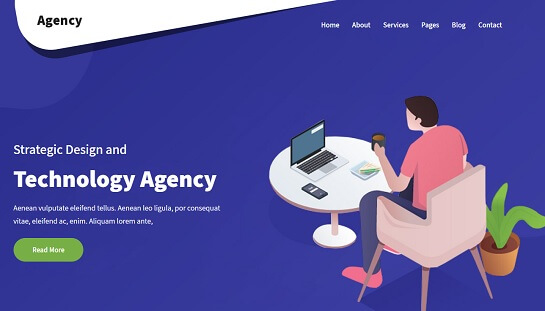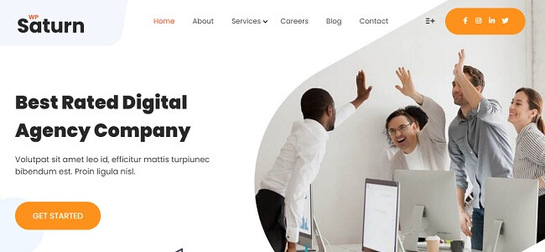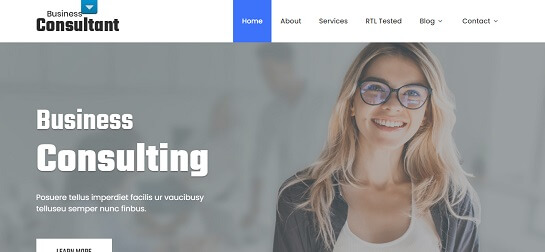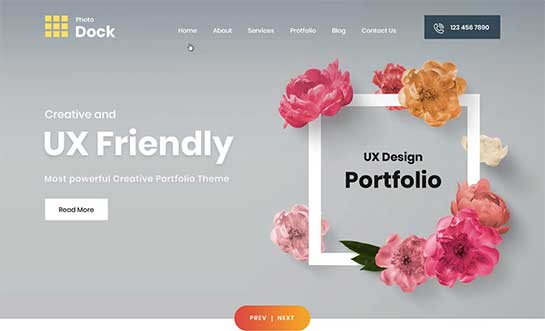 The first valuable employment agency and recruitment services WordPress theme for human resources management and recruitment is Photodock. The theme strikes the visitor's eye with warm and inviting visualization companioned by smooth and sleek navigation as soon as the visitor lands on your website and starts to scroll it up and down in order to find whatever he is looking for.
Based on clear and strong coding and styling combination, Photodock seamlessly shares the most essential features any recruiter, employment agency manager or specialist will think expedient to practice online.
From subtle and elegant, yet serious and credible look to error – free structural framework with advanced functionality, Furniture Pro is another suitable platform for employment and vacancy websites to build up a profile that will leave all the job seekers speechless with its informative and intuitive nature.
This product boasts a host of handy, easy to control, forceful elements and controls that are ready to take your presence to another level of perfection and increased traffic with building your presentable brand and getting you in front of thousands of people.
WooCommerce compatibility for ecommerce activities, box of icons and fonts, lots of shortcodes for content setup in a matter of minutes, mobile and gadget – friendliness, SEO – optimization and much more form integral parts of Furniture Pro.
Get you agency's website up and running at a one – time affordable price with Strong Pro.
This wonderfully easy to understand and follow employment agency and recruitment services WordPress theme has been developed with a non – techy web admin in the developer's mind, so that working with this template will be only a joy.
Hence, what makes Strong Pro so enjoyable is the totally polished framework of it, armed with a wide array of precisely arranged theme sections and areas, as well as fantastically user – friendly elements and features to create and publish client – driven content in the most effectual manner.
This theme with robust and accurate arrangement and fast loading nature is ready to give unlimited options for a fluid user experience as well.
Stunningly balanced between simplicity and power, lightweight operation and extendable nature, quick performance, yet feature – rich toolbox, Movers and Packers Pro has all the prerequisites to be offered to you as one of the most beneficial templates available in the relevant marketplace that can be acquired at a low cost.
This flexible and energetic, smart and secure, user and developer – optimized, totally customizable and multilingual – ready template celebrates premium – quality framework ready to sustain any kind of changes and admin's interventions to proudly struggling with all the current trends and innovations.
With modern and trendy, visually and graphically captivating, imaginative and thriving Coffee Shop you will be just one decision away from a top – rated website with a huge army of followers and daily visitors.
This inherently versatile and adaptive employment agency and recruitment services WordPress theme comes integrated with well optimization for mobiles and other portable devices to let your website's layout change according to the given screen dimensions, homepage slider with up to 10 slides possibility, color changing options to outline your brand's online existence, SEO plugin support for all in one SEO solution in order to increase your brand awareness and identity through high rankings, etc.
Conceptually unparalleled and with an unbeatable original look, Blendit is made to tailored to any prioritized business plans and as such is ready to meet all the challenges that any recruiter or HR manager may encounter in the digital environment.
No more stress about how to stylize or adjust your website and to showcase your content, job offers and vacancies, business packages for clients and much more in premium quality on any device, since the authors of the theme gave preference to the modern responsive web design style to support a wide array of frequently – used low powered devices.
Power – dressed and always demanded, SKT Black Pro has all the skills to save your time and effort so that you can use it on creating an outstanding content for your website visitors and put it on the show.
Subsequently, all the hard processes, complex coding and updates have been successfully completed by the pro specialists of this spanking employment agency and recruitment services WordPress theme and only interesting part is left to you to generate great content and serve it batched in a delightful fashion.
Moreover, with this template all your multi – device users will be capable of scrolling their way to your pages easily and smoothly.
It has become easy to connect many different parts of the strong employment opportunities with the use of the online platform. The new ways which have flourished and is a great connection service when it comes to employment are the recruitment services. Every major business organization has a dedicated department whose job is to find the right talent.
Now given the various limitations they are not able to get their hands on every talent that is there. The agencies on the other hand with their business model are able to get the right talent for the right job. It has become a very common business relationship model where the big and small organizations contact the recruitment agency for their talent needs.
If you have a business and you require something which will create an impact on the customers then there is no better way than using WordPress as the supporting platform. There are many recruitment agency WordPress theme which is available on the platform.
The users who wish to start a great recruitment business cannot work without an active website. The website is not just for information but also forms an important base of communication.
The system will be in place and the users will find it convenient to get all the relevant information from just one click. The business, when satisfied that they are ready to online, should then finalize on the theme. The importance of online presence cannot be overstated and with that, there is recruitment agency WordPress theme in abundance.
The users now sometimes get confused as to which of these themes will be best suited to them. Since WordPress is known as a platform that has been at the top of the game it has provided the users with all kinds of website themes.
It becomes a difficult choice for the users now to pick one of them. When such a situation arises then the best solution is the use of SKT Themes which has the top-rated themes lined up for review. The users can quickly glance and find out the one which will suit their needs.
These website themes are designed keeping the non-technical users in mind. Thus they are very simple to use and do not require even a single code to be written. They are ready to use platform where the content can be added and the website can be created in no time.
Since the business world is competitive it is must for the website owners to create their own website. This is a time consuming and costly process the better option available is the use of recruitment agency WordPress theme which is highly customizable and flexible.
The base has been laid out for the users and now is the time for adding quality content. The recruitment agencies must mention their achievement for new users to get attracted to their service.
The themes come with much functionality and also allow easy inclusion of plug-in for enhanced functions. The business will not require any other effort when they will use the professionally designed themes.