In the world of WordPress, themes are an essential deciding factor for the success of your website. Therefore, depending upon the niches of a particular sector or industry, dedicated themes for the same are offered today. One such category of themes is CrossFit.
Are you confused about how CrossFit WordPress themes can help you in creating a fabulous site?
Do not worry; we are here with the answer to your question. These themes are designed keeping in mind the marketing requirements of high-intensity fitness programs, sports, and other exercises.
So the next frequently asked question is what additional value do they add? When you choose to use one such theme, all the special requirements related to your niche becomes the basic requisites for them.
Hence, you do not have to do add anything extra to cope-up with your needs. This list will help you in identifying the best option for your needs.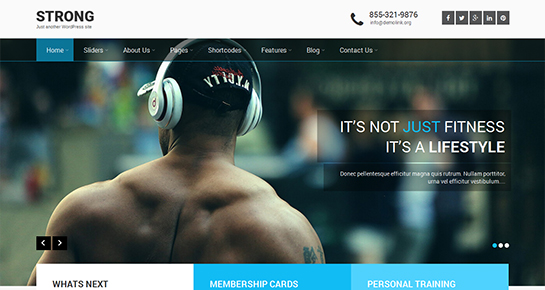 This is a colorful, gorgeous, and power-packed theme. To create engaging websites without complicating the craft it offers tools that are reliable and fast.
To kick-start with a productive approach, it offers a full-fledged one-click import option and HD-ready templates with a solid base.
For fine-tuning various aspects according to your needs, you get access to advanced admin customization settings. Widgetized areas, backgrounds, fonts, and all other sections can be modified with minimal efforts to gain professional quality results.
It comes with a smooth graphical environment so that featuring fitness, exercise, and sports-based niches become convenient.
It is incorporated with shortcodes that enable you to add hundreds of useful features in just a few clicks.
As discussed earlier the templates are HD-ready so that the responsiveness across different browsers and devices is perfect. Lastly, plugins of various kinds can be added to cope with the need for any missing functionality.
Ele Fitness is one of the most spectacular CrossFit WordPress themes that you can ask for. It has been exclusive developed for meeting all core requirements of the fitness space along with being fully responsive.
It is a pre-developed bundle that can help you with multiple and relevant templates, pages, and layouts.
This reduces the burden of developing a fitness-based website by 70%. Additionally, it is fully compatible with all kinds of modifications in each section which means you will have full room for personalization.
You can the desired color changes, tweak the fonts, manage the alignments, and whatnot.
Shortcodes, blocks, segments, and modules will help you in neatly categorizing your content. Due to this any type of content can be included to convey the right message to the visitors. You can also aim for including additional functionalities through trusted plugins.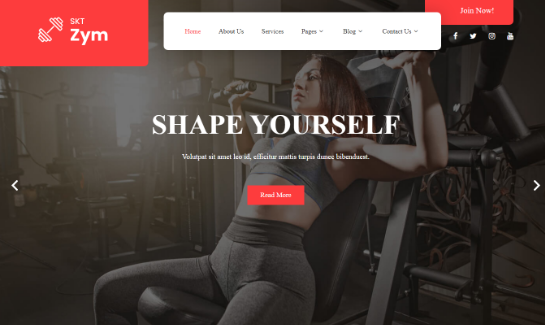 CrossFit WordPress themes demand peculiar qualities that do justice to the niche and Zym has it all. It is a visually attractive, responsive, and customizable theme intending to cater to various demands of a gymnasium website.
It is designed keeping in mind the distinct attraction and choices of the target audience. The diverse club of functionality and aesthetically pleasing visuals creates an utterly flexible website.
You can create an online store for serving members and visitors to your website with fitness products. All the graphics and images that are used in the default pages can be directly used as they are copyright free.
Page builders help you in beating your toughest competitors in terms of designing and sequencing your services.
Depending upon your needs you can add an event calendar, event details, calorie charts, etc. Given its exemplary performance, you can easily add all the required features from the respective plugins.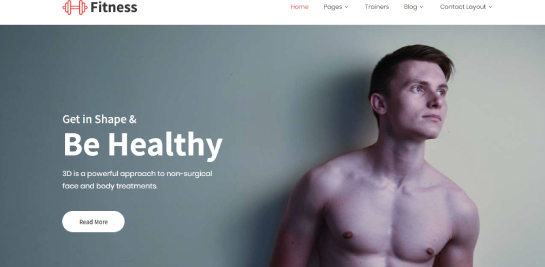 SKT Fitness Pro is a popular and in-demand theme to create a versatile website in the fitness and sports niche. It is used across the globe for creating the online presence of health centers, gym, mediation community, etc.
It comes with easy to use and simple functions that enable you to effortlessly create your desired website. Without having to write any code you get an option to develop a professional and impactful website for your business.
It offers amazing visual effects that are modern and in line with the present approach of fitness. Cool features like animated columns with up to five expandable sections will add a unique charm to your online space.
Integrating social media icons or adding Google Maps for convenience in spotting the location is also possible. The customization process is quick, simple, and result-oriented and does not affect the performance.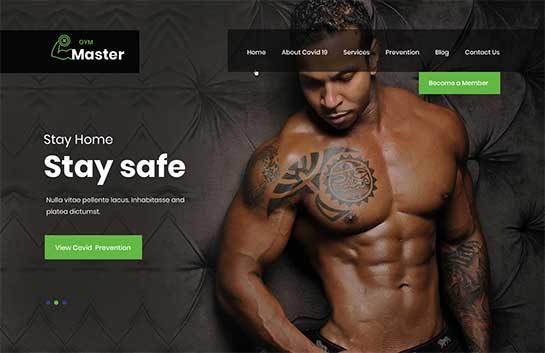 Gym Master is an emerging and powerful theme in this collection of CrossFit WordPress themes. It has a sleek and stylish design that perfectly suits the niche that it represents.
The colors and various shades used across the theme for combination create a dynamic but soothing aura.
You can easily add details about your projects, endeavors, achievements, etc. in different sections or in the slider area.
It does not require coding but only a creative professional who can mold it. It offers resourceful documentation that helps in setting up and other processes along with one year support.
Page Builder gives you the power and creativity to displace, tweak, add, or remove components to achieve the desired results.
Functionality wise it offers WooCommerce support and compatibility for a wide range of plugins. It is mobile-friendly, SEO-optimized, and is unbeatable with its loading speed.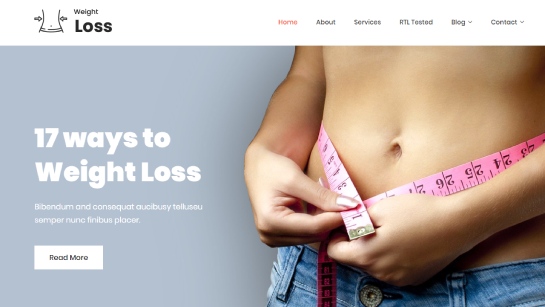 Fitt is a unique option in the CrossFit WordPress themes compilation. All elements including the landing page have been conceptualized and designed on the idea of remaining fit. You can create an impeccable fitness website with it.
It is also widely used to set up a professional blog relating to exercise and health. Personal fitness trainers, herbal weight loss methods, and all similar niches can be projected by creating a website.
It includes an exclusive portfolio area where optimized photographs can be added to attract visitors. It is fully translation ready which gives you a competitive advantage with your website.
It also offers several templates if you intend to start a blog. Additionally, you can rely on integrated Google Fonts that are hundreds in numbers for impressive typography. It is mobile-friendly, SMO-friendly, and completely optimized for search engines.
Are you looking for a bold, powerful, responsive, and visually stunning theme for your fitness center? BeFit Pro is one such option with the capabilities of delivering excellence and to compete with the best CrossFit WordPress themes.
Fitness is amongst the most concerning issues after the pandemic and there is no better theme than this to showcase it. You can easily include all your content in the provided default section without any kind of limitations.
All provisions of modifications and customization are offered so that you can make all the desired changes. The pre-built templates are HD-ready can be directly used along with the images as they are copyright free.
Moreover, it is multilingual, translation-ready, and mobile-friendly. This helps you in including target audience based content without relying on external plugins. If required you can depend upon plugins for other added features and facilities.
Ele Yoga is one of the strongest mediums to remain fit that is adapted by millions across the world. You can conveniently create a website with Ele Yoga featuring the exclusive expertise of your trainers and firms in yoga.
It has been optimized for SEO and designed to suit this niche. The modification required in this theme before the launch will be minimal so that you can fully focus on the content.
It also offers WooCommerce support that allows you to operate an online store for your visitors. This helps you in selling products to a worldwide audience and adding an additional source of revenue to your venture.
It is compatible with the latest version of WordPress and offers one-click demo options for ease of including content.
Content of all types and different kinds of plugins are tested and supported to improvise the features. Moreover, you can make the most of integrated features like Google Fonts, shortcodes, and social icon packs.
This is an exclusive theme included in the compilation of best CrossFit WordPress themes. In addition to being one of the strongest forms of self-defense, it is an excellent practice to remain fit.
This theme will help you feature your expertise in this art form to all the fitness enthusiasts of the world. It has peculiar segments where you can include all the details and process of becoming the master of the same.
The installation process is quick and does not demand coding knowledge. You are entitled to receive one year of customer support from the developers and comprehensive documentation about the theme.
You can also create a parallel blog and keep your visitors informed. Sliders will help you in announcing your new blog posts, achievements, and recognitions.
Adding features through plugins has been tested and can be done easily without impacting the performance of the website.
SKT Marathon is one of its kind multipurpose themes in the collection of CrossFit WordPress themes. Any kind of website related to sports and health professionals can be easily developed with SKT Marathon.
You can personalize and brand a website with it without any requirement of coding. All the features, functionality and modification processes can be understood and applied easily.
The inbuilt templates are HD-ready to cater to screens and devices of all kinds. Colors, typography, background, and every other aspect can be tweaked as per the need. It offers more than five premade homepages and other options on the menu and blog layout.
It is fully flexible as plugins of all kinds can be added to enhance its features. It supports layouts of different kinds including full-width and boxed. For enhancing the search experience you can easily integrate the related post plugin.
Do you intend to create a dynamic, stunning, and impressive website for your sports academy? Sportsman Pro is an athlete theme that has made its place in this list of CrossFit WordPress themes.
It can be used to create websites related to the sports training centers, sports clubs, and academy, sporting community, etc. The best part is that it includes hundreds of shortcodes incorporated by default for ease of adding functionality.
It has been designed to remain responsive across all kinds of browsers, screens, and devices. Augmented traffic and bounce rates are reduced due to its fast loading speed.
You can use the default stunning retina-ready layout or even opt for creating a fresh one with the help of a page builder. Modifications are possible, external plugins can be installed, and an online store can also be set up.
SKT Gym Pro is a fascinating, powerful, and superior designed theme. Proper and necessary attention has been laid not only on the aesthetics but also on the features. It is SEO-friendly and has been tested for responsiveness across various platforms including mobile phones.
It is adaptable and a perfect medium to publish content related to health and fitness. You will never face any language barrier with it because it offers multilingual support and is translation-ready. It has the potential to host and hold large traffic at the same time.
The customization process has been simplified which encourages you to become more creative. Incorporating third-party plugins is possible and has been tested. Customizer and Page Builder are at your rescue and make the personalization process convenient.
The final theme in this best and superb collection of CrossFit WordPress themes is Meditation Pro. Meditation is one of the most proven methods for awakening the emotional and physical aspects of the human body.
You can create a dynamic, engaging, and emotionally connecting website relating to meditation with this theme. There are no issues in integrating the website with social media handles for better audience engagement.
If you want to set up a blog relating to meditation parallel to this website then it is also possible. The blog will indirectly contribute to attracting more organic traffic.
You can choose to customize it as required so that serenity filled aesthetics can be created. External plugins of all kinds can be installed as required and comprehensive documentation relating to the theme is also offered.