A splendid assortment of the most powerful crossfit box WordPress themes for crossfit box and gym clubs, fitness centers and muscle gain programs, sports communities and trainings, yoga specialists and instructors, Pilates studios and more.
In today's dynamic world where most of the time is spent on making money and gaining profit from all the possible channels, our physical condition seems to suffer a lot.
With the majority of desk and office based job offers, the importance of the physical state, flexibility and strength of the human body seem to go on the decline.
On the other hand, however, there is a gaining popularity of fitness and gym based activities, subscription offers and private box clubs popping up here and there across any locality or region.
They try to compensate the lack of physical activities and active regimes while providing dozens of people with convenient and well equipped clubs and crossfit centers.
This time we have put together the best crossfit box WordPress themes for such crossfit box communities and weight loss, diet and nutrition, muscle gain, shaping, fitness dance and other centers.
Grow your relevant business by the application of any of the crossfit box WordPress themes highlighted here and dominate your digital presence with the best offers, tips and personal trainers.
With any of them you will be able to discover multiple hidden powers and functional capacities to take your profile to the next level of client engagement and better results.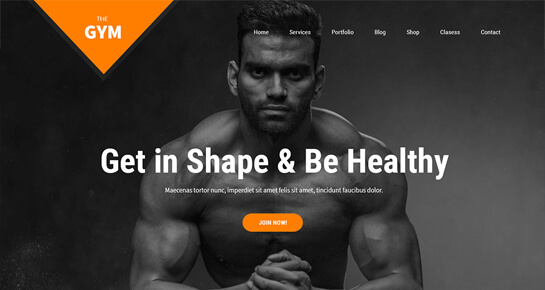 Crossfit Box WordPress themes comes with the latest features and functionality that includes the features like mobile responsive, cross-browser browser compatible, widget friendly, multilingual friendly, social media friendly, eCommerce friendly, and many more.
SKT Gym Pro can be used by various business related to gym, fitness, body training and health care, health, care, fitness center, yoga, aerobics, business, associations, industries, sports club, athletes, weight loss, women gym, etc. If your business want to open online store then it is possible via WooCommerce plugin.
This theme is very easy to customize and can view the changes happening in the real time. It has checked and passed different security levels. Hence SKT Gym Pro is soothing, creative, beautify, amazing, colorful, attractive, and responsive theme.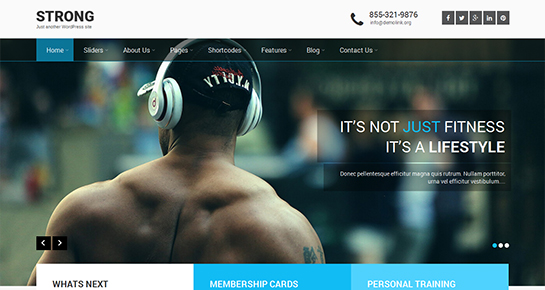 Truly strong and powerful, visually engaging and motivational, Strong Pro is one of the complete and competent solutions among crossfit box WordPress themes to arm your website with everything your clients will ever need.
Make all your offers and services live with the prebuilt homepage sections and other pages, create a stunning visualization of your crossfit activities or gym club to inspire your potential clients.
Showcase the best images over your profile with the help of the homepage slider and control the way the slides will be displayed with pause time and more.
The theme's SEO ready nature is a wonderful key to the online success since you are going to have boosted traffic and more quantifiable web results without much investment on paid searches or SEO campaigns. Just pair your website with any of the relevant SEO plugins and that combination will do the job perfectly.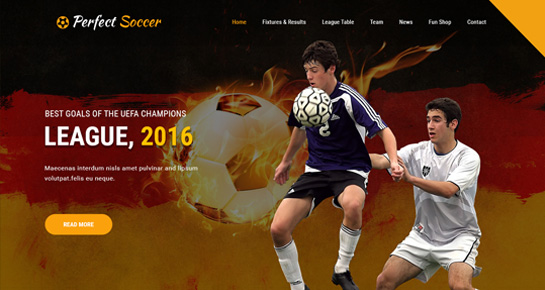 Soccer is one of the freshest and well formatted sports based and crossfit box WordPress themes ready to cover both group and individual forms of sports activities and fitness trainings.
Use this wonderfully worked out and decorated template for your next online project and you will reap the rewards. With this theme you'll have pixel perfect exposure in the digital platform, which means more leads and prospects for your crossfit box activities.
Packed with top quality features and components for the best online distribution, Soccer comes with a diversity of customization controls, simple and lightweight nature for quick updates and post scheduling, page, post and other layout controls, header and footer layout choices and much more.
Additionally, Soccer is also one of the best SEO and SMO optimized crossfit box WordPress themes so that your website will be ranked in top positions of search engine results.
As a fitness or box club owner, you have two primary objectives for your website – to create high quality and easy to digest web content, as well as to drive as much traffic to your site as it is possible without additional costs.
In this relation, Ele Fitness is what will fit to your needs to the most extent. With its SEO friendly coding and admin optimized dashboard, it will enable anyone to produce and publish web content in a matter of minutes and be sure the site will have better rankings.
As for the functional and structural peculiarities of the theme, it celebrates advanced functional framework with tons of customization possibilities across fonts and colors, homepage slides and page/post layouts.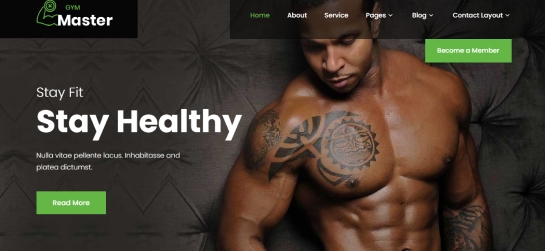 When it comes to choosing a truly versatile yet lightweight crossfit template for multipurpose applications, our recommendation is Gym Master.
Professional and intelligent, smoothly navigable and crisp, visually attention seizing and shortcodes based, Gym Master will look its absolute best on every single mobile or device screen since it is 100% responsive and cross mobile compliant.
Put the endless opportunities of Gym Master into actions and promote your gym or box related center to the target audience with textual and visual content, header and footer areas, SEO and SMO readiness, plugin compatibility and more.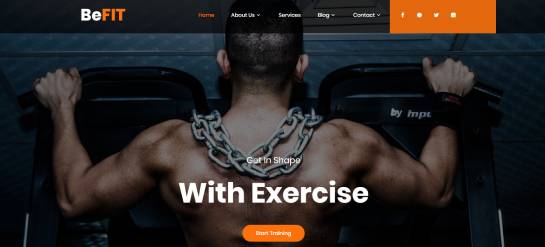 Fitness enthusiasts and those who want to shape their bodies often encounter fitness based businesses through inspiring images and photos of real body transformation.
So why not to use the impact of pixel perfect imagery on your website with the support of BeFit Pro?
With homepage powerful slider for the most motivational visual pieces and separate gallery section for albums and photo categorization, it also includes other useful sections to showcase your biography, trainers, business profile, contact details and more.
If you are after crossfit box WordPress based template that is also SEO ready, BeFit is an ideal candidate to take care of the higher conversion rate and boosted traffic coming from search engine results.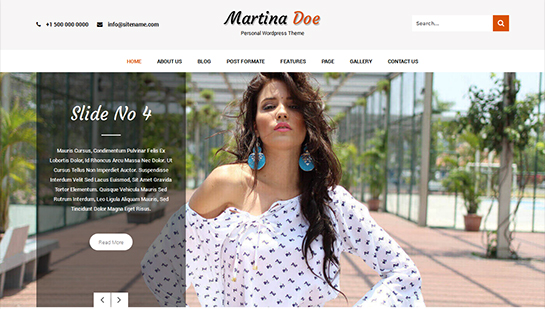 If you want to get started in the crossfit box industry as a private instructor or fitness model, expert or trainer, look no further than Character.
Suitable both for personal usage and group presentations, Character conveys totally adjustable layout that is lovely and easy to navigate for the website guests.
This top rated and highly demanded template does not merely fit in the criteria defined by the WordPress community, but is also amazingly flexible and admin optimized for constant changes and customizations.
With colors mix and match, font and icons packs, portfolio section for stressing out your works, projects and programs, personal achievement and more, you will be capable of styling your site on a live mode without touching the codes of the theme.