This time we are going to share a gathering of the best crane rentals WordPress themes fitting the needs of crane and steeve rental services, hoisting equipment and truck, architecture and construction, lifting and renovation services.
Private contractors and engineers, transportation, moving and logistics companies, overhead and workstation cranes manufacturers, dealers and sellers.
Have you ever come up with the idea of utilizing the global digital platform with all its manifestations for the promotion of your specific business or activities? We all have done it at least once.
Well, while choosing the right starting point for your online undertaking can be a daunting task given the abundance of modern digital products and web creation tools, the financial aspect can be another headache for you.
Of course, none of you wants to get bogged down under the weight of financial restriction or limited budget.
Therefore, in this article we have given preference to the most affordable and cost conscious, yet professional and highly versatile crane rentals WordPress themes for crane rentals and sale businesses and other relevant construction and design, engineering and renovation related services.
From offering your crane driving services to showcasing the best pieces of your professional portfolio and projects, from organizing transportation and logistics to running an online store and selling construction related equipment and merchandise, these crane rentals WordPress themes are here for you.
Naturally, creating something truly unique and outstanding in the highly competitive digital market takes time and patience.
However, your right choice relating to the selection of the basis of your future website or blog has much to do with your nearest success and the enjoyable way to it.
Without any shred of doubt, each of our crane rentals WordPress themes deserves to be included in your website's rentability scenario.
Best Crane Rentals WordPress Themes for Renovation Services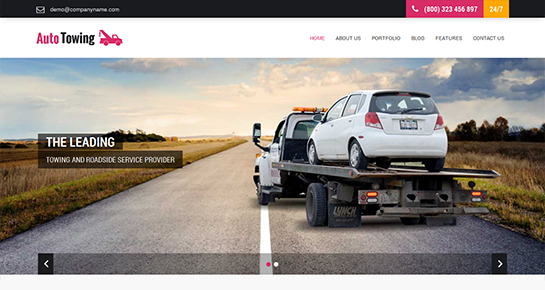 Towing is one of the most user-friendly crane rentals WordPress themes from the list that can be used for Steve rental services, transportation business, maintenance business, and renovation and cranes rental service business niches.
This theme is professionally developed and designed for all types of maintenance business requirements. The theme is powered by some most powerful plugins such as Layer slider, revolution slider, crelly slider, etc.
The integration of third-party plugins will make your website multilingual, attractive, strong, and powerful.
This template has the capability of introducing high-resolution visual content on its layouts. The top features of Towing theme are cross-browser compatibility, SEO optimized, retina ready, speed optimized, third-party plugin compatibility, responsive, shortcodes, widgets ready, custom sidebar, and more.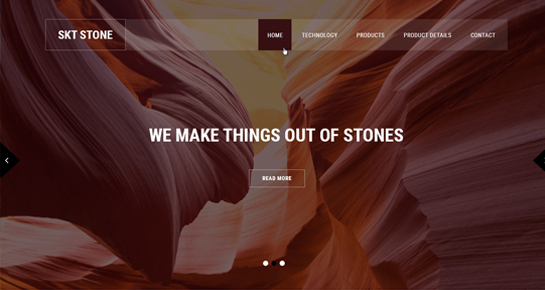 SKT Stone is one of the brilliant renovation and construction, stone manufacturing and crane rentals WordPress themes to be the ambassador of your relevant business in the virtual domain.
This uniquely flexible and zealous template with entirely customizable layout lets you be intentional and imaginative with every single choice and configuration of your site.
Choose the best color gamut and font shades that will accurately reflect your business style and will influence your website viewers on a subconscious level.
The majority of people are susceptible not only to colors and tones, but also to legibility and neatness of the entire content found in your website.
In this relation, SKT Stone comes prebuilt with accurate content zones and is adaptive enough to resize the web content to be compatible with this or that mobile or device resolution.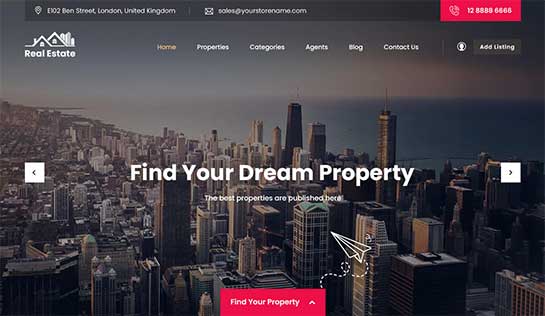 Another seriously managed and designer touched template you can use for any kind of real estate and property listings and announcements, sale and rent, building services and construction equipment rental businesses is called Real Estate.
With search engines and social media platforms grabbing more and more client base and market share, Real Estate could not help but be both SEO and SMO optimized.
Additionally, taking into consideration the growing number of mobile Internet users and consumers, the authors of Real Estate have chosen to make it also responsive and mobile prepared so that you will never miss a single website guest.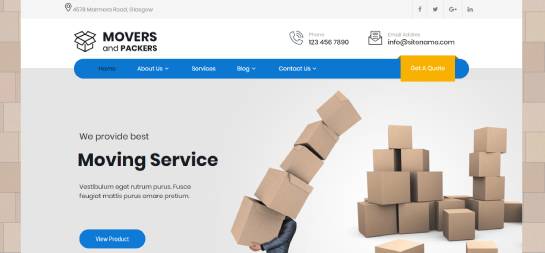 Designed and improved for conformity and permanence in pixel perfect performance, Movers and Packers Pro is another preferable template among the best crane rentals WordPress themes for sharing a list of multiple services and rental offers, moving and packaging, delivery and transportation packages, etc.
The customization of a business website in an effort to keep it always fun and interesting, as well as informative and all inclusive can be a never ending process if you need to be always on top.
With this in Movers and Packers Pro's authors, the theme has been made with a convenient admin panel based on a modern Customizer platform for constant amendments and remodeling of your site.
Shortcodes, widget friendly areas, additional page building capacity and plugin support available, page and post layout choices and more will greatly help you in this work.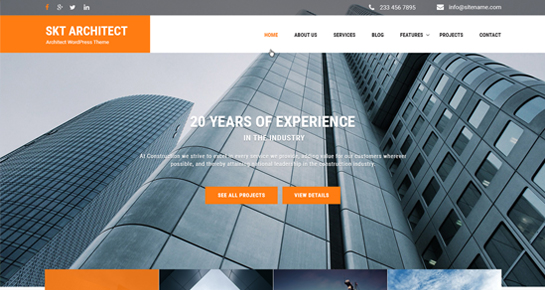 Architect Pro is one more visually serious looking and functionally tech savvy WordPress powered template that will make your voice heard through your website and will communicate your business message to the right audience.
Spending only minutes on the theme activation and installation is what every single web owner is looking for.
Architect Pro is unbelievably quick and easy in those processes and not only. Further customization and theme extension procedures can also be easily completed thanks to the adaptive layout of the theme with customizer based and plugin compatible nature.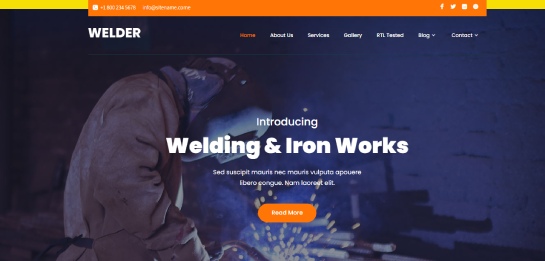 Welder is another useful tool built for inspiring creativity skills and boosting the generation of new ideas. It means that your work directed to the advertisement of your welding or engineer, crane or truck rental services can be as entertaining and multiprofile as you would like.
Sometimes you are literally forced to undertake certain updates and changes to be well evaluated by the contemporary web surfers, search engine algorithms, etc.
Therefore, the back part of this template is well prepared for constant interventions and configuration options in every stage of your profile development and promotion.
You can easily pick up colors and fonts that will work together, use the pre enabled shortcodes for embedding files, making changes to posts, pages and more.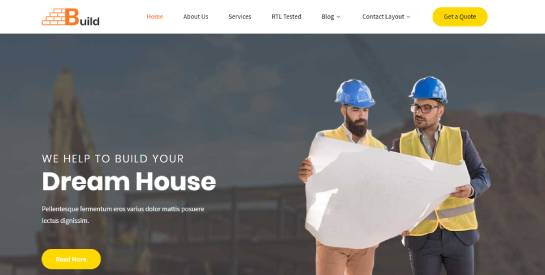 If you are armed with Build, nothing will prevent you from taking on the greatest digital challenges and fighting for the deserved position of your website.
Based on reliable HTML5 coding and powered by CSS3 animation controls, Build generates total responsiveness with every single part of your site ready to automatically adjust itself to any proposed screen size.
Easy to manage services and blog sections, homepage slider for showcasing your equipment and means, social media optimized coding for making your content travel across social media profiles are all provided with Build.