If you need a powerful and reliable CPA WordPress theme to create and sustain a superior performance for your CPA or accountant activities, audit or accounting firm, agency or company, this assemblage of the best CPA WordPress themes is for you.
Digital arena with its thousands of marketing and business strategies is at the heart of company's performances and results in the modern competitive markets.
Particularly, if you are a private accountant or bookkeeper, certified public or professional accountant, a representative of a big and trustworthy accounting company, keeping a sight of a contemporary virtual realm in your scramble for prosperity and greater client base is a must.
Well, if you are looking for setting forth a framework and building your online profile to face better growth and be easy to access, each and every CPA WordPress theme discussed in this article will greatly help you.
Each of them is a complete and presentable layout in an effort to keep things as simple as possible.
Otherwise stated, you are going to have a fully adjustable and easy to customize template at your leisure for a supreme functionality and diversified look.
CPA WordPress Theme for public accountant and accounting websites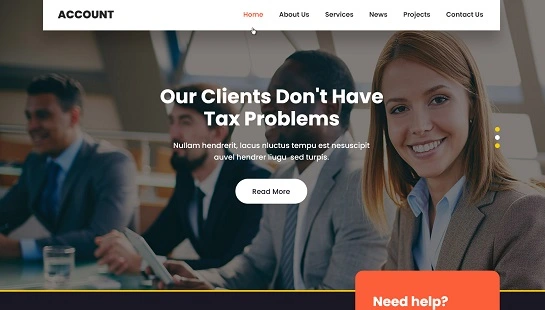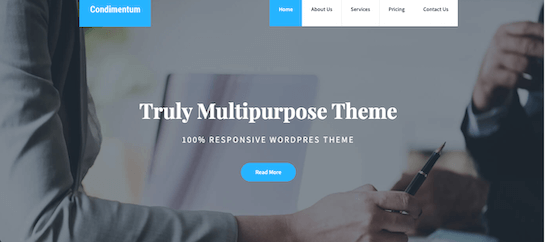 Condimentum is visually uncluttered and technically well equipped CPA WordPress theme designed and developed particularly for financial and banking, as well as CPA and accounting fields.
Stability in a seamless performance is at the core of the success of this template. No matter what browser or portable device is used to surf your website based on Condimentum, the end users of your website will fill nothing but satisfied.
A minimalistic web design approach can be noticed if we cast a glance on the theme's look. With a dominant white space for the better visual perception and elegant look, this theme offers you an elegant web design with convenient content areas, parts and sections to keep everything well arranged,
Based on a clearly written coding, this top notch template is ready to establish a beneficial and sustainable position against attacks, hacks and other unpleasant external forces that may occur.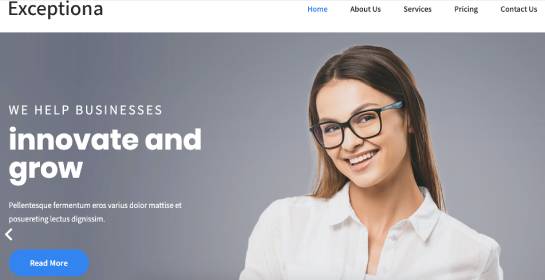 Exceptiona is exceptional and has been created and developed to satisfy the needs and requirements of chartered accountants, accountants with a difference, financial advisors, mutual fund and asset managers as well as portfolio management companies.
There are several companies who are doing this type of business and hence require a website. Now most of the financial planners and financial experts always need in town business and in town customers because these type of confidential business can't be done on phone and hence people want to meet them face to face.
Hence CPA and Accountants need a website which should show up nicely on local search results and get local visitors.
Attraction from local traffic is important and hence it should be SEO friendly and customizable as well so that accounting firms can add all the services they provide to their clients.
Our accounting WordPress theme Exceptiona is responsive and hence would work with all types of devices like mobile, tablet and desktops and laptops too.
It has been tested with screen resolutions of varying types like HD and retina ready as well as with screen resolutions of varying devices so that it appears natural and fine for all devices.
Since the template for accounting is flat and material design it is compatible with all types of old browsers and old computers as well.
Simple and easy to use one can easily follow the documentation and set up the template without any issues.
One can check the documentation to make changes easily on the website template. Compatible with several types of plugins adding any type of functionality which is not readymade given can be easy as well.
With the help of plugins like WooCommerce one can start selling and with the help of plugins like event calendar or other types of plugins one can make changes.
Page builder plugins compatible one can make use of it to easily set up layouts of pages as per their wish and needs.
Legal consultation and accounting these are careers and businesses which never go down or out of fashion because of the needs of the businesses and every time some or the other business requires such advices and consultations.
Even in modern times accountants are required however along with modern times technology has come into picture and hence accounting WordPress theme is required to provide for an elegant and professional website for clients to know clearly about the services offers, pricing of the consultation and also ways to contact you and your business back when desired.
All of these themes and templates have variety of presentation formats and shortcodes given within themselves and hence one should check the demo links given beside them and check how these work.
All of these templates also are compatible with a lot of plugins and hence adding features and functionality becomes piece of cake and hence even accountants themselves can manage their own website since it is based on WordPress CMS which is dynamic and can be changed in terms of content and images.
Accountants have many types of roles and work within companies and hence navigation of the website is 5 levels deep so that they can add a lengthy drop down for showcasing various services.
Contact form plugins also work properly with the website so that they can add variety of appointment forms for getting client information.
Also clients can contact them for various issues and before calling them back they would know what to discuss with them.
With an organized coding performed along with theme check and codex theme review standards check one can be rest assured about the quality of these templates and about the SEO perspective as well.
Also security plugins and cache plugins also work fine with this accounting WordPress theme.
Perfect Accounting is one of the modern and serious looking business templates you can find at present for your CPA website or blog.
A unique style or refinement is not something exclusive to art or artistic industries.
A website can never be productive without an appealing look and eye catchy design, whether your business has to do with creativity or not.
Perfect Accounting is one of such exclusive products which can be the essential ingredient in determining your CPA profile's sustained profitability.
On the whole, this website tool comes with responsive web design and cross mobile compatibility, tons of page and post layouts, as well as slider and gallery control options for you to find the most effective sculpture of your site.
More Best CPA WordPress Themes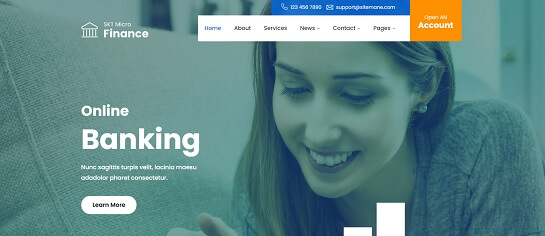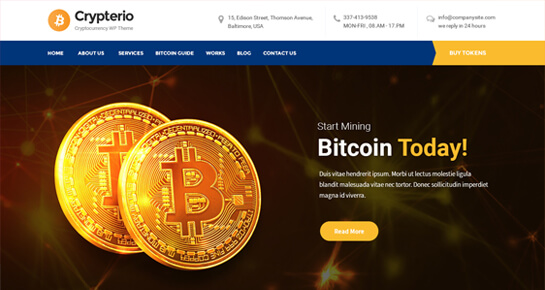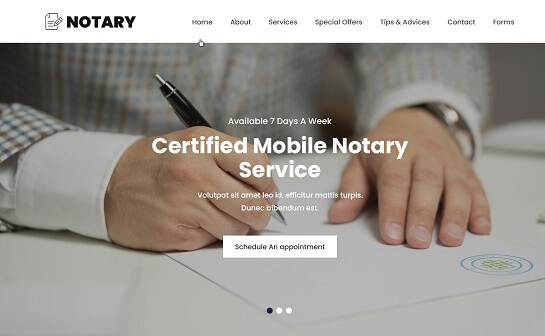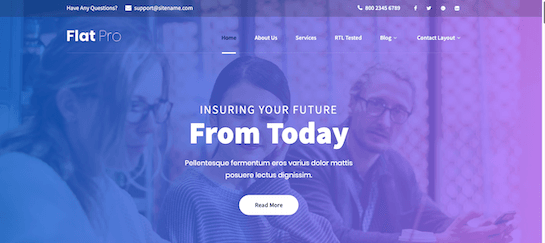 The next modern and matchless CPA WordPress theme we highly recommend you to use is called Flat Pro.
Whether you need to market your tax, bookkeeping, accounting or CPA advice or services to other businesses or people.
Or want to advertise your law firm to existing and potential customers, Flat Pro can be an irreplaceable digital tool at your disposal.
Total responsiveness and mobile compatibility of the Flat Pro combined with SEO and SMO integration can be pivotal to your site's boosted results and traffic.
Additionally, as a private accountant, you will need relevant sections to showcase your profile, team members, share your portfolio or enlist services.
This template will provide you with a flexible framework with preloaded yet easy to edit sections to publish your information easily.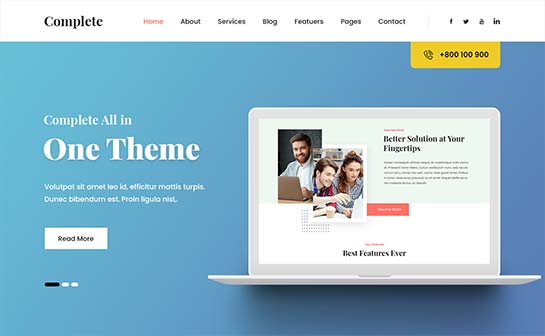 Take Complete Pro as a starting point of your future achievements and be ready to accept constant streams of clients through your profile.
This exceptionally good CPA WordPress theme is as smart and intelligent, as it is flexible and customizable to wear the outfit and operation you strive for.
With its preloaded packs of useful tools, elements and shortcodes, color and font controls, inner page layouts, multiple homepage sections with controllable backgrounds and more, Complete Pro will create the competitive edge that makes your website a winner.
The theme is also fully multilingual ready with PO file inclusion and WPML and qTranslate X compliant character, as well as ecommerce compliant for the online trade and commercial relations. Portfolio and shortcodes plugins are also among the compatible ones.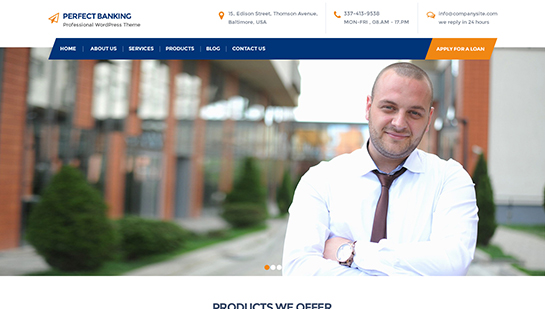 SKT Banking can be one of the most enjoyable journeys that you will ever embark upon. This professional yet easy to use financial and banking template is not going to take all your time and energy while creating your new site or kicking the old one back into gear.
By the application of SKT Banking, you are powered to manage the theme customization screen even if you know nothing about it. It is easy to perceive and use and will let you quickly tweak to your site's settings and control them.
The compact deployment of essential sections and secondary contact zones in the form of footer, header and sidebar areas which are all widget friendly will let your website be respected and highly estimated for integrity and smooth operation.
The last noteworthy CPA WordPress theme for you to consider for your accounting or certified public accountants website is called Finance.
Offer your CPA services online and don't bother about losing those clients and customers who are going to use their hand held devices to browse your content.
It means that with Perfect Accounting the mobile version of your site will be as enjoyable and easy to read as the desktop one.
All in all, this premium quality yet cost effective template comes with a myriad of page content choices as well as with page builder compatibility, retina and HD readiness for a pixel perfect visualization of your site.
Footer and header variables together with font and color management and choices are also given with the theme for you to finalize the look and functionality of your site.