Do you want to create your taxi transport and car rental business site? Are you looking for the best theme that facilitates your website? If, yes! You are on the right webpage for the research.
Having a car, taxi rental website on the internet is not just enough. You want more engagements and clients every day. After all, your goal of reaching online is only to make maximum profits.
Therefore, Chauffeur WordPress themes are one of the nicest themes you can pick. These themes will help you to improve your online presence easily on the internet, fast to load, manage time, and wonderful appearance kinds of features in one theme.
Furthermore, chauffer themes are professional that comes up with full business-oriented responsive themes with fantastic layouts.
With these powerful features and integrated tools, you will certainly find success shortly. So, what are you waiting for? Choose your best theme from the given list.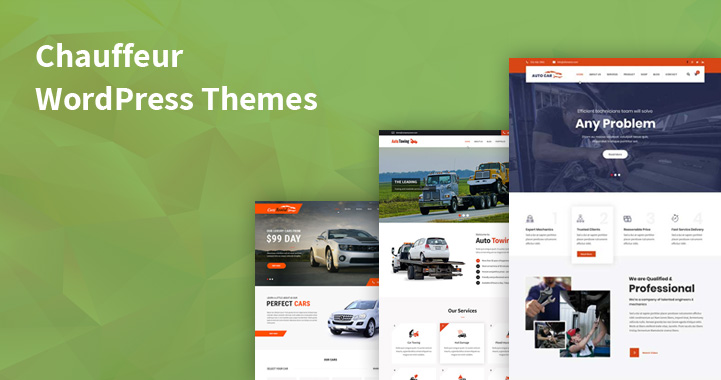 Chauffeur WordPress Themes for Car Taxi Drivers Websites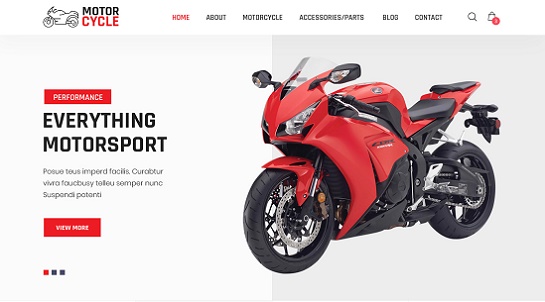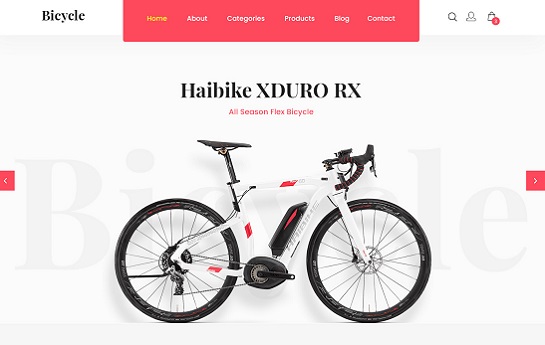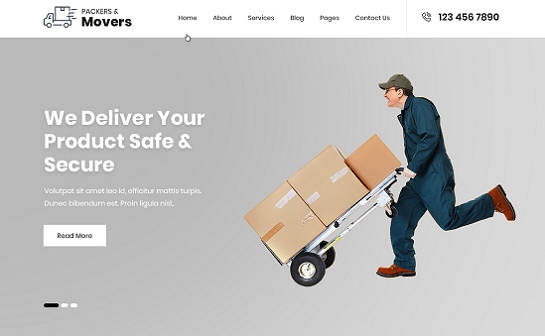 Auto car is our handpicked Chauffeur WordPress themes you can snatch for your business. It is also considered as a car dealer WordPress theme, which you can use for your auto repair, automobiles, automotive, mechanics, plus workshop related websites.
You can say that it is a multi-purpose WordPress theme that provides you with editable features.
Auto Car theme is also effective and very simple to use. It can provide change colours, custom CSS, and control elements in various areas of the website.
Also, it comprises the various page layout, so you can easily pick out your suitable layout for your business. On the other hand, it includes standard elements such as team members page, recent posts page, testimonial page, etc.
Key Features:
It is Google Font ready theme.
Include a number of shortcodes for content setup.
Highly documented theme.
Provide a free demo on how to arrange everything.
The slider has numerous options like pause, managing time etc.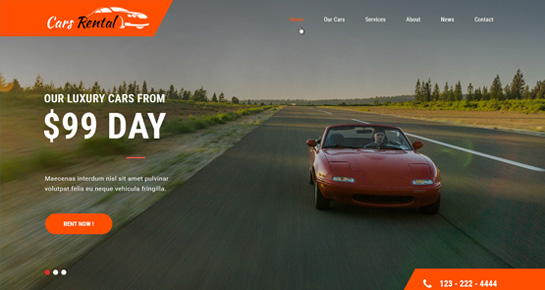 If you have car rental services as well as preparing and automobile stations then this chauffeur WordPress theme is going to give your online business a huge start.
It includes several different types of colours, which are easily customised and the theme can provide a fantastic look to the website.
If we concerned about its technical support, you will get one-year customer support, so you can resolve your queries easily.
On the other hand, it will provide 6 plus sliders that come up with master slider, Revolution slider, meta slider, and many more.
The variations of header and footer are also provided, further which are compatible with the site. This theme will provide a number of services that would take care of the customer's requirement, and you will reach everyday new and potential customers without a doubt.
Key Features:
Annually updated WordPress theme.
Provide commenting features through plugins like Facebook and Disqus.
Include standard pages and number of sliders.
Translation ready theme.
It is simple, flat design, and easy to manage theme.
If you are running your towing company, giving cars on rent, and whatever your business is about, Towing chauffeur WordPress themes is generous to get started with.
The theme is built with SKT page builder and integrated with a number of tools and plugins that make your website friendlier and well suited for multipurpose business.
The theme is documented and come up with social sharing plugins also these include the perfect call to action buttons that help you to release more sales and get more customers in your website.
Moreover, this theme is HD and retina ready theme. Also, it includes the layouts for the blogs and sidebars which you can easily adjust according to your preference related to the website.
Key Features:
The contact us button come up with captcha.
It includes a number of pages about us, services blogs and many more.
Include testimonial page that shows the present and past work.
Fast and easy to load theme on every browser.
Include numbers of social sharing plugins.
If your website is about to hire a car for travel, personal use, professional use, etc, movers and packers pro is the latest and finest chauffeur WordPress themes you can choose for your business.
The key feature of choosing up the theme is it includes a yellow button which can be used for getting the leads and leading the people to convert them into form.
Furthermore, the theme is highly compatible with the number of supportive plugins like NextGen gallery, gallery purposes, woocommerce etc.
On the other hand, it includes and integrated with the pack of 580 plus items, 800+ Google fonts and multilingual purpose website. You can easily target customers from different countries.
Movers and Packers pro also includes the various sections for the content to display on your website. This is a business-oriented theme, which easily used by any person, doesn't matter you are experienced or not.
Key Features:
SEO optimized WordPress theme.
Include an inbuilt call to action button.
Woocommerce compatible, you can use for the shopping purpose.
The theme is tested by Google and proved consistent with phones and browsers.
Give 1 year of customer support.
If you are in a cargo, transport business or car rental business, logistics theme is just a superb way to create a stunning website with all features. This theme can view everyone on a number of gadgets such as laptop, desktop, and mobile devices.
It is a highly convenient and responsive theme that comes up with full documentation and step-by-step instructions on how to install and work with the theme.
On the plus note, it is consistent and tested the theme with a number of Browsers and devices, so you won't get any trouble in the future.
Also, it includes the standard pages such as 404 pages, redirect pages, and more. The theme is highly consistent with the sharing plugins, so you will get a great go with it.
Key Features:
Business-oriented designed theme so that it can run your website smoothly.
It includes these roles and the latest features that can help to improve your cargo business.
Include css3 animation and standard homepage.
You will easily catch up with the real-time changes that help in implementing the best strategy.
If you wanted to create a personal blog on cars then Minimal blog theme is here to start with. It is a multipurpose WordPress theme which is best suited for every kind of blogs and articles who wants to start their own online platform on the internet.
Theme come up with fully documented and compromise with step-by-step instructions. It can be used as a different purpose to better the user's experience. The theme includes supportive plugins Gutenberg, elementor, divi and more page builder plugins.
It is highly designed and compatible with woocommerce, so you can run your online shop as well. This theme does not require any coding knowledge to install this.
It is free to install and the loading speed will be fast. This also includes many with gets that improve your header and footer sections.
If you are unknown on how to handle the website including its features then it is a user-friendly design theme which is quick to understand and you can go with hand to hand without any intervention of the technical person.
Key Features:
Provide five layout variations.
Include inbuilt shortcodes with hundred plus types of functionality.
This is designed with a number of supportive plugins that necessary to attract more traffic to your website.
Inbuilt homepage section with various pages and content.
Easy to load and design with a flat structure that friendly with both old and new browsers.
Include ancillary shortcodes that work in optimizing the site.
Just like its name, the pro theme is best suited to every kind business where it is for cars, transport, law, beauty, fashion, etc. It is a completely customizable theme that has the ability to provide a number of functions in default.
Include 30 sections for homepage and integrated with social media. Also, this is a fully manageable and fantastic theme. It has a number of features that work in ranking you in the top 5 pages of Google.
The number of companies has already opted this theme for making the business more successful and optimized with Search Engine Optimization.
The purpose of this theme is to make your website more engaging, so it can track the number of website users in your reach and you will get huge traffic, resultant get huge profits.
You will also get a proper call-to-action button that easily connects your users with you and you will get a huge success.
Key Features:
Include PSD format files so you can easily modify them and blend it for your need.
Get one year of customer support.
Sample content of the website is available to set up.
Include 450 + web icons.
Include standard pages and compatible with the latest version of WordPress.
Cleaning Company chauffeur WordPress themes specially designed for the companies who provide rental car services comic Carpet cleaning common cleaning services to the washrooms and steam cleaners and another type of services.
Modern technology flat design and material design that provides lightweight and quick terms of loading speed this is highly integrated with a lot of plugins which promote your website nicely and you will get future traffic quickly.
These cleaning companies become and provide less Bounce rate, it is fast to load and provide you with the Merchandise part to improve your sales.
Along with that, the theme includes default sliders and 10 slides with animation and pause time control feature.
Key Features:
Inbuilt contact form, gravity forms, Si and contact form.
One can easily set up the contact details and navigation menu so the user can reach you easily.
The theme is also cache-friendly, fewer scripts so that it is easy to load and response.
The location will be connected with the contact page, which is tested and fully responsive.
Demo XML data if given which is documented and easy to install.
If you wanted to create a website related to electricity, car rental and other related services then it is a professional WordPress theme which you can opt for your business.
The theme can use for like lighting, repair and maintaining houses, repairing cars, repairing mobile etc. kind business.
This includes default sliders and various templates which is convenient with every Browsers and device. With this WordPress template, you can easily run your online business with its amazing features.
Its call to action button can also help you to get the range of services in an attractive model, so the user can easily attract in your services and get involved in it.
On the other hand, the footer and header section provides quick links to your website in the post and other contact details.
It also includes the latest programming languages that your website will look more professional and easy to load on every device.
Key Features:
Highly compatible and available for both free and paid plugins like slider, contact form, and gallery.
The theme is highly upgraded with the maintenance and you will activate your services anytime.
It is a modern flexible and designing template.
SKT perfect is very simple easy to install and updated theme to support your multipurpose business. You can use this theme for car rental services, automobiles, transport services etc.
The template will be customisable and fully responsive. It includes a number of templates, inbuilt shortcodes, and blog layouts that integrated Google fonts + plugins, which are ready to use and provide great results.
Moreover, the inner pages of this theme is HTML coded and changed easily. So, give it a try right now!
Key Features:
Compatible with the number of social media and online shopping plugins.
With this theme, you do not need any technical person to support your requirements.
Designed with multilingual friendly plugins like translates and polylang plugin.
5 level drop-down feature
Support bbpress forum pages.