After going several phases of development, fashion modelling has become a legitimate business or profession for thousands of people across the globe.
Today this business is highly challenging and competitive requiring maximum efforts from you to succeed or keep your modelling agency thriving over the time.
But we have a good news for you too. There are certain digital tools and solutions in the form of catwalk WordPress themes that will ease your burden when it comes to taking your fashion blog or agency, modelling agency or company, fashion store or boutique, fashion model management portal or any other relevant business online.
Modeling management and creative talent agencies, photographers and stylists, makeup and nail artists, hairdressers and hair salon owners, casting agencies, designers and art directors, hair colorists and beauty therapists, illustrators and tailors can greatly benefit from these offered catwalk WordPress themes and productively boost their digital presence.
Other fashion and clothing institutions and commercial organizations, textile and fabric manufacturers and wholesalers, importers and traders can also find something interesting and relevant in our list of our catwalk WordPress themes.
Multilingual ready and completely search engine optimized, each of these templates will make your business and its principles, offers and services available not only for the local but also for the international audience.
The overall structure and functional base of each of these catwalk WordPress themes have been under heavy scrutiny and observation by the theme authors' and developer's side.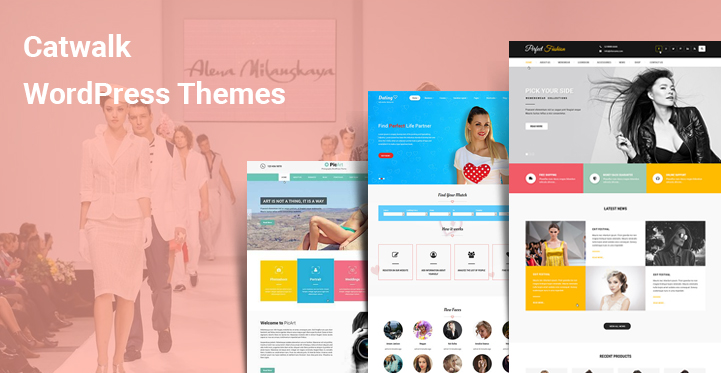 As a result, every single template discussed here is something unique in terms of form and function harmony to deliver the most wanted results.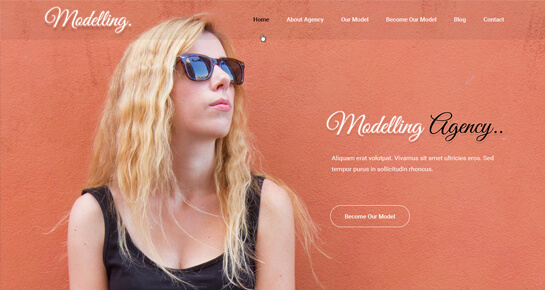 Modelling is the last commercialized and visually captivating, cross mobile and browser checked, technically advanced yet easy in usage template you can easily notice when browsing the library of catwalk WordPress themes.
Showcase the entire world what your business or agency is all about as Modelling enables the dissemination of your content in more than one language with the help of compatible translation plugins.
Let your expressive photos and imaged do the talking as soon as your clients and followers enter your welcome page.
You can arrange this by the application of a homepage full width slider, add several eye catchy images on it, and control their transition and other effects.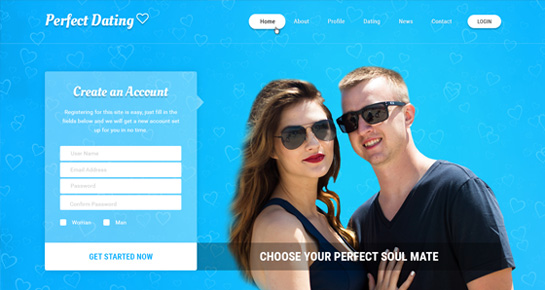 From dating websites and marriage agencies to fashion world representation, Dating is the template to draw the ideal picture of the business you deal with.
Creating the identity of your business easily and positioning it with your potential audience is possible by the application of the shortcodes and tools integrated into Dating.
As one of the feature rich catwalk WordPress themes, Dating celebrates CSS 3 animation shades and HTML 5 coding, on the basis of which a whole arsenal of first aid controls are to be found.
There are prebuilt homepage slider for giving the ultimate impression to your audience with high quality imagery, horizontal and vertical search types, members area as well as forums with bbpress available for building a community around your business.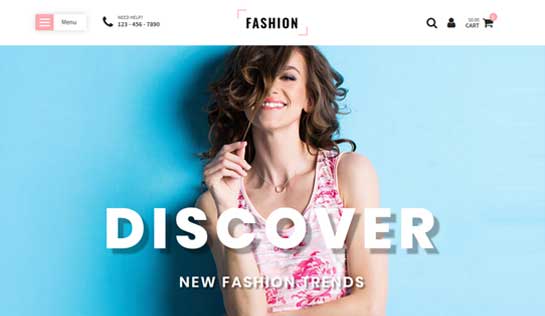 The next innovative and modernly touched, strong and dependable template to make you the only master of your site is called Ele Fashion.
Using high quality photos and images is an integral part of any business dealing with beauty and charm. In this relation, Ele Fashion is custom built to guarantee all your valuable visual materials are easy to find and follow for every single website viewer.
You are welcome to check the flexibility and responsiveness of the homepage slider, as well as the integrity of a separate gallery area where your categorized and thematic albums can find their final destination.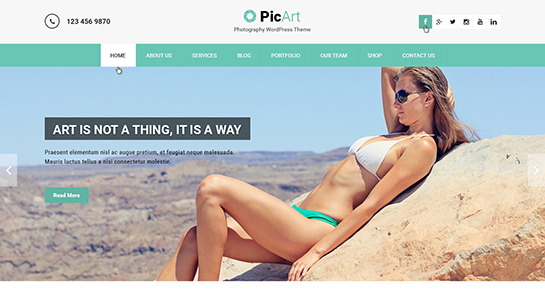 Another image centric template any photographer or fashion designer, model agency representative or portfolio owner will absolutely love is called PicArt.
Choose any of the available layouts, customize your original profile and set the color palette tastefully matching your logo and the overall business nature, edit and manage posts both in draft or already published any time you need, as well as run interesting blog sharing news and novelties in your industry.
With PicArt you can also beautifully display your cloths and other fashion related accessories and products available for sale since the template knows how to make a unity with e commerce plugins and platforms.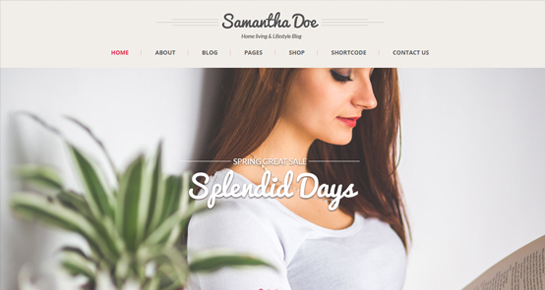 If you want to add a certain feminine touch to your profile with lovely graphical solutions, color choices and aesthetics, Girlie is what can turn to be the convenient starting point for you.
Carving out your original slice of the model or design world can be seamlessly easy with this well prepared and shortcodes based, easy to customize and design template.
Color controls and font type choices among Google approved packs of fonts, homepage default slider for sharing the most engaging images of models, page and post controls with post scheduling and customizing options can all be found within the theme.
Totally SEO optimized and mobile checked, visually strong and structurally accurate, Girlie is capable of guiding your audience into the right funnels, including also the commercial one, since Girlie is wonderfully e commerce ready.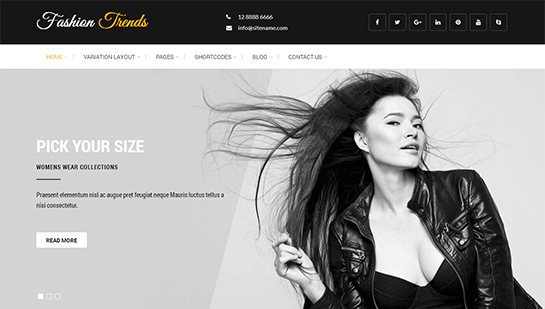 Turn your business into a globally known brand with the help of Fashion Trends. Polished and smoothly controllable, this premium template is packed with the most essential tips and ingredients for ensuring your fashion based profile or blog looks its absolute best on all platforms and devices.
This template stretches its palms to the businesses of all sizes, from small to the top ones, since it is available at an enviably cheap price.
It means you don't need to spend thousands of dollars or hire premium quality specialists to organize the creation and management of your site.
With the simplest instructions in accompanying documentation and admin friendly management dashboard on the backend of the theme, you will have everything needed to go ahead with your own presentation.