The best hosting WordPress themes are put together in this article for hosting services and hosting providers, domain registrar companies and centers, web design and development agencies, digital marketing experts, web marketplace specialists, IT support and other relevant services.
Every Internet user has probably heard about such term as hosting, although very few know what exactly it means.
If we try to omit technical details and clever terms, we can say that hosting refers to the services related to the provision of virtual space for the Internet sites. This conclusion can be understood in a logical way as well.
We surf the Internet pages of this or that site full of texts, images, video and audio information – a variety of files presented in the form of web pages. Thus, if they are files, then they have a certain volume, which requires a location for deployment.
Well, if you are a startup hosting reselling company, a seasoned digital agency with tons of hosting and domain packages, technical support and web design services, having a fully fledged website based on one of the best hosting WordPress themes is a must.
The most cost effective and best hosting WordPress themes shared here are well organized and well formatted to make your technical content shine with unique accuracy and legibility. You will certainly love how presentable your website will be both for your audience and search engine algorithms to crawl it.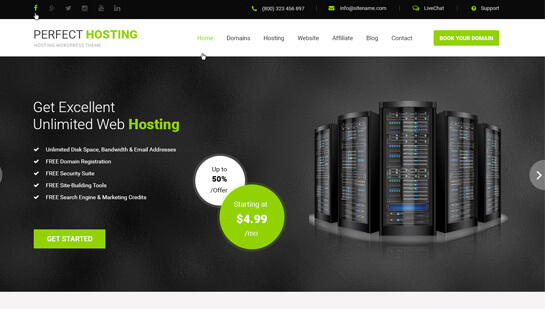 SKT Hosting is by far one of the best hosting WordPress themes you are privileged to have at your fingertips.
Designed with taste and worked out with care, this template is custom built specifically for hosting providers with their diverse packages and services, offers and consultation.
The theme's perfectly polished layout enables to take care of all the proportions of your site, from accurate content arrangement to HD ready slider images selection and their control with pause time, animation, etc.
Color is another important indicative of your unique brand and can deliver your values to potential clients.
Therefore, SKT Hosting has been made fully adjustable with color picker controls to set the color combinations best matching your company's profile.
Several widget ready areas, pre enabled shortcodes and additional plugins are all available with SKT Hosting as well.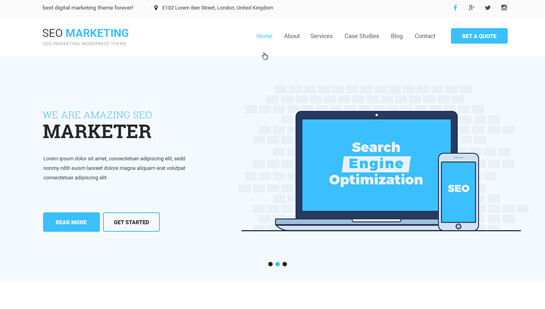 Elegant and bewitchingly beautiful, clean and crisp, SKT SEO knows how to attract website visitors and keep them engaged all the time.
However, the visual excellence is not the only merit of this responsive and cross mobile tested and approved website tool.
There are many of such advantages, starting from easy to customize layout with Customizer based performance, widgetized areas which are easy to control and fill with content up to manageable typeface with preloaded fonts and more.
Show off your available SEO and SMO, digital marketing and web promotion services, sell domain and hosting, license and permission packages easily with SKT SEO since the theme is also totally commercialized with e commerce compatibility.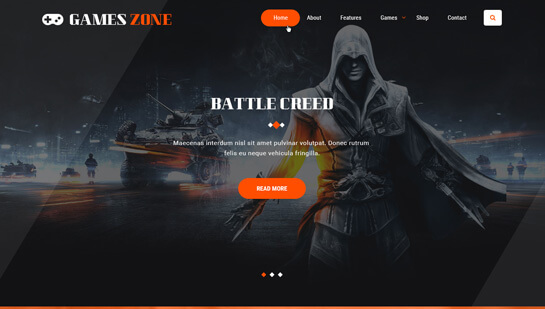 Another bestseller among the best hosting WordPress themes which is constantly used by digital world experts, game and app developers, domain and hosting, antivirus and program, SSL certificates and SEO tools providers is called Game Developer.
Do you want your site and its content be optimized for cross device and platform compatibility equally well. Game Developer is the one to make your site responsive enough to resize and respond to any screen resolution or browser requirements.
Take advantage of all the means and measures to earn additional dollars while monetizing your site based on Game Developer with advertisement placing, affiliate links and more.
The theme is also translation ready with PO file included in the default version, as well as social media optimized to integrate Facebook, Instagram and other dynamic social media platforms.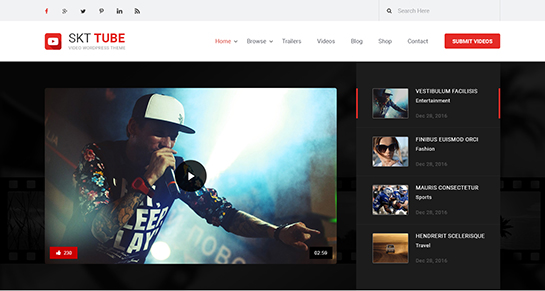 SKT Tube has grown effectively and beautifully with all kinds of needed updates and improvements. Hence, the current version of the theme you will find in the repository of the best hosting WordPress themes is unbeatable and unmistakably balanced.
The theme is fully video optimized meaning you can upload and make dozens of video materials and tutorials run on your homepage slider, posts and pages. Video shortcodes are also given right from the start for you to manage all your videos and display them in accurate galleries and albums.
Along with responsive design and reliable coding SKT Tube grants your site with, it also shares default contact form for your potential clients to direct their inquiries, questions or place an order.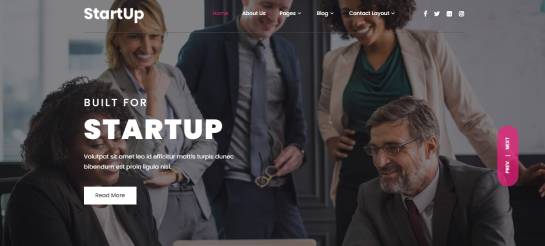 Being modern and up to date with your website when it comes to digital technologies is a must. In this relation, SKT StartUp Pro is a powerful template designed especially for startups and small caliber or medium sized companies to promote their online existence.
Whether you want to move away from a serious face of the theme and make it more dynamic with bright colors, change the default font type and insert your preferred one, make your homepage dominated by the best images, you are powered to do so with SKT StartUp Pro.
Jumpstart your digital business with any style and color mixture you want, make your site more capable with supplementary plugins such as gallery, contact form, shortcodes and commercial ones.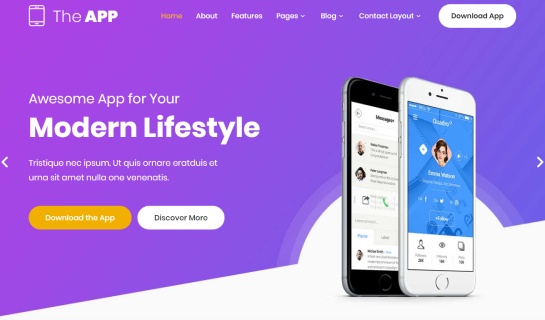 The next rockstar website tool for hosting companies and registrars, app developers and software websites comes launched as The App Pro.
Cost consciousness aside, the reason we expect more brands and hosting companies employing this template is its ultimate integrity with top features and controls, admin friendly dashboard and the overall user centric approach in performance.
Your website content will fit on desktop and PC screens perfectly with The App Pro. Moreover, there is no need to work up towards smaller mobile and device screens since the website will do all the adjustment job itself.
Default portfolio and blog sections along with contact form, image and background changing controls and page/post templates are all given along with the full documentation of the theme.