Across – the – board compilation of the best band WordPress themes as seamless marketing tools for any representative or band of musical industry.
Whether you are a music pioneer with an intention of disseminating your tastes and talents through the digital space or already famous musical celebrity in the pursuit of more dynamic music – friendly environment with unprecedented scale of control over it.
You are in the right place to find the best templates for your musical website to make sure in practice how a strong and reliable basis of the site can affect your trackable results and growing popularity with minimum costs altogether.
What will lead to your enviable progress when running up the winding stairway of the digital world is their niche – specific look and functionality for the provision of mutually beneficial interactivity between the musicians and bands and their fans.
All of the band WordPress themes specified in this article have breathed life to be totally manageable and customer – driven in order to effectively highlight what makes your band, private musical classes, services or musical products distinguished and highly appreciated.
Staggering and deeply worked out, truly inspiring and presentable, Melody is one of the most experienced and time – checked samples of band WordPress themes to get involved in a neatly constructed and vivid atmosphere.
And present all your band members, its history and creation, songs, concerts, upcoming events, gallery with the most motivational images of yours, contact details and much more.
Thanks to the flexibility and intuitiveness of Melody any website admin will be capable of merging with the real character and framework of the theme for extending the borders of its operational space and breaking through all the possible difficulties that although are brought down to minimum, may appear on occasion.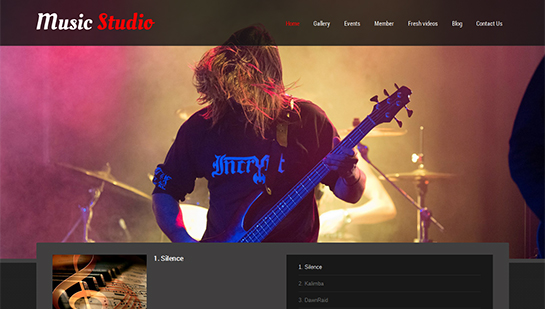 The toolbox of this responsive and e – commerce ready theme includes music album section to be displayed with your song or composition playlists, tour dates section for scheduling your music events and concerts, widget – friendly footer and sidebar areas, etc.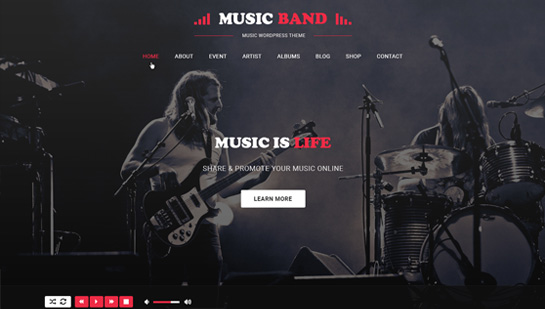 If you are professional singer or musician, you might be looking for a website to showcase your online presence and reach maximum crowd across the globe. You might be looking for a WordPress theme that will help you to create album of your songs, details on groupie gathering, promotion of your new music and more.
However you will need to choose a template carefully to get access to all those features that are required to setup outstanding and functional website.
Some features would be required to make your products sell on the web so that your fans can buy it by doing online transactions. If you go with Music Producer you will be able to create upcoming event section, brand member profiles, concert footage and more.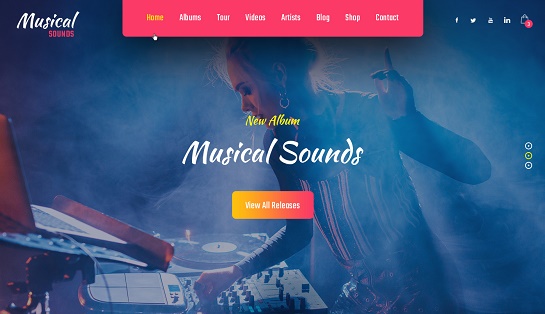 Musical Sounds is a band WordPress themes that has number of page templates including pages, shortcodes, blog, variation layouts, contact us, etc. you can change these menus to events, services, product page, etc.
This template will be very helpful for you because you will be able to showcase your talent, online booking system, online transaction, WooCommerce integration and more.
The template is compatible with major page builders so that you can edit inner pages or main pages very easily. Slider plugin is also compatible to make your header section more attractive. On your own you can change the logos, images, text, gallery images, social media buttons, background images and more.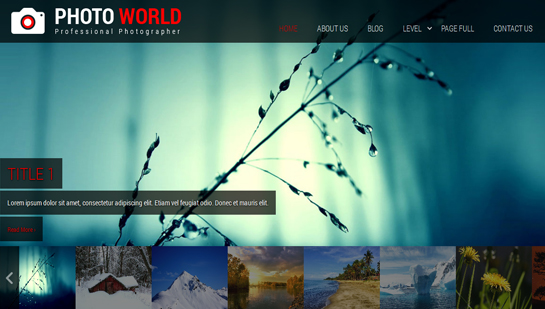 SKT Photo World Pro is all about precision, balance and harmonic fraction for categorization and publication all the target information with effectual perception zones, smoothly combined with the overall eye – catchy atmosphere of the website.
This music artist and band – related website builder is fantastic to beat gigs and concerts in a digital venue populated by thousands of fans from all over the world.
Designed for the most demanded clients and consumers, this top – rated template of SKT production is driven to perfection in all its facets and online exhibitions.
Hence, SKT Photo World Pro is brought to total responsiveness and adaptability across all the modern portable devices and mobiles, renders tons of color and opacity changing controls, social icons and standard pages for more professional and saturated lookout, SEO and SMO – integration.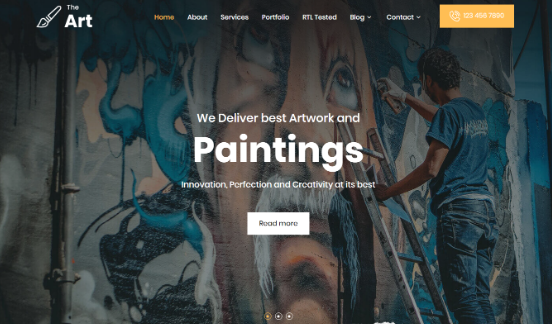 Custom – tailored to satisfy all your requirements and expectations, The Art deems to be another valuable model in the range of band WordPress themes to facilitate all the procedures of theme purchase, installation, activation and further customization and management.
This award – winning and seriously polished template nothing leaves to chance or accident and minutely takes care of every single aspect and detail of the theme, right from its visual and graphical characteristics to totally glassy and peaceful web navigation levels and fast – loading nature.
Embed all your useful information and image – accompanied content into your posts and pages, restyle the existing layout to outline your unique taste, modify its functional basis for guaranteeing a band or artist profile that will be out of competition.
Enable all your followers and fans, clients and customers reach you updates and publications while on the move with their mobiles and tablets.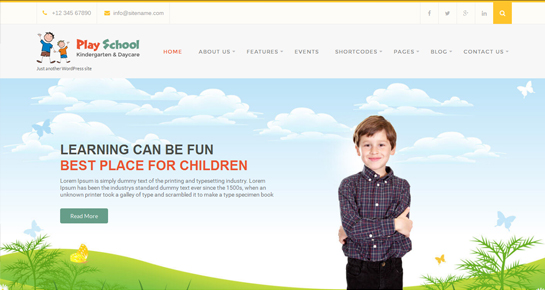 Play School is another class leading ecosystem with all the contemporary standards and norms that can be preferable for any kind of musical and musician presentations in the digital spectrum.
The theme is particularly suitable for music school or private lessons for kids and children based on the skill level of the musician's or the artist's expertise.
By the appliance of this amazingly coded and profoundly launched theme, anyone will have a diversity of channels to serve his lessons and projects online in a well – formatted and clearly laid – out fashion.
Insert all the required instructions and conditions, contact details, use the homepage full – width slider area for giving a quick snapshot of who you are and what kind of results will be delivered with your help.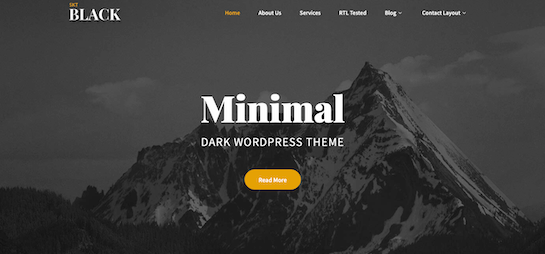 Welcome SKT Black Pro as one of the most required and error – free band WordPress themes with cost – conscious nature. To integrate touches of visual interest powerful and elegant color gamut has been prioritized together with dynamic graphical solutions and a spectacular slider spanning the homepage.
The latter can be armed with any kind of 15 high – resolution images and accompanying texts which will be also informative and memorable for every website visitor.
Based on the modern and clearly arranged HTML 5 and CSS3 language combination, both inner sustainability and visual excellence are guaranteed.
Fully responsive layout will be present no matter what type of low – powered device or mobile is the viewer using for browsing your pages, as well as thorough documentation and top – class support are present with the theme.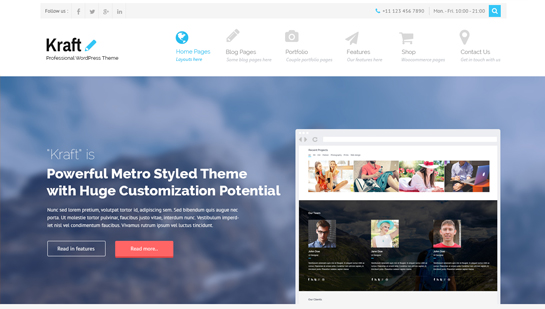 Go live with your songs and best videos and let all your fans enjoy it even from far away with all the proficiency and mastery of Kraft. This band and artist, group and music, musical store and shop – friendly layout comes packaged with a multitude of primary theme singularities and traits which will leave you speechless when practiced.
The theme has been made to convey totally flexible and highly customizable framework specifically adapted to non – techy users to take care of their websites easily with few clicks.
No more stress about extending its borders and integrating a higher level of conversion, since Kraft is utterly user and client – driven, accurately – structured for quick content search and is readily responsive for all the multi-device users.