A splendid assemblage of gaming and arcade WordPress themes is jotted down in this article for arcade games and machine businesses and other entertainment based activity providers, game developers and programmers, video games and other relevant activities online.
Although the pitch of the popularity of arcade video games is in the past, it is still widely popular among thousands of energized young people and not only across the globe. The classic arcade games collections are still in the focus of attention and frequently searched in the virtual domain.
However, with the constant shift and novelties in the digital arena, new streams of video games and other amusement tools have come to the fore with lots of dedicated groups of players of different age, profession and social or national affiliation.
In this relation, let's take at the most convenient and revenue centric arcade WordPress themes any current marketer, commercial agent or game developer can highly benefit from when integrating arcade video games and not only into his website.
All of the arcade WordPress themes you will find below have been tested for their excellence behavior under any conditions and in case of any intervention by the website admin.
Easy to access, always maintained and frequently updated, they always meet the highest standards of the global networking system.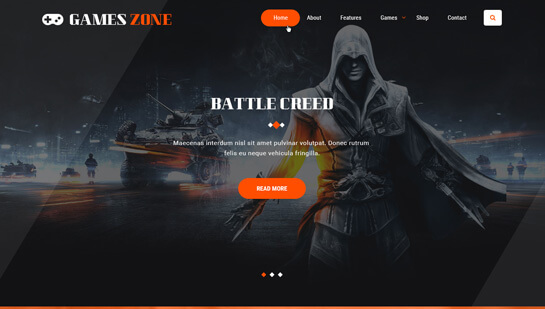 Game Developer can be the shortest path to success in your arcade games industry and will let you accept constant flows of new clients.
As one of the premium quality arcade WordPress themes, this template feels fantastic when it comes to hosting any kind of digital material and products, including, without any exception, classic arcade and more contemporary video and machine games.
Since this industry is specific with emotional elements and venturous spirit, Game Developer has been made to disseminate these kinds of feeling through its energetic look and feel.
As for the other noteworthy advantages of this top class, yet affordable templates, they are boundless. From cross mobile and tablet compatible responsive layout to available blog layouts to boost traffic to page builders compatibility to build pages of any structure and complexity, Game Developer shares it all.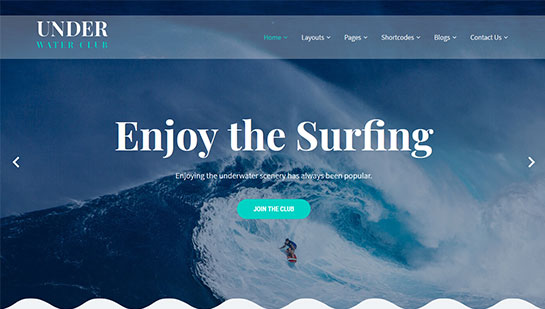 With Underwater Pro come greater opportunities and new functioning horizons for arcade game business marketers and not only. Generally speaking, Underwater Pro is universal and multi purpose template ready to adjust itself to any topic and niche.
Hence, you can take this ready made template and test it on every single website you own. The results will surpass your expectations!
Each and every single customer centric business needs an exceptional template on its site to engage, impress, motivate potential clients and consumers and persuade them to use target products and services.
Underwater Pro is developed with this philosophy in the authors' mind and comes as a blend of eye catchy appearance and advanced operational framework.
If your concern is how to make your website exceptional among other relevant ones, it's up to you to take the initiative in doing it and changing the default look and personality of the theme to match yours.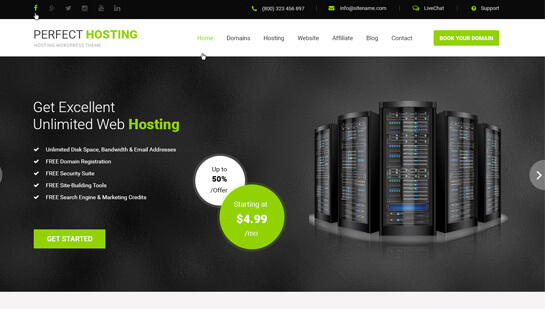 If you are searching for a bit more relevant and specific to your gaming business or industry, SKT Hosting can be the best option for you to consider.
Designed and crafted by the seasoned professionals of the digital world, this template will be handy not only for experienced website admins with technical background, but also for an average user without any coding experience.
Simple and easy to access, SKT Hosting comes with color customization options, customizer based performance to work from behind the scenes and instantly review the results of your work, services and other boxes and areas to enlist your services, sidebar layout variations to select and much more.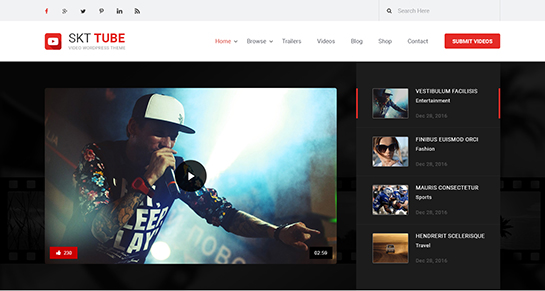 SKT Tube is the next modern and creative, video based and spirited template included in our list of arcade WordPress themes. This template encompasses out of the box elements, controls and management solutions meaning that you are lucky enough to achieve more with less stress, less wasted time and energy.
Your website based on SKT Tube will automatically resize and realign itself to meet any mobile or tablet screen size or resolution, thus enabling the mobile users to enjoy your site's videos and games even while on the move.
A powerful video slider is attached to the homepage for novelties or the most popular arcade video games to amuse your first time website visitors instantly. There are also 32 variations included with the homepage video slider for you to manage.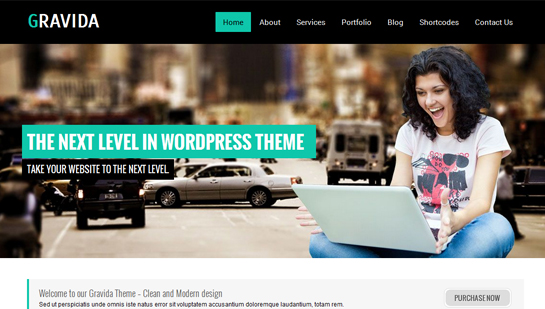 Working with highly productive and visually captivating modern template has never been so easy. Gravida is the template with which failure is not an option!
This high performing and modern looking template will gain lots of eyeballs on your games and gaming materials thanks to its pristine design and graphical shades, as well as pixel perfect visualization of your web content.
Acquiring this web creation tool at a budget friendly price can be the wisest decision you will ever make to market and promote your arcade video games or other entertaining services or products.
The well deployed and accurately structured content zones and parts of the theme will make it possible for your clients to quickly jump into the needed area and find whatever he is looking for.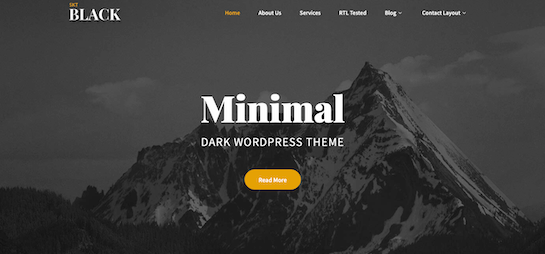 SKT Black Pro is another full fledged template to be the base of your arcade games websites or blog for entertainment.
Choosing the right skeleton to finalize as per the needs of your client base is one of the crucial points in doing well online. SKT Black Pro can be the most valuable investment you can ever make and receive a great return on it.
The awe inspiring and elegant design of the theme is bundled with tons of applicable features and elements among them 5 + page templates, more than 100 shortcodes, icons pack, standard pages integration and much more.