With a special stress on top quality and adaptability in usage, we have put together the most stunning appraiser WordPress themes for all kinds of real estate and movable property appraisal and evaluation services, independent appraisers, mortgage advice agencies and organizations, real estate agencies and brokerage services, asset and financial management experts and other relevant specialists.
Recently, the role of appraisal organizations and agencies has begun to grow as an important element in regulating market relations in all modern states with relatively developed economies.
As for today, there is an endless range of private and independent third-party companies providing an avalanche of services in the fields of assessment and evaluation, cost consulting, investment design, judicial, legal, construction, technical and cost expertise, financial and technical audition, construction audit, etc.
Our appraiser WordPress themes are primarily crafted for all the above-mentioned services and businesses whether operated by individuals or a group of legal advisers and experts.
If you already run a reputation of the appraisal company of the highest category of reliability and quality earned over many years or a startup private appraiser trying to prove that you are capable of solving the most complex and important tasks, these appraiser WordPress themes are for you.
In the first case, your reputation will be transformed into a better-recognized and respected brand in the digital community and among customers. In the second case, any of the suggested appraiser WordPress themes can be a real springboard for you to prove your exclusive vocational talents and expertise to the public at large and make more money from it.
Best Appraiser WordPress Themes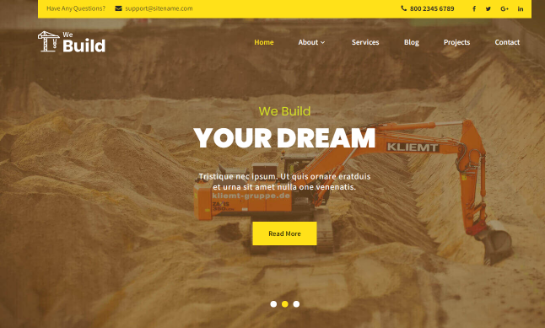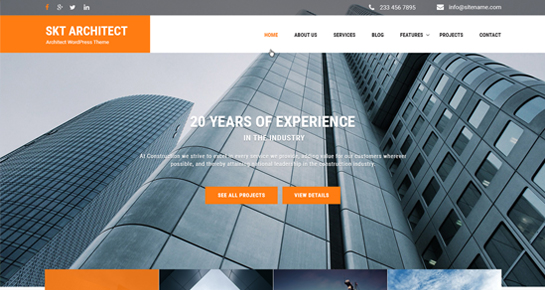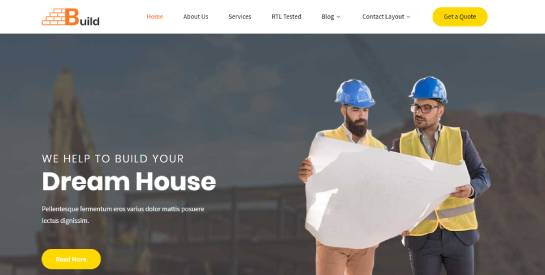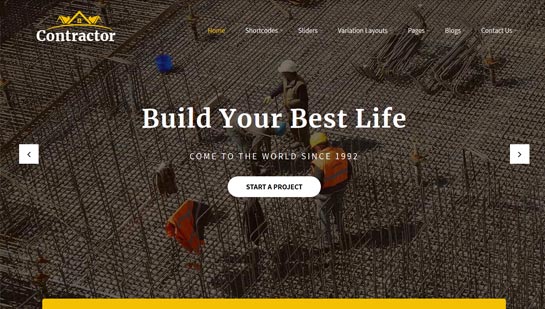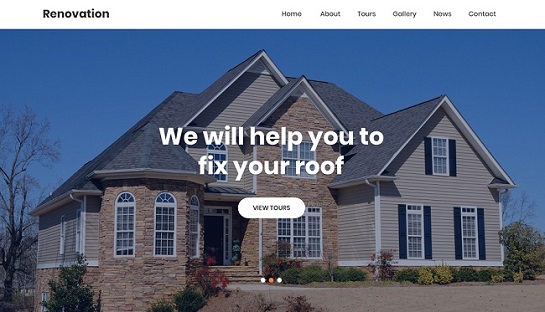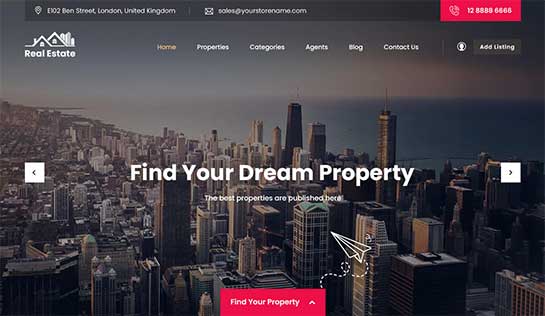 Real Estate is one of the latest real estate appraiser WordPress themes for all kinds of movable and immovable property evaluation and appraisal, sale and rental, brokerage and other services, listings, offers, etc.
Your expert and consulting services, association with major banks and corporations, property listings, and more can be well managed from within the back part of the theme and be presented to your website guests in the most convenient and "searchable" manner.
You can also use shortcodes from the given package for managing your homepage and its styling, content categorization, and segmentation in main parts, as well as footer, header, and sidebar areas all widget-friendly. Page and post layout options for choosing the most appropriate ones, as well as color and image management options are all wrapped up in Real Estate.
vCard has been developed for independent appraisers and private contractors to make appraisal service provision, consultation, property management or assessment, etc.
Becoming the dominant leader in your market and sharing your best works and recommendations, consultation, and contact details with your potential clients with a single personal website solution.
We all know that any client purchase decision starts with search engine results. Therefore, vCard is totally search engine optimized to guarantee your website's presence in favorable search rankings.
Staking out your spot on the website and taking advantage of all the digital strategies will be pretty easy with vCard which comes with no learning curve and without special coding and styling knowledge.
From any kind of financial and legal consulting and appraisal services to other popular ones in the same industry and everything in between can be best hosted by SKT Banking.
Establish yourself or your appraisal center as an expert in your specific field and start accepting more inquiries and answering more questions, scheduling appointments and finally getting more customers with the help of SKT Banking which is responsive and mobile-centric, well coded and accurately designed.
With this creative and wholly customizable layout, you are the one to control your branding online, starting your web color density and style, menu and homepage structure, page and post layouts, typography, and used font subtypes, external plugins, and additional shortcodes.
The next purpose-built template you can find if browsing the modern library of appraiser WordPress themes is called Flat Pro.
Having control over what is shared on your profile, how frequently your appraisal services list is updated, how convenient your site's contact form is for the client and more is the greatest gift this flat design-styled template can grant you with.
People are very susceptive to visual materials on the web domain. Hence, the more you can show with images and slides along with storytelling, the better for your website's overall influence.
With this in the theme developer's mind, Flat Pro has been armed with a nice-looking homepage full-width slider to "economize" on texts and present the best images of your activities or business.
SKT Interior Pro is another highly specialized and world-class brokerage and appraisal template to have an extensive and all-inclusive website meeting and even surpassing your expectations.
This template is a master in generating sleek platforms and smooth navigation levels, cross-mobile checked and adaptive interface, legible content with Google-approved fonts, social media icons, pre-enabled buttons, and more.
In the modern digital landscape, SEO and SMO-friendly coding, commercial-ready platform, translation-ready content and well-managed gallery or portfolio section are among the most essential website tools and features Perfect Broker shares.
You deserve the website you'll love. Exceptiona is one of the practical tools you can consider as a good option to build an exceptionally good and nicely arranged appraiser or accountant, financial, or legal expert website.
We all perfectly know where your prospects go when they want to find relevant services and companies – to search engines like Google, Yahoo, Bing, etc. Exceptional has been built with a clear understanding of this fact and has been powered by all the necessary search engine-friendly coding.
Social media platforms are another option to raise the bar and get connected with more audiences spending their time online. The SMO optimization of the theme enables you to interact and keep constant relations with social interactive audiences across the globe.