For thrill-seekers, planning an adventure tour can be both exciting and nerve-wracking. You want your website to reflect the thrill and excitement of the adventures you offer, but you also want it to be easy to use and navigate.
That's where WordPress comes in. With its user-friendly interface and a plethora of customizable themes, WordPress makes it easy to design a website that perfectly captures the essence of your adventure tours. In this post, we've compiled a list of the 12 best adventure tour WordPress themes to help you get started.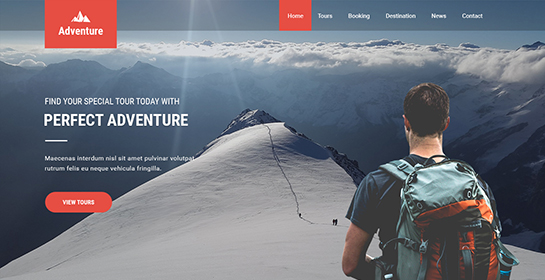 Adventure WordPress theme is available for use if one wants to create a website dedicated to adventure sports, on which one can display all of the sports and the merchandise associated with them.
This adventure camp template can be used for summer programs where a variety of outdoor pursuits such as traveling, climbing, cycling, snowboarding, and ice skating can be experienced.
This website template for adventure is simple to use and modify from the backside, and as a result, any office or authority within the business, even those with limited experience with computers, can easily set up a website using this template.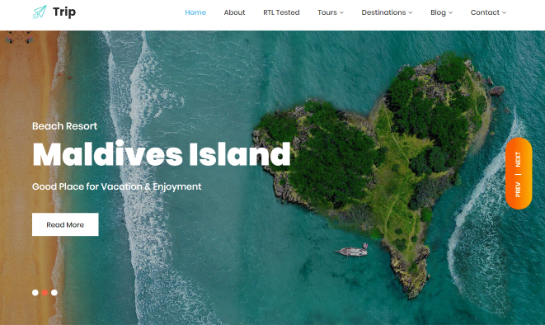 The Trip is a travel-related WordPress theme that was created and developed with trip companies and travel agencies in mind. In addition to this, it can be used by spas, hotels, and other travel-related businesses.
WordPress travel theme for travel and trip organizers, travel agents, and other lodging-related companies. It is compatible with a variety of other gallery extensions, allowing you to add the kind of showcase you want if you so choose.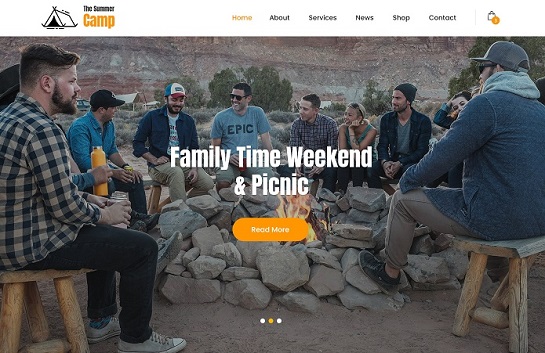 The Summer Camp theme is a comprehensive and aesthetically pleasing camping WordPress theme that can be used to target a variety of camping-related audiences, including travelers, camping organizations, activity sites, and more.
Because it has built-in functionality for booking and registering users, it is also an excellent choice for businesses that provide services such as camping trips, water camps, nature camps, art camps, and the like.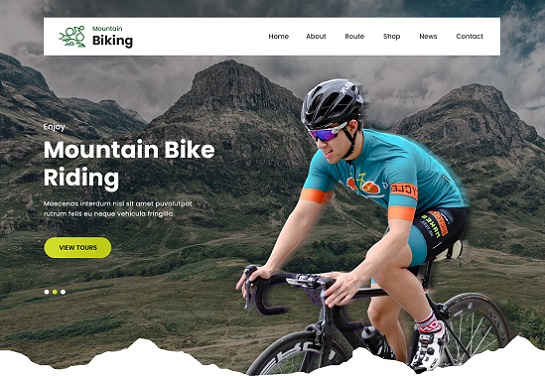 The Mountain bicycling WordPress theme is a highly flexible and uncomplicated mountain bike theme that can be used for adventure trips, outdoor companies, outdoor activities, cars, mountain bicycling, cycle stores, presentations of extreme sports, sports leagues, and similar business segments.
Retina ready, expert support, thorough documentation, configurable header & bottom, well documented, well over 900 Google typeface styles, translation ready, mobile-ready, and more are some of the features of the Mountain Biking theme.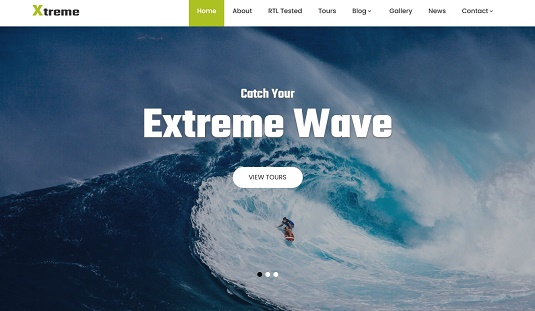 GB Extreme is a WordPress theme focused on extreme sports and other outdoor activities. It was built using SKT Blocks. You are able to construct a site catering to a variety of travel subfields by using the same layout.
The support for additional plugins is included. In a nutshell, this theme is the one that offers the greatest compatibility with the WooCommerce component.
It has distinctive layouts for more than four pages, such as the homepage, the blog page, the portfolio page, the new page, the about us page, the contact page, and other pages.
SKT Extreme Made for all adventure & extreme sports sites Layouts for sports events & adventure locations. There are two paid modules that are included in this package at no additional cost.
They are for websites relating to extreme sports and adventure travel. It is compatible with the most recent versions of WordPress and PHP, as well as any other necessary software.
It is compatible with the most popular platforms, such as Safari, Internet Explorer 10, Chrome, Internet Explorer 11, Firefox, and Edge.
You won't have any trouble developing an engaging and mobile-friendly website for an entertainment park if you use a motif designed specifically for that purpose.
The topic is better suited for businesses that provide services associated with activities such as scuba diving, trekking, marine trip companies, snorkeling, sailing, and so on.
To help you save a significant amount of time, SKT Amusement Park provides you with access to some of the most extensive collections of WordPress plugins and templates available.
This WordPress theme for resorts has been developed to meet the needs of a variety of luxurious resort and hotel proprietors who rent out rooms to travelers and vacationers.
This theme has been quickly incorporated with the maximum screen resolution to ensure that it appears exceptional on a variety of devices including notebooks, desktop computers, tablets, and smartphones.
This WordPress theme is completely functional with all kinds of widgets, including general widgets, commercial widgets, and so on. You will get widgetized sidebars with this adventure tour WordPress themes and it is compatible with the Nextgen portfolio.
Because it is consistent with individual icons, loading times for social icons are reduced, and more than two thousand icons have already been incorporated.
The SKT Beach Pro WordPress Theme is designed for use in the beach and resort industries, as well as vacation and tour companies, travel agencies, and other multifunctional businesses.
This theme comes with a number of features, any one of which should be sufficient to produce an attractive website suitable for use in any field.
It is appropriate for beach, vacation, excursion, tour, and travel agency websites, as well as other kinds of websites, and it is functional with shortcodes component for several other shortcodes for simple content creation.
You'll find more than 580 socializing symbols in this section. In addition to this, it is compatible with a shortcodes component that comes pre-packaged with one hundred shortcodes.
This blue WordPress theme is very easy to use and was developed in a professional manner; it is suitable for use in the creation of websites relating to activities such as scuba diving, ocean exploration, snorkeling, surfing, and other water sports.
This adventure tour WordPress themes is compatible with the most recent release of WordPress as well as the most recent version of the application that goes along with it.
In the portion of the homepage devoted to highlighting your services, you may, for the convenience of site visitors, also include a call-to-action option that allows them to select the most appropriate services. This is a modern, flexible and customizable WordPress theme.
This WordPress theme for boat rentals has been tested in a variety of browsers. Because of this, the content of your website can be viewed without difficulty in any browser.
It is not difficult at all to become familiar with the subject matter of boat rentals. The ease of use is a primary consideration in the creation of this product. Your website has a lot of integrated shortcodes because you wanted it to be as functional as possible.
Even you can incorporate several more shortcodes with the help of shortcodes plugins which work well with this theme. You have the option of using complete layout or limited layout when designing the website for your watercraft or sailboat. Both of these are intended to give your website an appearance that is more up to date.
Golf clubs and resorts all over the world have a responsibility to provide luxurious, expansive, and extensive services at their golf resorts so that wealthy people can vacation there. It is at this point that SKT Golf enters the equation.
The aesthetics are simple, and the writing is up to date with HTML5 and CSS3. The structure of the blog that will be put up for the property has been supplied independently.
This free golf WordPress theme includes location and social symbols that are presented in a pleasant manner, and the premium edition includes additional social icons created with typeface amazing icons. Here you can check the pause time and animation selections that are offered in the pro version.