The best WordPress Instagram plugins are in the focus of our interest to bring much – demanded Instagram functionality to any WordPress – based website.
Instagram in the modern digital marketing has long become one of the most powerful tools integrated into many different aspects of online profiles and campaigns.
Frequently used by millions of people across the globe, this social media platform can be one of the channels to leverage the true power of social media and bring lots of advantages to your website or blog.
From increased awareness to boosted traffic, from more daily visits to more interactive and social – savvy performance, benefits coming along providing Instagram presence in your website are endless.
Therefore, a myriad of businesses spare no efforts to jump into the bandwagons of Instagram and other top – ranked platforms and unite them with their websites.
Hence if you want to keep up with the latest trends and make your website Instagram – friendly to share your Instagram feed with your website, display the latest Instagram posts, photos, etc., our collection of WordPress Instagram plugins presented below can help you find the best way.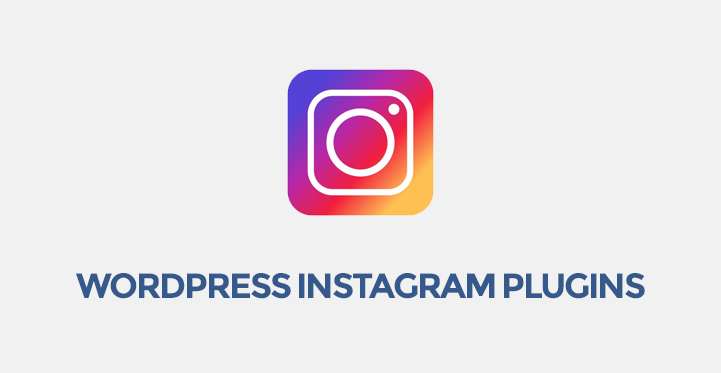 All of them are tested for their error – free functionality of any website of WordPress production and work impeccably together to bring more tangible results and deliverables.
1. Smash Balloon Social Photo Feed:

Of all the Instagram – related plugins and widgets available in the WordPress library as for now, Instagram Feed is in the top positions so far with its 5 star rank and thousands of installs.
It is one of the most affordable and flexible tools one can master fully when it comes to displaying Instagram feeds from different Instagram accounts. With pretty easy installation and activation process, this plugin is totally responsive and controllable with lots of features for you to tackle in.
You are authorized to choose whether to showcase photos from different accounts in the same feed or insert them into separate ones. Wonderfully mobile – friendly framework of the plugin responds to any mobile or device screen size for the unbeatable look and feel.
With this product you are the one to decide and customize number of photos and columns, width and height, image size, change the background color and undertake other customization procedures.
10Web Social Photo Feed is the next simple yet powerful, clear coded and minutely worked – out product among WordPress Instagram plugins to directly import the latest Istagram photos into your website and display it in your website.
No API management or configuration is needed from you to tweak with this intuitive and lightweight layout. You can also avoid from complicated login procedures and sign in via oAuth and organize everything with your username.
With this template you are the only designer of your online presence, since it is up to you to decorate and design the plugin to match your website's look and vision.
In case you are looking for the simplest and user – optimized way to display Instagram user or hashtag feeds on your website, you are in the right place. Here is Instagram Feed WD authored by Webdorado to identify your profile, brand or company through the power of Instagram.
Displaying feeds from Instagram account can be the best source of extra traffic coming to your profile and thus boosting social engagement of it. Additionally, the Pro version of this wonderful plugin provides additional controls over how to showcase feeds.
Thus you are capable of combining feeds from multiple accounts or hashtags or mix those two and generate totally new feed. This plugin is readily responsive and cross – mobile compliant, as well as search engine – optimized, resulting in additional flows of incomes in the face of new website visitors and social follower.
4. Spotlight Social Media Feeds:

Sharing Instagram image – based content with your WordPress – based website has never been so easy and joyful. As another valuable pattern in our collection of WordPress Istagram plugins, Alpine Photo Tile for Instagram does a good job for integrating your Instagram photos into your website and does it in the most intelligent fashion.
The basic features and elements celebrated by this top – quality plugin are as follows: possibility to showcase photos in sidebar, as well as posts and pages, availability to customize and add your own style and touches, lightbox slideshows options, etc.
The highly configurable functionality of Alpine Photo Tile for Instagram enbles you to easily add users, as well as manipulate it with shortcode and widget options without any difficulty.
Get the Instagram party started in your website supported by the plugin called Simply Instagram. Make your website more socialized and integrate your Instagram photos through shortcode into post or page or by means of widget.
This simple and optimal plugin is particularly suitable for photo bloggers, photographers and artists to demonstrate their high – quality images, photos and portfolio owners while functioning in Instagram frontline.
While using prettyPhoto and Masonry, Simply Instagram is armed with useful features, among them admin – optimized dashboard with intuitive settings and controls, shortcode generator, autoplay slideshow usage, custom images display, as well as the possibility for your potential clients and future visitors to instantly follow you.
6. Instagram Slider Widget:

The last product reasonably included in our list of optimized and battle – ready WordPress Instagram plugins comes launched as Instagram Slider Widget.
This responsive and highly comprehensive, compact and feature – packed plugin implements its work at the highest level and wins the user's positive experience all the time. This resilient and admin – friendly slider widget is ready to display 12 latest images from Instagram or 18 images from a hashtag.
The working philosophy includes importing relevant Instagram patterns as WordPress attachments and comes to display images in slider or thumbnails.
This widget also provides you with multiple customization options to sort images in a random format, according to popularity, date, etc and does not require any API configuration or key along the way.