This article will walk you through the best WordPress visual content tools to make your website or blog appearance more attractive and results driven.
In all probability, you often heard about the importance of visual content. This term appears at every step, and the work in the digital platform without the use of images and other visual content is literally impossible.
Visual content is any visual information that accompanies the text: images, photos, videos, logos, diagrams, drawings and more. Basically, they structure information while combining emotional and information components. They also promote to the rapid digestion and consumption of the information.
All in all, settling for text only content is no relevant at all, no matter how hard you are sweating on writing an exceptionally good content.
Moreover, according to statistics, 80% of website users are more likely to read the text containing interesting and useful images than a text without any accompanying visual content.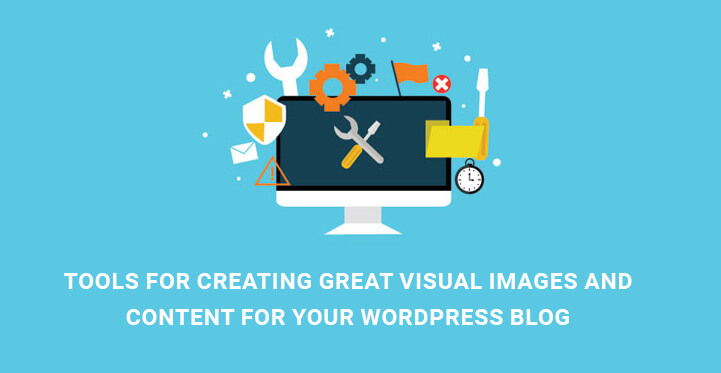 Additionally, people remember only 10% of what they hear and 64% of what they see. As for the content with relevant images, it gets 94% more views in the digital arena than the one with no relevant images or without it.
Hence, taking care of the visual component of your WordPress based website or blog is a must, since today images and other visual content are used not only for the sake of beauty, but also as a means of transferring information to the right audience.
In this article you will find some of the useful tips going under WordPress visual content tools which will help you get a maximum profit from your website visual profusion.
Although WordPress itself provides you with an intuitive platform to create and add visual content to your site, you'll probably need a more extensive working environment to make your content eye catchy and attention grabbing.
NextGen Gallery is a sure fire way to create a great visual content and let it dazzle across your profile. It is one of the most popular WordPress visual content tools that have been downloaded by thousands of users.
This plugin is easy in usage, uploading images and managing galleries to boost the visual influence of your site.
All the galleries are managed from the same point in your WordPress console so that you can download a series of image all at once and edit them separately or together.
It's a really important factor since you are going to save a ton of time while enriching your website with new visual touches. Moreover, you will be able to add, delete, rotate, swap and resize not only images, but also their thumbnails.
TinyMCE Advanced is a much demanded visual editor among WordPress visual content tools, which is used in many web applications, including also WordPress. You can install it without ever leaving your WP admin panel. Just use the search function in the Plugins, Add New One.
By default, the Visual Editor in WordPress contains only the most required elements and functions, but with the help of TinyMCE Advanced it can be easily extended.
Once the plugin is properly installed and activated, you can go to Settings, TinyMCE Advanced and drag the buttons that you need in the visual editor.
Also, you will be able to change the layout of existing buttons or completely hide them. With this plugin, you can also manage background color, font family and font size, create and edit tables, etc.
Elementor Website Builder is one more reliable plugin included in the collection of best WordPress visual content tools ready to take the functionality of of its to infinity.
It is developed to grant you with a completely intuitive and easy to use framework to create an awe inspiring visualization of your site or blog.
Just like the above discussed plugin, this only also provides you with additional buttons to take your visual content to a near perfection level. What is more exciting with Elementor Website Builder is that it does not require any HTML or CSS knowledge to master the plugin fully.
Arrange and rearrange buttons the way you want and easily exercise them to reach all your visual centric goals. Add your images, photos, media and videos to your blog content to make it more memorable for the audience.
Photo Gallery by WD is another feature packed and effective WP image tool responsible for the creation of responsive image and photo galleries within your WordPress environment.
This wonderful image and gallery management tool is available for free so that you can create and display mobile and device optimized visual content with a few simple steps.
Further, you can make use of the available add ons. Among them you can find Ecommerce Add on to distribute and sell your visual content online. Facebook Integration Add on will let you display Facebook images and videos if you are using the Pro version of this plugin.
Finally, Export/Import Add on will enable you to organize the export and import of images, galleries and albums from one WP site to another.
With this plugin, you will find maximum number of features without paying a single penny. The free version of it offers great gallery views, among them Gallery carousel, Thumbnail Gallery, Facebook Gallery, Instagram Gallery and more.
Live Composer is a drag and drop page builder to help you shape your website visual appearance easily. This open source and cost free plugin can be the wisest choice whenever you want to play with the overall design and structure of your WP based website.
It is packed with more than 40 content modules to compose any page in a matter of minutes and without additional costs. Always updated and professionally supported, this plugin is quick in performance and optimized for any usage, so that even the non techy users are welcome to use it.