Almost Every business uses WordPress to enhance its eCommerce profits. But, the difficulty that every business face is accepting the payment methods. No one user has a single payment method.
Most customers used PayPal and some digital payment methods such as ad Paytm, UPI and more. When you are dealing with domestic clients, the payment issues is not that much as dealing with international clients.
So, what if your customer only has a PayPal Account? Well, WordPress makes easier for business to accept the PayPal methods easily. You can set the PayPal Shopping cart now on WordPress. Want to learn how? Stay connected with us.
With Configure WordPress Simple PayPal you will get the "Add to Cart" button for your products. This simply allows your site to turn to the biggest eCommerce platform via selling directly from the WordPress site.
Moreover, this shopping cart allows your user to see items where he can add and remove the items, just like a normal shopping cart on Amazon.
Making money online is one successful method to get big profits in a short time. But all you need to sell the best quality that probably the first concern for your user. Selling the best product via WordPress is a simple and 100% profit generative scheme.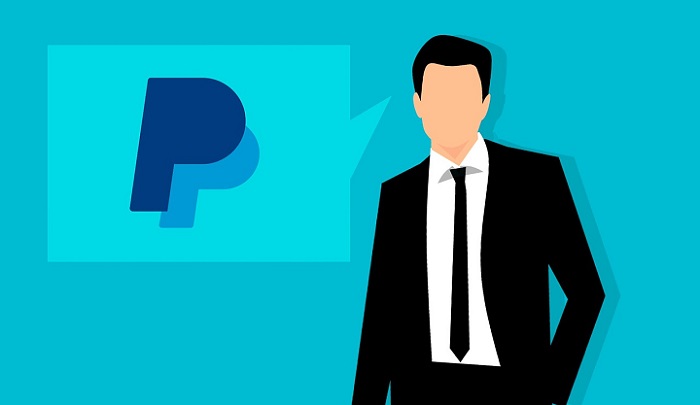 Complete Guide on Configure WordPress Simple PayPal Plugin
Installing & Configure WordPress Simple PayPal
First, you need to make sure you have an active PayPal account. Then you can move to the next step and that's Configure WordPress Simple PayPal. In case you have no PayPal account then you need to create it first.
This will take a few days to do the complete process. It will ask you about bank details and personal information to verify your account. Once the entire process completed you can move to the next step.
Simple PayPal Shopping cart is a free tool available on WordPress. This tool comes with great features that make your selling experience much better than your thinking.
Steps o Follow:
1. Go to WordPress Dashboard and click on Plugin Area.
2. Click on Add New and search for the Simple PayPal Shopping cart Plugin.
3. Once you will find, click in the install button and then click on the active button. (Installation take few minutes)
Set up & Configure WordPress Simple PayPal
Once you have activated the Shopping cart plugin, now you can customize the platform. To do this, follow the given steps:
1. Go to configurations and click on WP shopping Cart.
2. Here, you need to fill your PayPal information.
3. You can also customize here how you want your site performs such as adding features like return policy, Shipping policy, Product pages, product reviews and more.
4. After done with all required changes you can click on the save changes button and then update.
If your site is all about Shopping, then you need to add a product page, right? So, all you need to do the following.
First, you need to read out some facts regarding shortcodes, and that's easy to learn. You can even learn about shortcodes under WP shopping Cart settings from Guide panel.
Now, we need to create a product page.
So, first, go to the WordPress dashboard then click on pages. After that click on Add new page option. Fill out complete details regarding your product such as its features and price. You can even add images of the product for better clarification.
Make sure you have not missed the two important notes i.e product name and price. You need to use a shortcode here for the price as a given example.

[Wp_cart_button name="Product" Price=:49.99"]

Note- ensure you have adjusted the product name and price according to your selling scheme.
Once you are Okay with things you can save and publish the product.
PayPal Widget- how to add?
Widgets are small but effective tools that you can use by placing it into content blocks. These are best to engage more audience with your website and product's features. Now you are all set to sell and earn profits. But as an expert, you have to check all the details again. In case you find any mistake, you can go to edit option and then save changes.
With this Configure WordPress Simple PayPal widget sidebar, you can see your customers inside. This will let you know about how many items customers have added to the cart.
Steps you need to follow to set widget in the sidebar
– Step to appearance section and choose widgets.
– Drag and drop the Shopping cart widget to the sidebar.
– Then save the changes and you are all set to sell products.
Whenever your customer moves into the site and adds his favorites into the cart, you can see everything.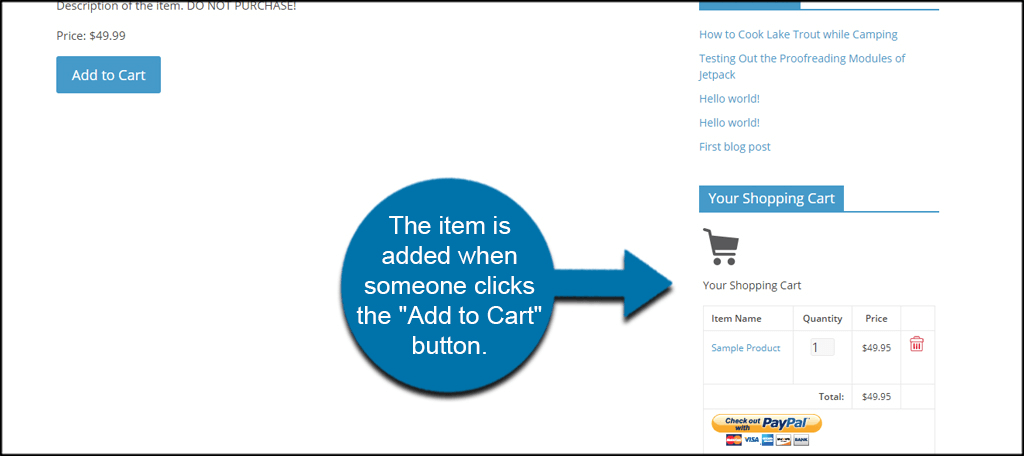 Top Benefits of Adding & Configure WordPress Simple PayPal Plugin
– Easy to use and create engaging pages.
– The numbers of features are available to make the plugin more light and engaging.
– You can get access to sell the products from your site.
– You can sell any type of media file from your site.
– Save and collect the special instructions from the PayPal account
– You can maximize your sales via adding and crating multiple coupons to your site.
– Able to create a discount coupon with an expiry date for getting more customers.
– This plugin will work great and ease to a responsive site
– Easy to use and translate into multiple languages that better UX.
Wrapping-Up
After configuring the WordPress Simple PayPal Plugin, you can easily make money online with fewer efforts. And when it comes to PayPal it is one the best and worldwide trusted money methods for an eCommerce platform.
Not only for a shopping site, but it is also best for freelancers, online job workers to get safe and secure payment. PayPal is also the easiest method to sell and refund the users without trouble. So, get started with WordPress Simple PayPal Plugin today and make your website profitable for you.