The following are some of the best coming soon WordPress plugins.
There are two scenarios where coming soon page is a must.
The first scenario where it is indispensable is when you are renovating your site or when the site is down temporarily for maintenance.
It is better to show a coming soon or under construction page as the homepage so that the audience understand the reason why the site is not opening.
The second scenario is when you want to hype your brand new website or you are opening a second new website and people already know about it and you want them to sign up beforehand.
These coming soon WordPress plugins have amazing features that will keep the visitors engaged till the website is launched.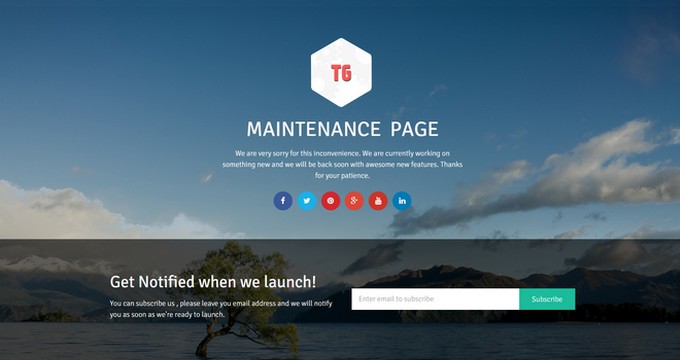 1. Coming Soon Page & Maintenance Mode by SeedProd
It is the most downloaded and one of the best coming soon WordPress plugins. It works with all the WordPress themes.
It is fully responsive and you can easily customize the look and feel. If you know coding, you can also apply CSS and stuff.
It is translation ready and has compatibility for BuddyPress. It also has a premium version which is mobile-responsive and has maintenance mode.
You can embed video and offer incentives for sign up which is why it can be integrated with email marketing tools.
2. Minimal Coming Soon & Maintenance Mode
This is one of the easiest coming soon WordPress plugins on the list with minimal design which also makes it the fastest loading page.
There are various elements that you can put on the page like sign up box, videos, and other UI elements.
It is very easy to customize and integrated with cache plugins.
It is translation ready and mobile-friendly. There are hundreds of fonts and icons available.
3. Coming soon, Maintenance mode and Under construction
This plugin is available in free as well as in premium version.
The free version has all the basic features like it is fully responsive, highly customizable, ability to put images, videos, icons and changing fonts.
You can also integrate social media pages and it is SEO-friendly.
The premium version comes with background slider and video, elegant countdown, awesome animations, borders, colors and various such eye-catching elements that will make your business or brand looks stunning to the new visitors.
It is a relatively new plugin for coming soon pages but it is increasingly becoming popular. It also has two versions – free and elite which is premium.
The free version will meet your basic needs well like professional look, customization, responsive, mobile-friendly, SEO-friendly, countdown, email marketing tools integration, and social media integration.
But if you are ready to make a great impact, you have to opt for the premium version where you will get full screen video which is very trendy, Google fonts and effects, awesome countdown, bonus backgrounds and much more.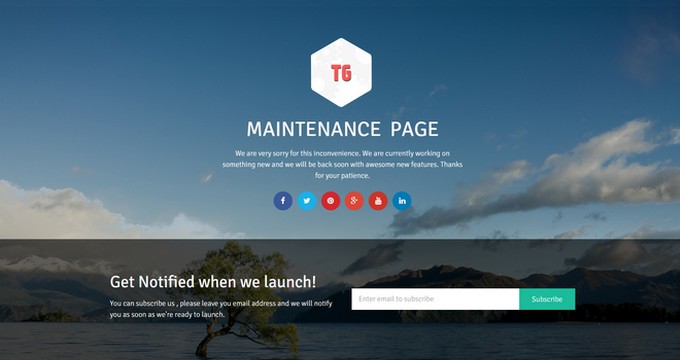 It is one of the simplest coming soon WordPress plugins with responsive look, retina ready design, bootstrap ready, and has CSS animations.
There are unlimited colors to choose from, social media integration, live preview option, cross browser support and multilingual support.
You can also upgrade to the pro version where you will get sample about us, contact us, team, design templates, Google map integration, countdown timer, YouTube video in the background, slideshow, and much more.
This is one of the coolest coming soon WordPress plugins with multiple templates to choose from.
You can create coming soon page, under construction page and maintenance page as per your requirements.
It has drag and drop builder and everything is customizable easily. You can integrate Google Analytics and it has translation support.
7. Coming soon & Under Construction Maintenance page
This is among the newest coming soon WordPress plugins list.
You can have background slider with it whereas you would have to pay for the same feature in other plugins.
You can have overlay pattern, change opacity, add animated text and countdown timer as well as subscription form.
In short, you are getting several premium features for free and that is because it is free now and trying to get popular.
You can turn on and off different sections and change color to add variety.
8. Coming Soon – Under Construction
This is one of the popular coming soon WordPress plugins that have free and premium version.
With the free version, you will the essential features like some templates, social connectivity, several options in the backend, mobile-friendly design and other customization options.
With the pro version, you can get some exclusive eye-catching design templates, email subsection and marketing tools integration, translation support, background video and slideshow integration, progress bar and cross browser support.
This is a popular coming soon free plugin with fully customizable templates that are extremely eye-catching.
There are all the required options available for creating coming soon and maintenance page.
When the maintenance page is up, you will get the option to the search engines. You will also have a secret way to show the site to certain registered users.
There are seven awesome templates to be precise.
It is fully supportive on all devices and browsers.
You can show the location of your business with Google Map and add YouTube videos in the background.
Furthermore, there are multiple animations and handy options to enhance user experience.
10. Coming Soon Page & Maintenance Mode
The last but not the least, this plugin has good ratings and plethora of features in its free and premium version.
You can create some of the best coming soon pages that you see on premium websites that promote branding.
It is SEO-friendly and mobile-friendly and all the possible features are available to make your website launch successful.
Definitely, keep it in your list of coming soon WordPress plugins to try out.
It is essential to have coming soon page when you are starting your new website so that people can know about it beforehand and you can start your promotion and have a grand opening.
Do choose the best one among the listed coming soon WordPress plugins and focus on branding and not pissing the new visitors when your site is down temporarily.
One of the things that irk most prospective customers online is to head over to a webpage and come across a blank webpage. It stands to reason that most people would get irked by the fact that the owner of the website could not even bother to put out a message regarding the status of his website.
This is exactly the reason why you would want to make sure that your website is up and running and in case of a downed page or maintenance being carried out, that it displays the right error message. Check out some of our "coming soon WordPress plugins for maintenance", and with these plugins being installed, your website should feature the right error message automatically.
So you may want to choose from one of our 'coming soon WordPress plugins for maintenance' and install the same at the earliest. Now, that you have selected the theme for your website and made sure that you have installed the right plugin, all that's left is for you to focus on your marketing.
Here are a few reasons as to why you should make sure that your website features the correct error message and why it can even help you gain more in terms of your ranking.
Information: Online users suffer from a short attention span and conversely are more irked when even one second of their valuable time is wasted. That's why it is important to make sure that you inform your customers ahead if a new website is still under construction, or if the page is down for maintenance or for some other reason altogether. Users would appreciate any advance information and naturally, you may want to make sure that your users know why a particular page or the whole website is down and with these plugins, you should be able to do just that.
User experience: Having the right error message posted across your web page can help enhance user experience and this in turn can actually help boost your rankings. It should be pointed out that just posting the error message on your website does not translate to an automatic jump in rankings but that you would have to have a dedicated audience base and their reaction to the error message can help change your ranking for the better.
Sign up: Having an under construction message weeks before the actual website is up is a golden opportunity for you as you can use it to run a mini sign up campaign. Instead of waiting until your website is out, you can message your audience base regarding the upcoming website, list out an offer that they can access provided they sign up at your new site with the "under construction" page. You can link a sign up or a registration page set up for these new users and soon as the new website is up, you can let them all know regarding the same.
These are some of the reasons as to why it pays to have the right error message listed on your website.