Presenting the best WordPress portfolio plugins for photography websites
WordPress as an open source and self – hosted content management system is successfully used by thousands of people all around the globe for photography and portfolio presentation purposes.
As the website functionality and the visual appeal are of primary importance for them, the WordPress sorts out this issues in the most cases.
However, as designers, photographers and other portfolio owners deal with a large amount of professional and high – quality image content, the website loading speed and performance capacity may be negatively affected to some extent, leading to the website visitor insufficient user experience.
Anyway, the good news is that this concern can be usefully settled with the help of a wide range of highly customizable and user – friendly WordPress portfolio plugins, which come with tons of image optimization options.
So that their high resolution and exceptional visualization will remain untouched, at the same time contributing to the web page speed and fast loading.
Taking into consideration the advantages those plugins may bring forward, we have picked out the best WordPress portfolio plugins with a powerful relevant options and controls to provide the stunning look and feel of the website images and the overall portfolio content.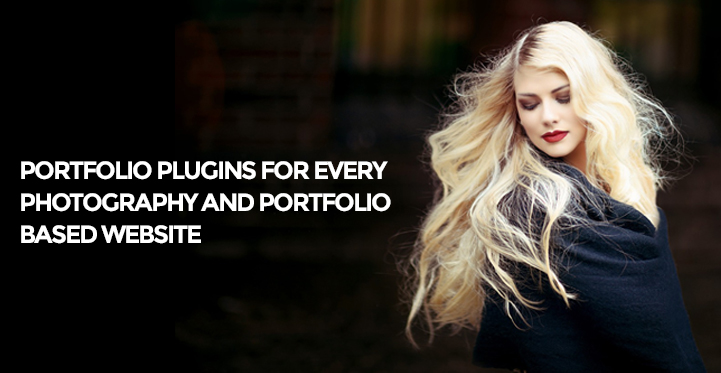 Our list of the best gallery – optimized solutions, which are totally compatible with any WordPress powered websites and blogs deservedly opens highly popular NextGen Gallery plugin.
This product is available in free and pro and plus versions, however, all of them come integrated with extensively intuitive interface and totally responsive layout, thus being optimized for mobile and tablet usage.
This practical system of image and photo management and control will grant you with unlimited possibilities to add image content to a gallery, create albums, arrange group galleries into albums, add and delete images.
Import meta data for organizing and sorting images, edit thumbnails for better visual appearance, compact and extended album styles in the free version, and much more options loading with the premium ones.
Gallery and WordPress portfolio plugin authored by Webdorado is the next power – packed and feature – rich photography – centered WordPress template to function flawlessly on any photography, art, designer, freelancer or any other portfolio based online platforms.
The main functional characteristic features of Gallery plugin are its very easy to use interface and responsive design, thanks to which the website owner is able to upload, manage, change and modify his photography content accordingly.
And further, images are ready to adapt themselves to any mobile or device screen sizes and be aesthetically stunning in all cases.
With the help of this dynamically crafted plugin available in free and premium versions, you will also be able to add gallery to the web pages and posts, browse images and set their thumbnails and even add watermarks to all your images.
As the slider is one of the central tools any gallery and image – oriented website can practice for showcasing the most efficient content, Master Slider can be an ideal selection in this relation for every relevant web presentation.
This photographer WordPress plugin will generate extremely accurate and responsive slider to your page, ensuring your image content smooth and exceptional look and feel irrespective of the PC, mobile, smartphone, tablet or other technological innovation.
This drag and drop slider creation tool is accompanied also with more than six slider transition tools, which are totally controllable, smooth and sleek navigation both in vertical and horizontal directions and many other useful and practical options.
The next extensively intuitive and adaptive WordPress supported slider plugin, which can be acquired and installed on any photography website or blog is Meta Slider.
This tool is widely known and appreciated for its user and developer – friendly interface and admin panel, lots of controllable features and elements coming along this smart and resourceful plugin to choose from.
Including 4 types of sliders with their respective transition controls: Flex Slider 2, Nivo Slider, Responsive Slides and Coin Slider; all of them available in full – width, image cropping function, built on Developer API and SEO optimization, and all this is accessible with the free Meta Slider, yet there is also its Pro variant with additional functionality and potential.
If you are looking for cutting edge performance, perfect compatibility with the website and image – centered functional approach on the one hand, and simplicity, accurateness and total customizability on the other hand, look no further than WordPress Portfolio Plugins.
This freemium WordPress portfolio plugin appears loaded with entirely responsive and cross mobile compatible design, the options to add galleries and lightbox to the website page or post.
Upload images and insert them into the portfolio, add descriptions and titled to the images, as well as exercise one of the available 7 views to match the overall design perception of your gallery – optimized website.
With the presence of Envira Gallery Lite you will have extensively developed and technologically advanced gallery and image optimization and management processes centered on the specific nuances and customization tool set any photographer or designer will need to run in his workflow.
This plugin will grant the user with the easiest and stylish way to practice in order to add pretty responsive images very quickly, which will look good on all the devices and mobiles.
One of the most exciting qualities of this WordPress product is its fast and smooth performance, allowing you to realize drag and drop function for the gallery creation just in seconds. You can also upgrade from Lite to Pro version and enjoy more perspectives available.

Last, but not least is Foo Gallery guaranteeing a professional level of quality of every single image appearing on your relevant website.
This awesomely set up and developed, exceptionally functioning and highly adaptive image and photo content operation system will anticipate all the needs in order to overcome photo related difficulties.
The plugin can be praised for its light and easy running, letting the admin undertake all the necessary customization alternatives freely and with ease.
Along with image galleries, beautifully arranged video galleries may also be present, inbuilt album extensions can be activated in few seconds, drag and drop function can be exercised for image and gallery arrangement and many other actions can be taken within the scope of Foo Gallery.