These best search plugins for WordPress are lightweight and they will not affect your website's performance.
Most of the website owners ignore adding a search form on their website because they think nobody will search anything and it is useless to have it for a handful of people.
But they do not know that having a search form is essential from SEO perspective.
Moreover, adding a search form is a matter of few seconds as we have listed below the best search plugins for WordPress.
On the other hand, it will make your website user-friendly and increase engagement and page views.
Best Search plugins for WordPress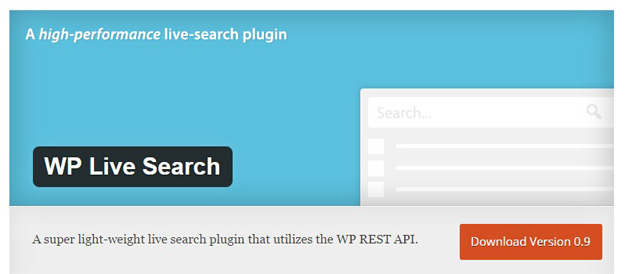 Ivory search is an enhanced WordPress search plugins. With the advanced feature, you will be able to create custom made search forms. Some advancement is done to the default WordPress search forms.
Limitless search forms can be created. You can display the custom search form on navigation, footer, post, pages, menus, widgets or anywhere. Full permission to use shortcodes.
With the search form, you will be able to search for WooCommerce products, files, attachments, and images. Ivory Search supports a 3.9 WordPress version and higher. And 5.2.4 PHP version and higher are supported. The error page or a record of all posts will be shown for empty search queries.
Advanced Woo Search is one of the best WordPress search plugins. It is a live search plugin specially used for enhancing WooCommerce experience. While typing some words on the search form, the result will get appeared.
You will be able to search all product of WooCommerce. Each searches will be shown with the product image. And each search will have a product price. Plurals are supported with this search form.
Plus support is given for Google Analytics. Multilingual functionality is compatible because Advanced Woo Search is compatible with WPML, qTranslate, WooCommerce multilingual and Polylang plugin. The searched are done with AND and OR search logic.
This is one of the best search plugins for WordPress that has received over one lakh installs. The overall ratings and reviews are extremely positive. It offers a lot of features and configuration options. The search will be far better than the traditional search form that comes with the theme.
This plugin is available free as well as premium which has advanced features. The search results are sorted according to relevance and it does fuzzy matching. It can also scan through documents, comments, tags, and custom fields.
It is a fully responsive live search plugin made in Ajax and it comes with multiple filters and options to refine the search result as per your requirement. Google autocomplete and keyword suggestions are included for the betterment of user experience.
It has shuttle animations which keep the users engaged and the search result is better, efficient, and useful. It comes with 8 built-in templates and one can also do image search. Most importantly, you can integrate Google Analytics. It is definitely one of the best search plugins for WordPress that you must consider.
This is one of the advanced and best search plugins for WordPress. It has multilingual support and compatible with WooCommerce themes as well. If you have an eCommerce site, you should definitely go for it for enhancing user experience and making the searching activities smooth.
There are many options in the backend to make it the way you want to. You can control the number of results shown on one page, exclude something from search listing and get notified for negative search results.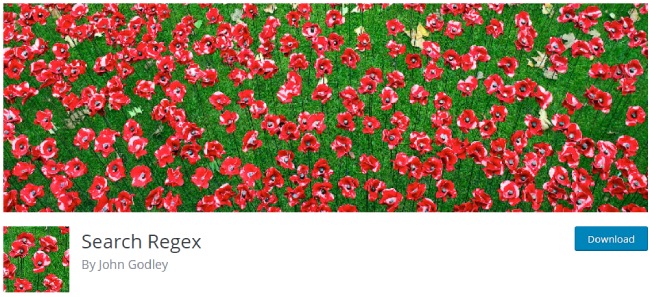 This is an Search Regex plugin with custom post type that lets the users auto search suggestions. It is a highly customizable plugin and it is AJAX based. It is superfast, supports cross browsers, multiple customization options in the backend, filters and sort criteria, different layouts and much more.
For the convenience of the developers, its widget, shortcodes other configuration details are available. It is translation ready.
Search meter is among the best search plugins for WordPress that not only provides the best search form but also records whether the users are finding what they are looking for.
It shows the admin what people are searching for and accordingly, one can make articles for most search topics that are not available on the website. It is rather a statistics collection plugin which is highly important for website shaving high search volume.
It is one of the best search plugins for WordPress as it lets you search every component and list the search result in different categories. Starting from page, tag, category to comment, excerpt, to attachment and custom post types, it gives the users the ability to search through everything as per convenience.
It is translation ready and it has an inbuilt cache mechanism to procedure exact match search results faster. You can ban certain words from searching so that such offensive words do not get crawled.
You should consider replacing your default search form available with your theme because it is a more powerful and yields relevant result. You can select what you want your search process to go through to get you the result. It also displays a search heat map and the integration is seamless.
You can list the popular searches and do customizations with options available in the backend as well as with coding and certain shortcodes. It works perfectly with cache plugins if you have them installed on your website. This will yield a faster result for searches that have been performed earlier.
This is one of the most dynamic and best search plugins for WordPress that improves the search result in real time. You can search by type or label and the search query will be highlighted in the search result. It is based on AJAX and hence, it is superfast and it lets you group the search result by post type.
There are multiple navigation options that come with it and you can limit the number of elements. You can integrate the plugin with other popular plugins like WooCommerce, WP e-commerce and other shopping cart-related popular plugins.
It is one of the most accurate and hence, the best search plugins for WordPress that produce the fastest search result. It can search through millions of posts and documents at once.
The user interface is customizable and the result is fully optimized to enhance the priority of relevant posts. Even though it is available for free, there are several packages available for extensive use.
This is so far one of the top rated and best search plugins for WordPress that lets you add search form in the navigation bar of your website. This way, the search form is easily noticeable. There are various settings and customization options it has for the admin to do to empower it for search.
The stylish of the search form can be done according to the style of the theme. You can get free support if you face any issue regarding the plugin. It is definitely one of the styling search forms you can have on your website.
Choose any one among these best search plugins of WordPress and activate them so that no user gets disappointed when he is about to search for something on your website.
If you are planning to set up an online presence for your business, then you could do no better than to go ahead with a WordPress platform. For starts, WordPress is a free resource that you can utilize to set up your website and it comes laden with several tools that you can use effectively.
But more importantly, you may want to check out some of our best search plugins for WordPress that you may want to use on your site. Generally, no one thinks much of search bars since they assume that online users are there just for the information on the front page and soon they'll move on.
But the fact is that having a search engine plugin on your website matters from an SEO perspective. Here are a few reasons as to why you should incorporate a search engine plugin at the earliest.
Enhanced user experience: With the right search plugin featured on your website, you should be able to enhance user experience.
Users should be able to search and identify the information they need instantly, by using the search plugin. It should enable them to search the whole website by using specific information and this in turn should help increase your SERP rankings

Page views: By checking out and using some of the

best search plugins for WordPress, you should be able to get your website more traction.
With better user experience, you should see more traffic as well as more page views. This should provide your website with increased visibility which should come in handy as you go head to head with your competition.

Increased engagement: With a professional website along with a search plugin, you should be able to increase user engagement with your audience. This can help provide you with a better conversion rate, in the long run.

SERPS: SERP or search engine ranking result page often utilize various metrics such as enhanced user experience, page views, relevance and even context before ranking a website. And by applying the search plugin on your website, you should be able to give your SERPS a boost.
Moreover, with increased SERPS, you should see better traction for your website and more customers than you might have anticipated.
Choosing the right one: It is vital that you select the right plugin for your website; you do not need one that hangs up constantly.
Instead you need one that is responsive, and more importantly loads up fast. Given the fact that most online users often suffer from attention deficiency and cannot be online for more than a few seconds per page, you need to ensure that your plugin loads up the results fast.
That's why you may want to check out some of our search plugins as they have all been vetted.
These are some of the reasons as to why you should co-opt in a search plugin for your WordPress website at the earliest and with it, you should be able to make the right impact.