Call to actions or CTAs are irreplaceably important elements for every single website or blog. Therefore, in this article we have collected some of the best CTA WordPress plugins to arm your digital profile with a good dose of call to actions to direct web visitors to the right actions and convert them into prospective clients.
Help me make a decision! Tell me what to do! These are bright examples of potential client's behavior once the latter is landed on your specific website or landing page.
Although he may have an idea about what is going to be found on your posts and pages, you need to provide him with an incentive to a concrete action to review products, make purchases, provide email address, follow links, call you right now or to take some other action.
Call to actions act like such indicators for your online audience to find a certain map towards exactly what they are interested in or looking for.
As for the website owner, leaving CTAs out of sight can be devastating. If we turn to any encyclopedia of digital marketing, it will persuade you that along with headlines and product descriptions properly done, you should also integrate relevant call to actions to receive needed conversion results.
Thus, if you want to use CTAs for appealing your potential clients and incline them to a certain behavior, don't forget to check out our collection of the best CTA WordPress plugins.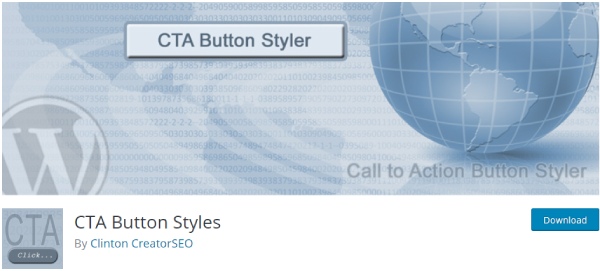 WordPress Calls to Action is one of the best CTA WordPress themes checked and trusted by thousands of active users and webmasters.
This practical and customization ready plugin grants you with a practical workplace to add and customize CTAs and track how well they function when it comes to your web visitor's engagement and conversion into active clients.
You can either customize your personalized call to actions with creative design or use the ones included in the plugin's library.
Visual Editor is at your disposal for reviewing changes, as well as possibility to create pop up call to actions for better results.
If you are looking for a lightweight and simple CTA generator among the best CTA WordPress plugins, we have the best recommendation for you. It is launched as Boxzilla.
The basic functionality of the plugin is available for free and enables you to embed CTA boxes whenever you need and pack with absolutely any content you wish to have.
You are the one to control the position, fade and slide effects of the boxes, visibility animations and more with free version.
You can also have access to more features and controls with available add ons to manage the timeframe CTAs are showcased to your audience or hidden from it, as well as many other premium features.
Improve your marketing efficiently with one of the promising and best CTA WordPress plugins called WordPress Notification Bar.
It's an ideal way to add sticky notification bar and call to actions to your WordPress hosted site and enjoy their benefits. Easy to install and setup, WordPress Notification Bar comes with multisite support, color and message customization settings if you have selected free version of the plugin.
With premium version you will have more color and Google font controls, social media icons, possibility to create as many bars as your website needs and many more valuable tools.
Another top quality plugin that will let you record a huge lift in your site's conversion rates is Shortcodes Ultimate.
On the whole, this plugin is one of the most popular and frequently installed tools you can find in the official directory of the best CTA WordPress themes and as such delivers a complete solution to making your site challenging and inviting for the target groups of your audience.
Numerous visual and functional components are included in the theme's package for the creation of call to actions, buttons, boxes, carousels, sliders and more.
More than 50 shortcodes are easy to apply with few simple clicks, well documentation is available for the non coders to follow, custom CSS editor for quick changes and much more make Shortcodes Ultimate so desirable.
Amazingly powerful and versatile, Button Builder is ideal for WordPress hosted website admins to add unlimited buttons and CTAs to their websites and blogs.
The buttons this plugin will quickly add to your site are going to be responsive and mobile optimizes so that they will be effective and easy to follow for mobile Internet consumers as well.
3 demo buttons will be provided for your quick start, Google fonts and color picker are pre packed, possibility to test your buttons on different backgrounds is available and Google analytics can be integrated with free add on.
Social buttons and counters, popup maker and ninja forms, shadow layers and much more features are supported in pro version of the theme.

Another professionally coded and well maintained one which falls under best CTA WordPress plugins with enviable results and active installations to make the process of adding call to actions to your WordPress as simple as never before is known as Site Origin Widgets Bundle.
Boundless forms and color choices, buttons and widgets are to be found within Site Origin Widgets Bundle so that you can take care of the efficiency of your site in terms of its look and feel.
Just head to your WordPress admin pack part and control all the available widgets, including also call to action widget from there.
If you need to find a plugin that will make the addition of a simple yet flexible book now call to action to your booking or reservation related website, you are welcome to check Book Now.
If you own a small travel or tourism agency, five star hotel or hostel, you will not able to win the race if your site lacks online booking system. Therefore, integrating the needed booking functionality and adding relevant call to actions is of great importance for your specific business needs.
Book Now is one of such practical plugins to make the digital life easier both for you and your online guests.
Just go live with this plugin and quickly customize the way "book now" button is going to be shared with your audience anywhere on your website.
Hence this one also falls under Best CTA WordPress plugins list and is a good plugin.