From recent statistics, over 60 million consumers use WordPress as their ideal platform for websites. The fact that it is easily customisable makes it a good choice of CMS for many people.
With WordPress, you can achieve virtually every kind of website that you desire. The availability of incessant developer support in terms of plugins makes it an even better choice of CMS.
Depending on your niche, several must-have WordPress plugins can come in handy. However, there are those critical plugins that every businessperson ought to have in his WordPress site. We'll go through a couple of them.
Keeping this in mind, while selecting a right WordPress plugin it is most flexible and user – friendly WordPress plugins suitable for every blogger or not.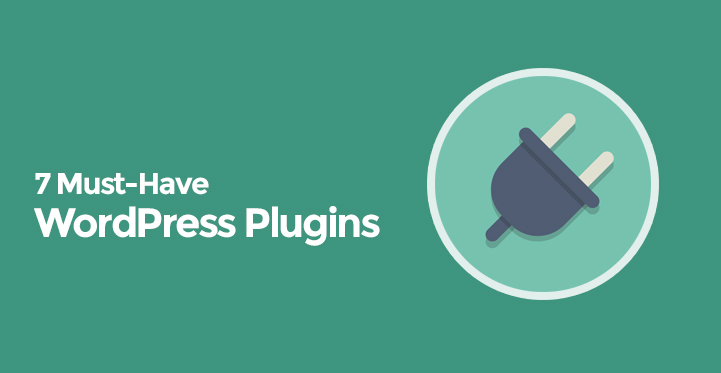 The normal out-of-the-box text widget that comes with WordPress tends to lack several key features, making it less useful. With Enhanced Text Widget plugin however, you are guaranteed more functionalities and better features. Some of its supported features include;
Turning widget titles into links
Assigning CSS classes to widgets
Giving provision for hiding or displaying widget title
Supportive of HTML, PHP, Flash, JavaScript and Shortcodes
It is free, making it very irresistible to anyone who would want to give his website a completely new look and increased functionality.
Its current price ranges from $80 to $197. For every business, there's always that need of regular website backup. It becomes better when the backup in question is secure and easily retrievable.
That is where BackupBuddy comes in. This plugin allows complete and partial creation of backups for database, core WordPress, and even plugins. Amazingly, it also supports a regular backup feature that enables storage on various locations including local hosting, FTP, Dropbox, BackupBuddy Stash or Dropbox depending on one's preference.
It comes along with several useful features, making it one of the most comprehensive WordPress Plugins. With this must-have WordPress plugins, you don't have to worry yourself about the possibility of being penalized by Google for duplicate content. The reason is simple.
BackupBuddy plugin automatically adds rel=''canonical'' tag to all individual pages and posts. Considering the functionalities and flawless features, it is worth every dollar spent on it.
The need to deal with spams is urgent and necessary. WordPress gives many provisions for spam combating plugins and Akismet turns out to be one of the best.
It offers an easy setup option, making it a favorite amongst many. All you have to do is facilitate your registration at their website, Akismet.com, from where you will get a WordPress key. Go to the Akismet settings in your website and insert the key. That's all you need to keep spams off your website!
Every revenue-generating website needs forms. Forms are necessary components in collecting useful information about users. Gravity Forms boasts of being the best WordPress form plugins.
This must-have WordPress plugins comes with hundreds of features, making it one of the most dynamic plugins. More interestingly, this plugin has several other add-on plugins that integrate into useful Customer Relationship Management Systems like Salesforce and InfusionSoft.
For only $39, you can have this plugin on your website. With this done, you would not need to spend any additional money on the accompanying add-on plugins since most of them are free. With the kind of flexibility it offers, there is no doubt it will prove inseparable upon usage.
We are living in the social media era. Anyone who is not taking advantage of that has some issues. DiggDigg plugin enables your users to capture the full functionality of social media in brand promotion.
The plugin adds a floating box to your site, making it possible for the users to share, with lots of ease, the pages they are on.
It is supportive of common social media sites including Facebook, Twitter, Pinterest, and even LinkedIn among others. Depending on your niche, you can customize the plugin to allow sharing to relevant social media sites. It is free for personal use so you wouldn't need to worry about dollar bills.

The need for web caches varies from one site to the other. Websites with frequent use of large images and scripts will benefit from cache plugins. Cache is must-have WordPress plugins enhance the speed of such websites, which in turn has an influence on search engine rankings.
W3 Total Cash prides itself on being one of those plugins with unbeatable caching features.
For a beginner, you might find the various features offered by this plugin quite overwhelming. You do not have to rush into it. Be slow and test each feature carefully to determine how useful it will be in enhancing the functionality of your website. Just like other amazing plugins, WordPress offers W3 Total Cache free of charge.
The cost of a broken link can be so high, especially for SEO campaigns. Sadly, many people do not seem to focus on monitoring their broken links. 404 Errors pages can cost you many customers in addition to Google rankings.
With Redirection plugin, the problem is as good as solved.
It enables 301 redirecting of error pages to actual websites and thereby directing traffic to the appropriate pages. More resoundingly, it helps pass page ranks to the appropriate pages.
Most CMSs like Joomla give the provision for assigning widgets to specific pages or posts. With WordPress, this is not possible. That is where Content Aware Sidebar plugin comes in.
This free plugin allows the creation of unlimited number of widget areas and assigning them to specific pages or posts. In essence, it creates virtual widget areas to replace the number of sidebars for specified pages. Upon creation of a new widget area, it will be visible in the Appearance.
The fact that WordPress has thousands of Plugins makes it quite difficult to narrow down to 7 critical plugins. There is no doubt several other useful plugins might have been left out.
However, it is undisputable that this list captures some of the most essential WordPress Plugins (including SEO Plugins) every business owner should check out.
Bio:
Derek Iwasiuk runs a national digital search engine optimization firm headquartered in Minneapolis. He also spends a lot of his free time educating the minds of thousands of young SEO's and top agencies. To gain from his in-depth SEO experience, you can check out his articles at Engage the Crowd or follow him on twitter @Diwasiuk.