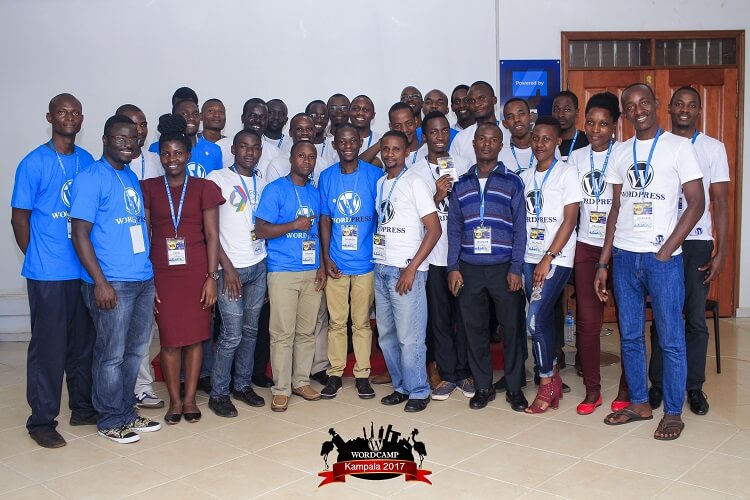 Kasirye Arthur
Today we are going to list the interview of Kasirye Arthur. He is the founder of Kasiryelabs, a digital agency. He is the current leader of Uganda's WordPress community, Entebbe WordPress Community. Before WordPress, He was a tech enthusiast who coded and used other CMS such as Joomla and Drupal.
Introduce yourself and your life before WordPress
Ans: I am Kasirye Arthur, a Wordpress contributor and developer, Elementor Community leader in Uganda, Meetup organiser, language translator and a founding member of WordPress Community in Uganda. I am a WordPress community leader in Uganda and now running Entebbe Wordpress Community.
I run Kasiryelabs, a digital agency focusing on web and systems development as well as Search Engine Marketing. Before Wordpress I was a tech enthusiast, coding and using other cms like Joomla and Drupal, and often earned a living in graphics design.
Q. How did you get to know about WordPress? Share if there is an interesting story
Ans: Well, about 5 years ago when I was trying to work on my final year project at University I was interested in online shopping but didn't know how things worked, in that era there was minimal DIY content available.
However, one day I landed on a WooCommerce video that changed my life. I managed to develop my final year project using WooCommerce and Wordpress and that was my turning point.
I also got my first job at UGO (ugo.co.ug) Uganda as a web manager before finishing my university, the website back then was ranking no.2 in Uganda and running wordpress so I go to do a lot of self teaching on how to repair hacked sites and security proofing of websites.
Security proofing a website that has over 50k hits a month isn't an easy thing, but I was trained the hard way and this moulded me into the person I am now.
Q. What's the most interesting project you have done to date in WordPress? What were your responsibilities?
Ans: I worked on Abryanz Style and Fashion Awards (ASFA) website an international fashion Awards show were I was a CTO. My major role was to manage the website as well as working on a voting system using WordPress.
During the voting time the website gets not less than 100k hits per month the major challenge with this was that hackers always want to overwork the voting system or create DOD attacks to cheat.
This was something challenging but for the first time in many years the website was never brought down due to the planned preparedness that I had streamlined security wise to counter attack all these scenarios.
Q. Have you ever been to any WordPress meetups or WordCamps? Share your thoughts on WordPress Community.
Ans: Yes, I have organised and spoke at different Wordcamp's and meet-ups in Uganda and East Africa ie Wordcamp Kampala, Entebbe and Kigali in Rwanda.
Without the WordPress community I wouldn't have been who iam now, through the community we get to support one another beginners to advanced users all share there experiences as well as figuring there lives in the wordpress eco system, not everyone in WordPress can code…coders need content creators, content creators need search engine experts and so does the chain goes on we all find these talents in the meet-ups held in local communities.
Q. How does your workstation look like? Can you send us a picture?
Ans: my workstation has just me and my computer plus two headsets.

Q. What interesting feature do you think you would like to see in WordPress and is currently missing?
Ans: Custom User Permissions: Many developers argue that it would be better if WordPress could allow users to set, specify, or limit what each individual user can do, especially for a multi-author/user site.
The closest thing to overcoming this functionality missing in WordPress is the Advanced Access Manager plugin, which manages both frontend and backend access.
Q. Out of the current plugins and themes which one do you like the most and why?
Ans: Elementor is my fave plugin and hello elementor theme, coming from a design background these two items give me a pixel perfect design. I love working with blank themes as they give me all the liberty to push my creativity.
Having the design skills I can easily work on mockups and implement the exact design using these two tools.
Q. Any awesome technology you want to share other than WordPress?
Ans: My first love has been the adobe suite am very much into creative design for both commercial work and personal branding.
Q. Do you like/love what you currently do in WordPress?
Ans: Absolutely! I love.
Q. Where do you find yourself after 5 years
Ans: I would like to open an institute of web creators and systems developers
Q. Share something about your life other than work
Ans: Am a proud husband to a lovely wife, I studied Business Computing at Makerere Univeristy Business School (MUBS) in Kampala, Uganda.
I love travelling (road trips) and cycling. Am passionate about conservation because I believe animals have feelings too, my favourite animal pet is a dog and in the wild I love snakes I believe these are the most misunderstood creatures on earth.
Q. To whom you give credit for your success?
Ans: I believe in a higher power and I know without God nothing would workout in my life.
Q. Can you give us some reference for whom we should conduct an interview next and why?
Ans: Laurence Bahiirwa; He is a WordPress community leader in Uganda who loves to interact with WordPress beginners.
Q. How do you reward yourself?
Ans:I pay myself salary, I buy the gadgets I want and travel were I want to.
Q. Any suggestion for WordPress beginners?
Ans: WordPress has a strong community of users allover the world, getting involved within these communities coupled with a desire to learn and get help will get you far.
Always get inspiration from other web creators and challenge yourself to doing better, creating a portfolio for your work is always a must as this is the first step to get your next job or gig.