One of the crucial things that make people stuck during website development is design improvisation. When nothing comes to the rescue hiring a designer is always a great idea.
They are particularly trained in problem-solving and visual communication. Thus, undoubtedly their services can turn out to be a significant return against the investments.
In case you don't have a budget for the designer then there are crucial web design tips that you must learn. The application of the learning will help in making a technical sound design that will be loved by your customers.
Questioning – The most important weapon for a designer's mind
It is necessary to understanding designing, before learning any particular web design tips. Designing is all about the way a website looks, this is the biggest all-time myths of designing.
Although visual styling tools are often used by designers, the design is more than just decoration.
The job is not to make it look pretty at the end, but it is about solving all the problems from the beginning. More than the aesthetics of the site, the designers are concerned about answering questions on why something is done.
It is not about the looks of the button, but about the importance of having a button. A right solution can only be provided by gaining a clear understanding of the problem.
In this entire process, they add a pinch of creativity which is subtle and has superficial details.
Decide your Goals and set a Call-to-Action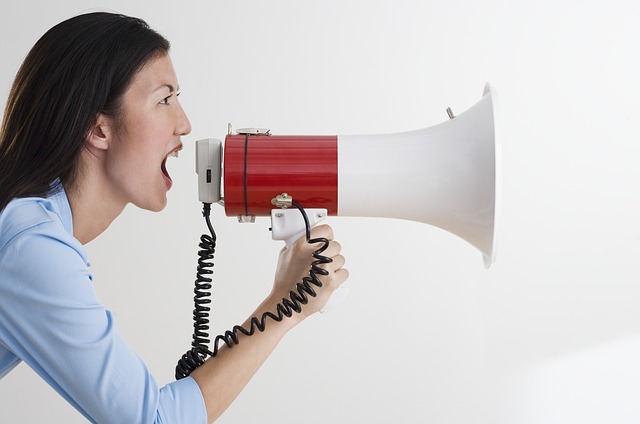 Now that you are clear with the importance of questioning in this process, it is time to apply that knowledge on your website. It is necessary to answer one question to understand the ideal user experience for your audience. The question is "What makes people visit your website?"
This is a deceptive question which is sounding simple. All the people will have several different answers to this. Some of them are – to buy a product, make an account, sign-up for a newsletter, or fill a form.
It might be true that there will be multiple reasons for an audience to visit your website. But, there is always one inevitable reason for which they prefer visiting only yours.
For stores, it might be a particular product. For social media handles it might be creating an account. For service providers, it might be availing of a specific service. Such actions are technically your primary win and this must align with your goals.
There must be multiple ways for customers to interact with you. For example, if you are a service provider, in addition to a service form you can also release newsletters.
In case you are a digital seller then along with the shopping cart you can have a support forum. All these things are considered as secondary actions.
Such secondary actions can have a unique call-to-action but it must not distract the primary win. Providing multiple options is helpful in offering choices to clients, but too many call-to-action buttons are creating confusion for them. This makes it relatively harder for them to communicate with you.
One of the integral web design tips is to figure out the winning factor first. That factor will guide you to decide upon the call-to-action. You can also decide upon a language that helps people in interacting with your website.
Unknowingly your site may have several call-to-actions like 'Sign Up Now' or 'Add to Cart'. It can result in being extremely complex and converting the audience will become gradually difficult.
Evaluate all these areas and ensure that you have a primary goal in mind which makes your website the winner. Based on the goal, work on the content hierarchy, language, and design patterns that can guide your audience to take action.

Focus on patterns and hierarchy
The internet has been around for a considerable time, and the audience is expecting certain patterns for browsing the web. These patterns have undoubtedly evolved over time and have made a permanent place in the mind of the audience.
For example, in most websites, a company logo or name is usually on the header. For LTR languages it is placed on the top left corner of the site. The navigation is either found on the left side of the screen or on the header part.
Most of the footer content of the websites includes contact information, privacy policy, legal notices, and other additional navigation. The primary content is placed in the center and the supplemental content in a sidebar. Consider the above web design tips as the most crucial ones from the user experience point of view.
Expert authors of user experience have discussed many such principles in their writings. Many of them have placed on record that it is indeed the gold standards of web usability.
There are various factors that these authors explain to us like the constant mental hoops the audience has to face to achieve their goals.
Such mental hoops make their experience frustrating and they will not stay longer on your website. Following established patterns on your website makes it compatible for your audience to navigate.
The content placement is as important as content quality. The most important elements should be given maximum visibility, and this can only be done through a hierarchical structure.
The content should not be bolder or larger than the headline, and supplemental stories must not have large images than features stories.'
Make the most of visual design elements like typography, color, shape, and imagery to support the hierarchy. This is the part where most website owners are stuck and clueless.
Balance the visual design. Do not overdo it.
A decision regarding colors, fonts, and other visual elements vary from one individual to another.
There are incidents where developers use splashes of colors everywhere and add new fancy fonts. They overcrowd the page with tons of graphical icons, embellishments, backgrounds, and effects.
In other cases, designers are stuck and confused with so many options that they struggle to begin or add any content. In any of these cases, you must remember one of the most followed web design tips, which is balancing the visuals. Keep it as low as possible for professional and business use.
Your color palette should be limited to a neutral color like dark gray or black. Add one or maximum two accent color that matches your brand color.
If you decide to use accent colors for backgrounds or texts, then ensure that it has enough contrast and is readable. For assistance in creating an accessible and mesmerizing color palette for your site, you can rely on trusted software.
When it comes to fonts, remember one of the most impactful and proven web design tips. Pick one font for your primary heading and main body text each.
The body text font should be easy to read and must be placed in denser & smaller paragraphs. For heading texts, you can have the liberty to add a personal flavor as it will be displayed in larger sizes.
For a better experience, you can rely on popular and trusted font pairing tools. They let you experiment with various combinations to get the best.
The color of your type must be in sync with the values and product/service of your brand. Extremely bold or thin fonts are harder to read in small sizes and this creates a negative effect.