Business from India has been expanding all over the globe for both product and service types of industries. With the Internet, it has become convenient to trust genuine suppliers and make sure that a product can reach another part of the globe without facing any difficulties.
In the initial period when the market was growing and expanding it was a little tough to sort out issues for payment and delivery but with time, today we can easily find solutions for all kinds of needs.
To sell goods and services online PayPal is one of the best and most preferred payment solutions. To send and receive payments it has emerged as the most trusted and secure service across the globe.
For merchants in India, the introduction of PayPal to sell online has made the task of carrying out global operations extremely easy. The easy, fast, and safest payment solution can be used by anyone who intends to do business across different countries.
The domestic operation of PayPal in India was announced in 2017 and since then even for online domestic shopping, the Indian consumers can use Paypal. This is a win-win situation for the buyers as well as the sellers. The Indian e-commerce market now has the reliability of PayPal to accept payments from Indian buyers.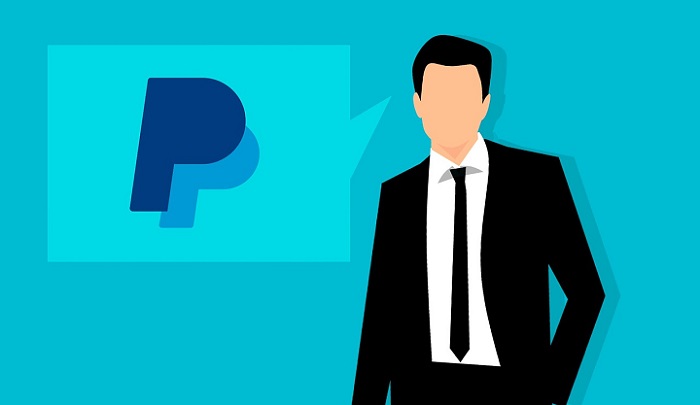 It is also possible to start accepting payments in various currencies by adding a button for this payment solution on your website. In this read, you will learn everything that relates to selling online with this trusted platform.
Advantages of using PayPal to Sell Online
It enables you to get access to almost 180 million global customers using its platform so that you are not restricted just by the local market. Focusing only on the Asia-Pacific region approximately 11 million buyers are using this payment solution.
The payment gateway is internationally recognized. Hence your customers will not hesitate to initiate the payment with a secured and reliable payment gateway.
There is the least chance for the transaction failing due to technical error as it offers multiple payout options.
The funds are transferred to your account daily hence you do not have to wait for the payments for a prolonged period.
To protect from fraudulent transactions they have a seller protection policy for selling physical or non-physical goods.
PayPal to sell online is the best option because you can accept payments directly on your website and even without a website by invoicing the customer when selling the goods or services.
It is essential to know about the correct procedure for using PayPal to accept payments on your website. You do not need full-fledged e-commerce to accept the payment which is amongst the best features that this platform has to offer.
By simply adding PayPal to your website, you can easily transform a simple website or blog into an e-commerce site. It is also possible to sell products in at least 200 currencies with this payment solution. And with seller protection at your service, you do not need to worry about anything else.


For PayPal to Sell Online it is essential to have a business account so that you can start using it on your site. Following are the steps to open a business account.
Just like in any other sign-up procedure you have to enter your email address and create a secure password for your account.
After creating the account enter basic business information for your account.
Now PayPal will send a verification link to your email address which you have to access and verify your email address with your newly created account.
The basic procedure comes to an end here. You have a PayPal account now. For scrutiny and security, you will have to go through an online verification process and upload some documents necessary for the KYC.
After successful online verification you will be able to sell internationally but to sell in the local market, you will have to upload the required documents for completing the KYC.
To accept international payments, you will require the following documents
The first step will be to verify your PAN by entering the PAN number.
For international payments, add the necessary details of the bank account where you intend to receive the payments.
Verification of email address is necessary at this stage if it has been done previously then you are good to go but in case it is pending it is mandatory to verify it.
The final step will be to select a purpose code which is a requirement by the RBI. This will vary from one field of business to another.
To complete the KYC it is essential to submit documents according to the type of business or service that you are involved in. Following is a list of the documents required for freelancers or individual business owners.
For proof of identity, a PAN card will be necessary
Residence proof like Aadhar Card, Driving License, Election Card, etc
Proof of Bank account i.e. bank statement or a canceled cheque
For registering a firm with sole proprietorship following documents will be required.
For proof of identity, a PAN card of the proprietor of the firm.
Residential address of business owner's proof of address.
One proof for business entity i.e. GST number or other related documents.
Business address proof like GST certificate, bank statement, and others.
Bank Account Proof
For all other business types besides the above-mentioned documents, a Letter of Authorization on the firm's letterhead is required.
After KYC and online verification, your account will be activated and open to use. The best thing about PayPal to Sell Online is that it does not charge for monthly or annual subscription plans. You have to pay only when the payment is received in your account.
For ease of access and settlement of payment, it offers you two options to select from how you intend to get paid viz.
Website Payment Standards where no technical skills are required and you can simply add the PayPal paying option on your website and
The PayPal Checkout option is available to conveniently receive payments in India in coordination with retailers and shopkeepers. Some technical knowledge is essential with the PayPal Checkout option.