Steps on how to write Business Proposal for Investors
If you are new in the business world, your first job is to build customer trust. So, how would you do this? A business proposal can help you to build a relationship of trust between you and investors. The proposal is an outline of your business offerings which tells your client why you are best.
A business proposal is the only way to attract your clients towards your offerings. So, it has to be perfect and killer. According to the business magazine, the business proposal for investors needs to be clear, impressive, well-structured, and to the point.
Well, not only a proposal, a businessman has to work hard in different manners to create a position in the market. One crucial factor is investment capital. Sometimes a business has great ideas, but the lack of money often leads the business in a poor state. If you want to make your best for the first time, you should create cost-effective business plans along with a compelling business proposal for investors.
On this page, we will talk about some great tips to create a business proposal for investors that drive their attention for the first time. Also, we will talk about some basic ideas which you can add to make the proposal simply impressive.
So, let us get started!
What is the Business investment proposal?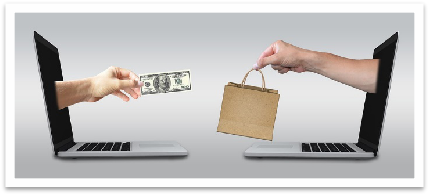 In the business area, the investment proposal describes your plans, actions, and suggestions to accomplish certain goals. It is written in the motive to attract investors into your business so they could invest in your business.
When writing a proposal it is crucial to describe the return over investment so, they could find your deal profitable. In other words, your proposal talks about the client's profits which they would get from yours.
How to write a killer business proposal?
You know that writing a business proposal is the way to get leads. Hence, it needs to best without any mistake. The best investment business proposal for investors is which describes how and when your client's net profits after investing in your business plan. Therefore, a proposal must ensure the following points that can make your investment killing.
1. Make a brief proposal description
The investment proposal for investors usually starts with a brief description that shows the project idea. In this area, you will need to outline the idea of your business and what it is all about. You need to make sure, your writing way is simple and easy to understand by your investor. The other thing you will need to make sure you are clear with your idea that how you revamp the investment.
You know that description is the first thing that your investor reads. So it has to be impressive and well-written. Make multiple drafts and read them well 2-3 times before sending them. Make sure the proposal is compelling and easy to understand.
2. Show why you are the best in the market
It is another crucial point you will need to clear with. You are approaching investors to do investment, hence you need to show up him/her that why you are the profitable choice. Make sure you have listed your financial report and performance of the company in the market.
If you are well-established in the market so it would be a little easier for you to add snapshots or records. Or if you are completely new, you can replace this by describing your company benefits and how you came up in this industry and what is your current position. Once you get clear with all things, send the mail.
3. Give an overview of your business strategy
If you are asking your investor to invest you need to show him what are your plans and strategies to accomplish the goals, right?
So, before writing this, you need to do market research and pan your actions in a way that you will get maximum profits. In this field, you will need to show who your competitors are and what are the plans for pricing structure, product quality, and more to beat your rivals.
In the business proposal, you will need to clear with everything so your investor finds you the best source to work with.
4. Must include technical operations
Investor mostly looks for everything, therefore must include the technical operations for your planned business approach. This means the proposal needs to show the location of your business, costs, production, manpower usage, technical equipment use, and all expenditures.
5. Project Financing
It is a must checkpoint you need to add. Investors always want to know your back-up plans too. Project financing describes if any investor leaves from this idea so what is another source to fund the project.
You will need to show everything such as loans, project gain, loss, and other financing options. This will let your investor know that how well you have planned everything. Here you will need to make sure you are not making any false claims, this affects your brand.
6. Project Schedule
It also includes a business proposal for the investor. This will help your investor to know when and how you will accomplish the goal. Also, this will help to know the agreement time how long your investor needs to stay with you.
7. Withdrawal plan
In the business world, everything has to clear. Investors also want to know, if the proposal will not work or any other issue occurs during the project. So, what are the terms of how he/she would take the exit? Make sure your business proposal shows the withdrawal plan. And how would you deal, if the business meets with failure?
Wrap up
When you in the business world, you always wish to maximize profits and expand your business. A business proposal is key to get all that you need and expect. These are seven things that you need to include to make a business proposal killer for the investor.
And another thing you need to make it impressive, use simple templates that give the best look to the proposal. Good Luck!