Whether you want to convert your website into a fully-fledged online store or want to develop it from scratch, choosing the right CMS platform is always a crucial decision.
When it comes to creating a beautiful, interactive and feature-rich websites, WordPress and Magento are the two platforms that strike to our mind.
Both are incredible, user-friendly, SEO-friendly, customizable and intuitive open source CMS frameworks that will help you incorporate eCommerce functionalities to grow your business across the digital landscape. While they share some of the basic features, there are some key differences that set both the platforms apart from each other.
Being a beginner, you always find difficulties in making the right decision when it comes to selecting the most suitable option between the Magento vs WordPress for a successful online store.
To help you make the right decision, we bring you the comparison between these two platforms. We will try to find out which one is the best option for setting up a robust eCommerce site.
1. Meaning
a. WordPress

WordPress is a fantastic content management system that inherits hundreds and thousands of themes, plugins and other inbuilt tools to let you create anything – be it a personal blog, portfolio, e-portal, or an eCommerce site.
It's sturdy and rich features, intuitive user interface, highly customizable options encourage people to create and customize a website, without ever generating a single piece of coding.
With over 70 million of websites across the web using WordPress platform – this is a huge amount. When it comes to creating an online store, WordPress offers a ton of powerful plugins such as WooCommerce, Easy digital downloads and much more to help you incorporate eCommerce-enabled features into the site within a few clicks.
b. Magento

Magento, on the other hand, is a full-fledged eCommerce development platform that comes packaged with a whole gamut of eCommerce features to help you create a professional web store from scratch.
More than 150,000 eCommerce site owners are currently using this platform, ranging from start-ups to giant brands. All are leveraging its rich features to create beautiful and highly-interactive online stores.
The platform includes both the top-quality of customization and functionality support that allows people to incorporate advanced features like one-page checkout, shopping cart, product catalog, multi-store management, and a lot more at ease.
2. Ease of use
WordPress
The USP of WordPress is its simple and intuitive user interface. It is one of the easiest CMS platforms that comes with a plethora of user-friendly eCommerce plugins that will help you create, tweak and customize a web store for generating higher leads for your web business.
The platform makes it super easy for non-tech savvy users to add, create, edit and delete posts and pages of a website in a matter of few minutes. Overall, WordPress is a simple and user-friendly platform which makes it easy for people to create and customize the different elements of e-store.
Magento
Running the core Magento site is quite complicated as compared to WordPress. If you are a beginner, then you will face a lot of challenges in terms of managing multiple product categories, product pages, checkout process, etc.
By differentiate Magento vs WordPress to simplify your development process, you will need to hire a reliable Magento development company that can help you build a successful web store, without letting you do any sort of heavy lifting.
3. Flexibility
WordPress
If you are rating these two CMS platforms on the basis of their flexibility, then WordPress clearly wins this race. WordPress offers an assorted range of plugins (both free and premium) to help you convert your simple site into a fully-fledged online store.
You can extend the functionality of your store to incorporate the core eCommerce features such as inventory, event listings, product catalog management, shopping cart integration, credit card integration, one-page checkout process, contact forms, live chat box functionality, and a lot more to let you give rich and hassle-free shopping experience to your customers.
Apart from eCommerce-driven plugins, WordPress also offers some of the imperative plugins, including speed optimization, social media integration, SEO, caching, backup, and a much more. Plus, you will get safe and secure integration with the most reliable payment services like PayPal, and Google Checkout.
Magento
While WordPress has a wide collection of plugins for different purposes, Magento focuses only on eCommerce related features. Since it is a core eCommerce platform, it is difficult to boast other than eCommerce extensions.
Although Magento has the limitation when it comes to flexibility, it's core features and out-of-the-box capabilities will help you create a web store that has the potential to stand ahead of the crowd.
You can integrate the most powerful extensions to enhance the functionality of your web store, organize your products catalog, offer special offers, create a responsive and mobile-friendly design and a lot more using Magento platform.
4. Security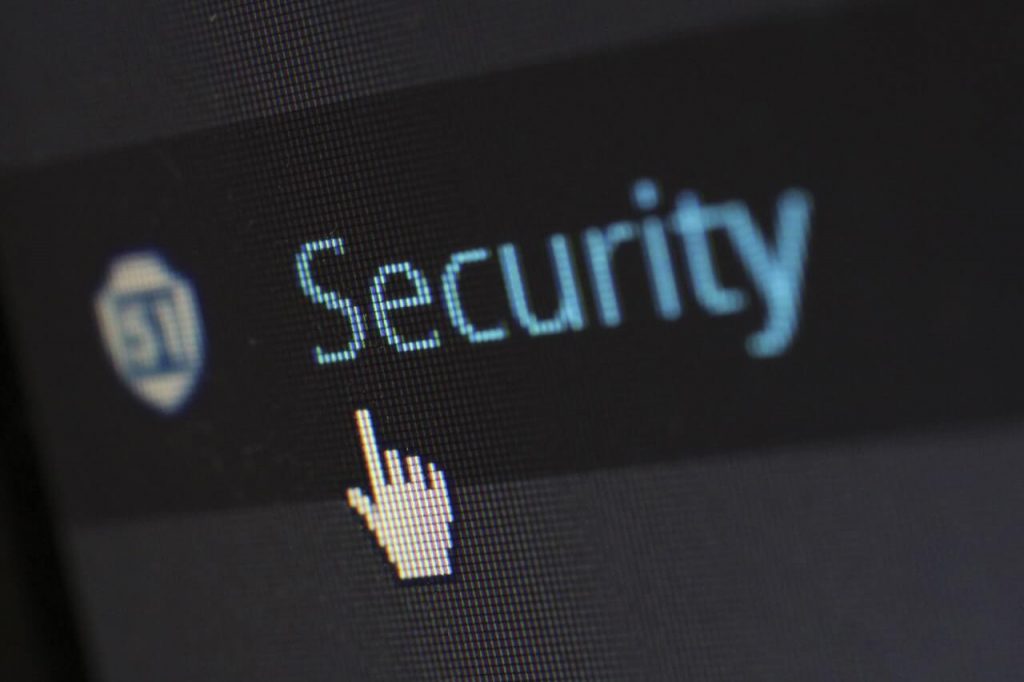 WordPress
Security is one of the major concerns for an eCommerce site owners for differentiate Magento vs WordPress. That's because people are making payments online and they want a safe and secure environment.
When it comes to the security, WordPress loses all the point. Being one of the most popular CMS platforms, it is more vulnerable to hacking attacks and other security threats. Plus, adding too many eCommerce plugins could make your site even more vulnerable.
So, make sure you research thoroughly before opting for any third-party plugin because it could have some insecure code that can destroy the security of your website to a great extent.
Apart from this, you will need to keep updating your plugins, themes and other aspects to keep your site away from hackers. This could be a huge for those whose main aim is to sell products online for higher sales.
Magento
Magento is known for its robust security and highly-fortified features. Since it offers a limited collection of extensions, you don't need to worry about insecure code or any other security loophole. You just need to ensure that the extension you are installing is reliable and developed by a professional developer.
A secure web store can help you build a strong customer base for your web business. So, make sure you only install necessary extensions if you want to keep your site away from security threats.
Takeaway:
Deciding the ideal option for your online store on the basis of features would be difficult. While WordPress is a simple, user-friendly, customizable and flexible CMS platform, Magento is a core eCommerce platform that allows people to build highly interactive online stores from scratch.
But WordPress comes out ahead when it comes to flexibility and user-friendliness. This is still confusing!
To make your job easier, we will decide the best option on the basis of your specific business purposes.
Know the ultimate purpose of your web store
Selecting the best option and define Magento vs WordPress out of these two largely depends on your web business purpose. You should know the goal of your web store, the nature of your business, such as:
a. Creating a web store for digital products
If your purpose is to see virtual products, then WordPress would be an ideal solution for you. Why? It's because you don't need to integrate any complicated shipping arrangements, delivery options, tracking of orders, etc. So, you can install Easy Digital Download to sell your digital products at ease.
b. Building a multi-vendor marketplace
This is something very huge. You are creating a website where you are selling hundreds and thousands of products and services online, so need a more dedicated platform i.e Magento. The platform has all the features and functions that can help you set up a professional-looking online store from scratch.
There are so many extensions and integrations that you can use to make your web store better. You can even use a Magento POS integration if you need one
Conclusion
By differentiate Magento vs WordPress It is pretty clear that Magento is an ideal platform for eCommerce websites. Of course, WordPress has all the necessary features that an help you build a successful online store. But, if you are thinking something big, then Magento is the perfect choice for you.
Author Bio:
Emily Benson is a currently employed at Magento Web Development Company and handling all major web development projects. She is also a blogger and loves to solve CMS related issues through her posts.
Related Post: Top 3 CMS Comparison WordPress vs Joomla vs Drupal for Websites