The first thing to create while setting up a new business for any physical or digital product is a website. All walks of life like manufactured goods, service offerings, and digital download are catered by e-commerce sites.
It is one of its kind exciting projects to feature your product in the digital space. But this journey can also be a daunting task without proper direction. It requires meticulous planning of design and content.
This results in several questions remaining unanswered at the development stage. You only get those answers after going live and then you have to make the necessary changes.
In this short read, we have come with tips for first online shop that will help you in the process.
Choosing a Platform
Just like building a new house requires a solid foundation similarly websites need an impactful platform. If not, then be ready to face issues down the road.
There are plenty of e-commerce offerings existing in the market, and several new ones are being launched. So envision your growth for upcoming years and select one.
It is always recommended to choose a platform that is backed by a community, and enable you to develop yourself. One such platform is WooCommerce, which transforms a simple WordPress site into a powerful e-commerce foundation.
According to a survey, approximately a quarter of all the live sites run on it. It will help you in improvising functionality at the speed of your business model.
Select Hosting
Selecting a host is amongst the integral tips for first online shop. There are some key differences between the hosting packages of normal websites and e-commerce based websites.
The first comes in from the selection of the platform. Most of the hosting solutions will enable you to install and run any CMS but some provide a specified setup.
Therefore, the primary task should be to shortlist hosting packages. In the next step, list out the key details of your requirements, as they will assist you in making a decision.
Consider the approximate value of the space you need, visitors you are anticipating, and the requirement of the staging area. These answers will easily help you to determine the correct hosting plan.
Focus on the Content
The general idea is to come up with a comprehensive list of content that you want to feature on your site. Core ideas related to the homepage, product description, company profile, team, blogs, and others. Such detailed lists are easy to prepare but often result in the delay for the launch.
It is a good practice but most people fail, unless they hire an expert for precise and concise content creation. This can create confusion amongst the audience regarding your offerings and also affect the trust factor.
Distill facts that people must know about your organization and product. Included everything that is a must-have and proceed with it.
Focus on your offering to make a conscious decision. Sometimes all you will need is a homepage, product page, and two other additional pages. Writing yourself is always a good idea.
But, if you are stuck, then do not hesitate to hire experts. Creating influential and attractive content is one of the crucial tips for first online shop. Thus, a copywriter will have the most important role after a developer.
Optimize the Checkout Process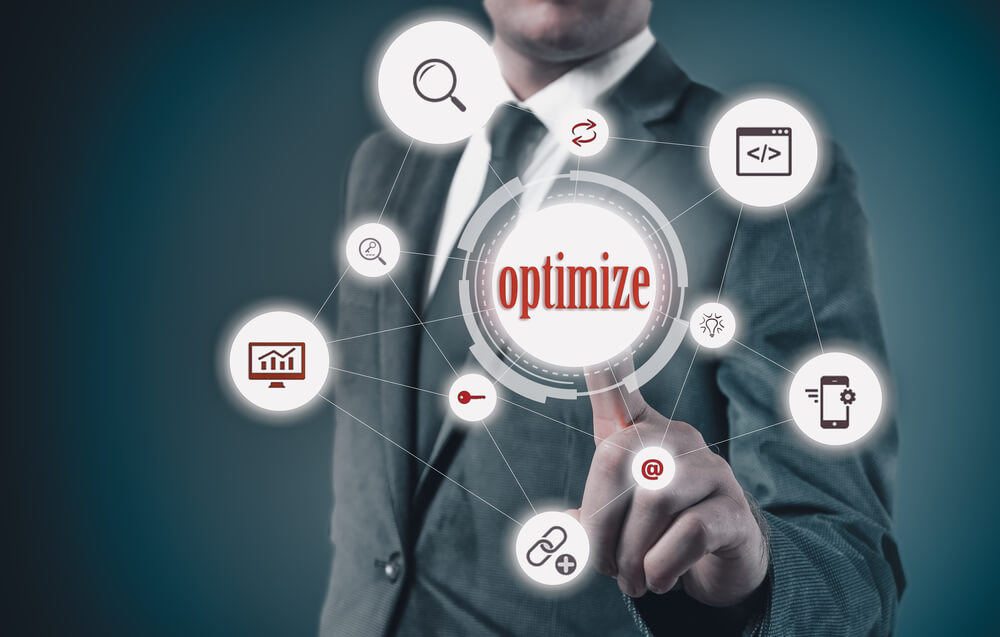 The checkout window is the most essential part to reduce shopping car abandonment [(Interlink article of Reducing Shopping Cart Abandonment from April 2020)]. The fun front part of your site will make you indulge in it.
But you must remember if the checkout is not optimized then users will give up or get bored easily. Just think for yourself about the times when you faced difficulties in checkout and left.
People are usually stuck with selecting the payment gateways but you must also consider the methods of accepting it. Each method has its uniqueness and downside which is improvised with time.
Technology giants have revolutionized the payment systems with contactless payments for online shops. You can refer to what your competitors are offering and take suggestions from experts regarding the same.
The next time you shop to focus on the small items at the checkout window. It is technically an add-on purchase targeted for impulse buying. It is just an unspoken error that makes the physical and online shops different. But in reality, there can be a lot of things in common.
Lean towards Customization
There are dozens of themes available online who are promising unique experience. But are all those themes always reliable? You have a brand to feature and do they really do justice to the layout, formatting, and colors that suit your brand?
On top of it are they really fast and responsive? Such things are extremely essential to consider at the beginning itself because you are showcasing your brand and its values.
Poor performance can bring in a lot of negative impressions which is not good. Hence, consider this amongst the tips for first online shop and ensure that you customize the experience.
Emphasize on the site to be completely developed for you so that it does justice to your brand. The best time to do this is at the beginning itself.
It will save you a lot of time, energy, and resources of restarting the whole process after a frustrating experience.
Not to forget that retardation in branding and revenue downfall are other uninvited factors with it. At the outset create a powerful team with enthusiasm and excitement to develop things for you.
Ensure that all the members of the team like the designers, developers, and content creators work collaboratively.
This will improve the overall output and each of their experience will be handy for different aspects. The overall user experience will be improvised and you can be sure of world-class customization for your brand.
Conclusion
Being particular about all the small details along with the above tips for first online shop will bring you assured results. When setting up a store, it is essential to have a vision about the upcoming years.
This will help you in doing justice to all the above-mentioned tips. Include them in your decision-making to ensure that it fits the purpose and exceed customer expectations.