The current market dictates that every business should have an exclusivity approach. Such a reality immediately affects marketing campaigns and the way they are structured.
Every customer prefers to feel exclusive in comparison to others, for a multitude of reasons. One of the most important is, of course, the overabundance of competitors, each providing a different service.
Due to this level supply, demand has to be artificially crafted, using the method of being outstanding. It revolves around not necessarily providing cheaper or better services, usually just being more personal.
Out of all types of personal approach, speaking to a customer in his native language is the most effective one. Different semantical groups get different levels of gravity.
There is significantly more gravity in mother tongue statements than in any other way of customer approach. However, combining this method with the use of AI In Marketing Emails concept, formats, and templates, you get your campaign to the next level.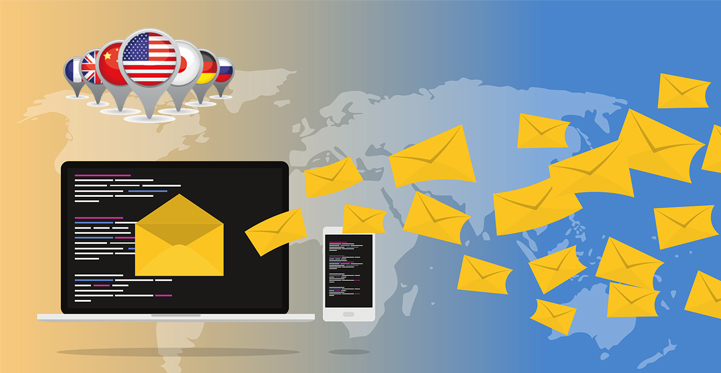 Adobe Campaign fuses these elements together to create an efficient way to send out campaign emails. Let's see how can you get improved results.
The psychology of multilingual emails:
While your brand is in its development phase, it's essential that you plan. Scheduling developments in advance is something that will prepare your or every new business sector you choose to approach.
Every sector has one thing in common – the phase of global development. In the global economy, a brand is successful only if it's able to reach a multilingual customer base successfully. That's the only way to expand your ventures and become globally present.
Customers react to their mother tongue so positively for one reason only – it' the first language they had contact with.
Therefore, for the rest of their life, this language will instill a feeling of familiarity in them. And it's a feeling you can use to get to know your contacts better.
How to approach contacts with multilingual emails:
With numerous multilingual options in Adobe Campaign, you don't have to limit yourself by cultural barriers. You can create a single email and design copies of it in the language of your targeted customers.
This can be accomplished by merely assigning the language of preference to custom lists, customer profiles or segmented lists.
That way, you'll be sure that you've used the right approach for every segmented audience list you've created via analytics gathering and parameter setting.
Multilingual emails allow you to begin essential and personal conversations and relationships with your customer. If a contact feels flattered by you knowing his mother tongue, your brand will undoubtedly benefit from the word-to-mouth promotion.
The flow of multilingual email creation:
Using Adobe Campaign, you can modify any writing to match the mother tongue of your customers. This includes SMS, push notifications and emails. Messages can be altered on many criteria, including location, location of birth or anything else you input.
Here's how you can create a campaign any way you want it, in four simple steps.
1. Adobe Campaign allows you a multi-channel approach. The first thing you should pay attention to is the creation of the initial text. Is it enticing enough? Is it concise? Craft your message that aims at a contact list and makes sure it's been checked for mistakes.
2. Then, you need to test and validate it. Using the email proof in Adobe Campaign, you can examine the message before you even send it.
Proof it as many times as you need before finalizing the content. Use the preview in local language option, to be sure of the quality and phrasing.
3. To round out the campaign, test the SMS message feature and roll them out in the similar fashion. Then can be sent in standalone mode, as well as other cases – such as delivery or within a workflow.
To continue the creation process, Adobe Campaign's AI software will be of help In Marketing Emails.
Adding AI into the mix:
Sending emails in the right language can only be worthwhile if the content is worthwhile as well. Therefore, you need to say the right thing to avoid a drop-in click-through rate and other statistical fields.
With AI In Marketing Emails in Adobe Campaign, you can prevent unnecessary campaign failures and other obstacles.
Here's how the software affects your mailing lists:
1. Predicts subject lines. The software predicts the lines based on many variables, including relevancy in the current temporal ethos.
2. Uses your previous history. By observing your campaigns, Adobe Campaign helps you import successful models and select those who are obsolete. You can also create template lists, adding those who are ideal for a single contact list or other custom generated lists.
3. Tests your lines and text. To get the best results, the AI software compares the text to other lines and tests its efficiency in a similar case.
Author Name: SMRIDHI MALHOTRA
Author Profile:
Having more than 8 years of writing experience, Smridhi Malhotra is a professional tech, health and travel blogger. She loves to gather and share her profound knowledge about latest developments in technology.
Smridhi is a management graduate and visual graphics artist and is currently pursuing masters in behavioral psychology. Her hobbies are practicing mindfulness, counseling children and traveling (a special love for Africa).