Free WordPress Themes for Wedding photographers have been listed here
In the current flow of social media networks and the virtual platform altogether, the necessity of high quality best free WordPress themes for wedding photographers is obvious.
WordPress theme is not only an effective website creation tool, it is also one of the most famous blogging engine, that's the reason best free WordPress themes for photographers have a great popularity at present.
As a result of the development of wide range of free WordPress themes for photographers, not only the quality and efficiency of them are appreciated, but also the relevance and affordability.
Therefore, free Wordpress themes for photographers take advantage over other best WordPress themes, as they are in no way inferior to the other themes, they even supersede them in numerous ways.
Particularly, over the past decades the opportunities for the photographers to present their works to larger audience have increased thanks to the newest technologies and the social media networks, where a photographer is able to express himself in the best way, practising free WordPress themes for photographers.
Taking into consideration, that they are one of the most important website creation tools, in this article we'll present to your attention free WordPress themes, which are among the most convenient for the usage.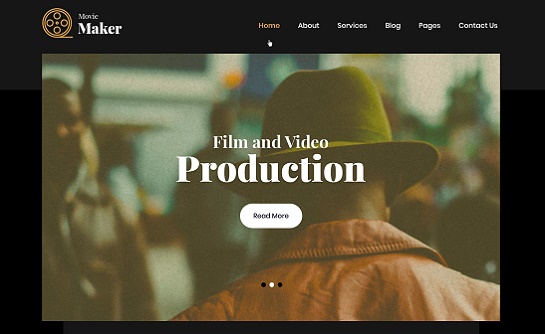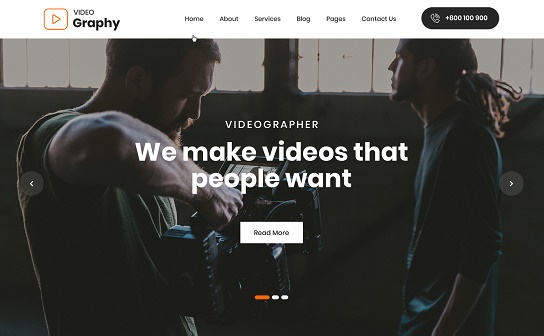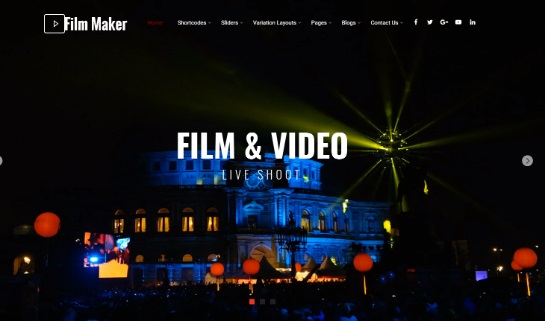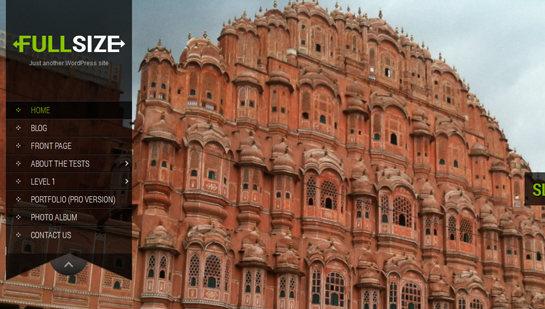 This one is a full width WordPress theme, with the help of which you are able to create a very flexible website, blog, etc. The effective background is a perfect way to show the content of the photographer's portfolio in its best appearance.
Full width theme comes with a slidebar, which moves up and down based on what you set for your homepage background. Changes, additional information, any amendment are easily customized in SKT Full Width Themes. It's the latest Wordpress theme for free.
Some other features are:
Responsive for all browsers and devices
Easily change font color anywhere on the site
Change slider transition, timings, interval etc.
Change font size anywhere on the site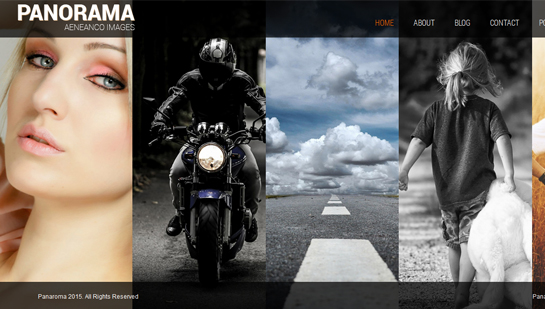 SKT Panorama is another responsive WordPress theme for photographers. This theme gives you an opportunity to make influence with several images at one.
The homepage enables you to present the most 5 outstanding slides. Visually it gives the viewer more information about the platform, where he or she is present at the moment.
SEO friendly coding is done on this website. Search and 404 page are also available. All in all, SKT Panorama is one of the easy to use Free Photography WordPress Themes.
Some other features are:
Opacity changing options.
Portfolio/Gallery display options.
Lots of shortcodes available.
Color changing options.
Another remarkable free WordPress theme for wedding photographers. It's simple, adaptable and easy to use both for the owner and the visitor. The information and basic tools of the theme are disposed in a convenient way.
The theme options are also easy to use. This theme includes several pages with different sections, which can be used by the viewer in accordance with the necessities of the latter.
Each visitor is able to prioritize his activities in this theme, choosing on which to concentrate – on the latest post in order to keep up with the given platform, or be informed about the changes in the team he is following, etc. It's a perfect theme on white, which supports dropdown navigation levels up to 5, popular plugins and Contact Form 7.
Some other features are:
Filterable gallery set up
More page templates
Animated sections management easily using shortcodes
Slider images upto 10
SKT Black is also a flexible and easy to us, just like the previous one. The structure is like SKT White, enabling the user to edit the theme according to his needs. This perfect theme is compatible with all major browsers, mobiles, etc.
Also it uses a very easy to use theme options whereby one can easily set up social icons and other elements with ease and without having any knowledge of programming. It comes with a beautiful parallax slider.
Some other features are:
Retina ready and HD ready theme.
Default contact form with captcha available.
Compatible with latest version of WordPress.
Coded with HTML5 & CSS3.
The next convenient theme, especially for photographers, is SKT Photo World. This theme is one of the effective way for the photographer's work expression. It's very adaptable and easy to use.SKT Photo World is suitable for photographers, business, commercial, companies, blogging, portfolio and personal use.
One can set his blog or website on top of this perfect theme, which displays primary full width images on the home page slider.
Some other features are:
Additional dual sidebar layout available
Photo Album feature available
SEO Compatibility checked
Gallery area available with shortcodes to be used anywhere
In case of SKT Photo Session, images help anyone visualize better than just plain text and that is what Photo Session theme does. Therefore it is a convenient theme for photography lovers, portfolio owners, photographers, etc.
It supports dropdown levels up to 5 and is extremely easy to use. It is also social media integrated theme and is compatible with latest versions of Wordpress. This theme is easy customizeable, looks good on all devices and is responsive.
Some other features are:
Color changing theme via theme options
Can change opacity as well of the theme
Integrated with 50+ social icons
Completely widgetized with footer, sidebar all in control
Another convenient free WordPress theme for wedding photographers is I Am One. The home page has various sections like about us, statistics, gallery which has beautiful pictures with lightbox.
It has 10 sections, including testimonials section, contact section and services section. I Am One is a one page beautiful WordPress theme suitable for single one-page websites. It is best suited for any kind of industry like designers, design firms, business houses, companies, personal profiles, photography, portfolio, etc.
The theme has 5 default templates, default parallax slider, social media integration, default gallery and widgets for blog area and other pages. Thus, it is one of the best free WordPress themes for photographers, which is also responsive to view in all devices.
Some other features are:
Color changing theme.
100+ Shortcodes.
Menu manageable.
5+ page templates.
One more easy to use and responsive free WordPress theme for photographers. SKT Design Agency is a very convenient theme for all those individuals and organizations, who try to make focus on portfolio, works, projects, etc.
Homepage with different secions is easily adjustable. Links color can be changed easily, menu can be set easily and 5 levels of drop down are supported. The theme is compatible with WooCommerce plugin and SEO plugins.
Some other features are:
Portfolio section to showcase your work with links to details of the project
Background, text, colors and images can be easily changed
Blog area with changeable layouts
8+ page templates
STK Parallax Me is one of the easiest free WordPress themes for photographers usage, one can make use of this perfect theme without having any knowledge of programming.
SKT Parallax Me is an elegantly crafted parallax one page WordPress theme with a nice parallax slider, ability to add upto 10 sections on single one page home. This theme is best suited for companies, business sites, photo bloggers, personal sites, etc.
5 levels of drop down are supported. The theme is compatible with WooCommerce plugin and SEO plugins
Some other features are:
Ability to change and select from unlimited colors using color picker
Ability to change background of any section
Add as many as 20 sections on the homepage
Nicely done testimonials area
CutsNStyle Lite is a simple, effective and flexible one of the free WordPress themes for wedding photographers, which can be used for multiple purposes.
It's a responsive hair salon or some other local business theme, which has a perfect appearance on all devices. This theme is also convenient free tool for the photographers, as it is compatible with NextGen Gallery.
Some other features are:
Blog templates available
4 other page templates with sidebar layout available
Shortcodes available
580+ font based icon pack available