These WordPress test themes are useful because without shelling out your money they reveal all the beauty of WordPress CMS.
In a nutshell, WordPress content management system easily combines what's best in performance across different platforms and seamless usability under different conditions. If we add flexibility and user – friendliness to the above – mentioned qualities, each and every WordPress theme will appear in its whole fragrance and loveliness.
Whether you need a niche – specific template to offer your services or an entertaining one for multi-purpose usages, our WordPress test themes have you covered! Each of them is a wonderful option to analyze from A to Z what it has to propose you.
And what is more remarkable is the fact that all of them are available entirely for free. Hence you are free as in freedom to enjoy the advantages of free WordPress test themes before going premium.
Perfect Lite is absolutely lovely and elegant, yet serious and powerful template at your leisure. From simplified installation process to proposed customization controls, this perfect theme shares it all.
As Perfect Lite has been coded taking into consideration the principles of multiuse templates, any kind of personal or business affair can be covered with the help of this theme.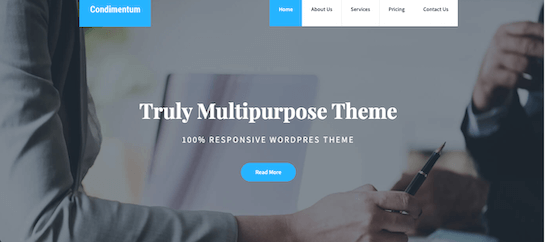 Total responsiveness and mobile – friendliness, feature – rich nature and e- commerce ready platform are what stand Perfect Lite above many other templates.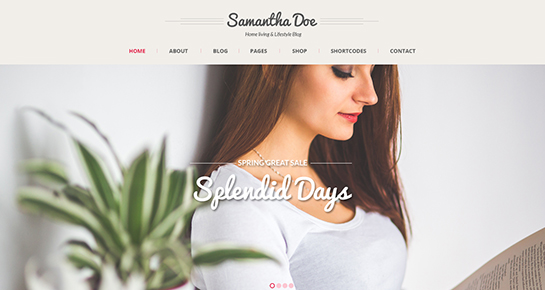 Girlie Lite is one of the beautiful and chick WordPress test themes designed with style and coded with precision. Since lots of female colors and touches are inserted into the design of the theme, Girlie Lite dominates among women and girls.
From a more constructional standpoint, this awe – inspiring template comes with standard pages inclusion like 404, search, category and more, homepage slider to add up to 5 slides in free version of the theme, color changing controls and much more.
Build upon Customizer, the theme makes it possible to tweak to the core of the theme and make quick changes.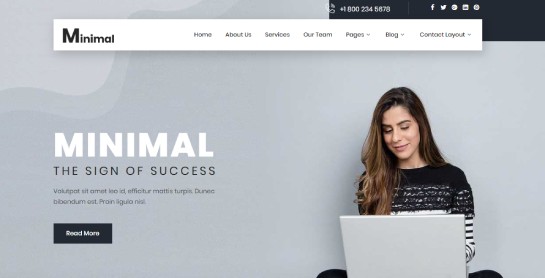 Nature Lite is what can be called simplicity and compactness. The tranquil nature of the theme is closely combined with durable operational platform to record long – term success in the nearest future.
The theme's package includes convenient sections and areas for content dissemination, as well as handy features and controls for manifold actions.
Among them are link color changing and other homepage options. The theme is also search engine optimized for higher ranks in search engine inquiries. Social media – integration is also taken care of to draw more traffic coming from different platforms.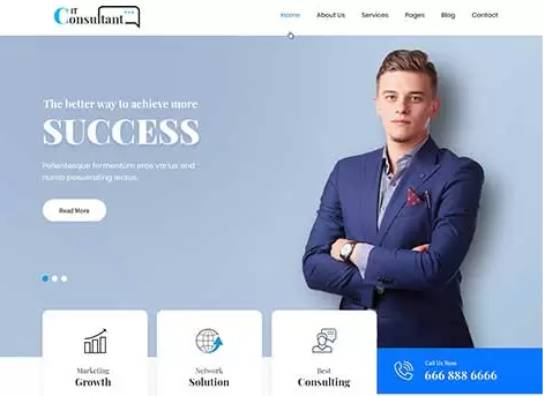 Meet IT Consultant Lite as another user and developer – optimized free product in our list of WordPress test themes.
The fact that this template can be acquired for free designates that you are not going to sweat hard and spend money for testing all the ins and outs of the template.
However, the strong framework and lots of pre – enabled options give the cue that you are dealing with a premium – quality template. IT Consultant Lite painstakingly balanced between smooth navigation and fast loading, as well as presentable look and feel.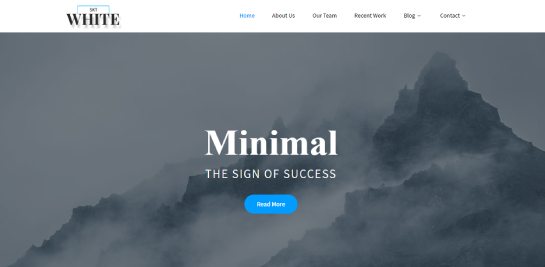 In case you are looking for elegant and durable image – based platform, SKT While can be ideal for you. A wide scale of businesses and individuals can take advantage of this theme. Particularly, your photos and images, portfolio items and design projects can be easily showcased via this theme.
Set up full and bewitchingly accurate website in minutes and receive fast and dependable support whenever you are faced with some problem. Fully adjustable slider is added to the homepage of the theme spanning the full width of it. You can add as many as 5 slides to it.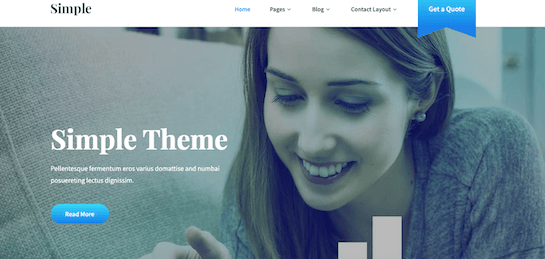 SKT Simple is one of the newly launched WordPress test themes for you to run your event management or any other event and project – based website. Small and startup businesses can also make the maximum of this template with no cost at all.
The beautiful design and touches of this template will add unique style to your website. Website content can be displayed in a streamlined fashion each having its presentable exposure both for desktop and mobile users.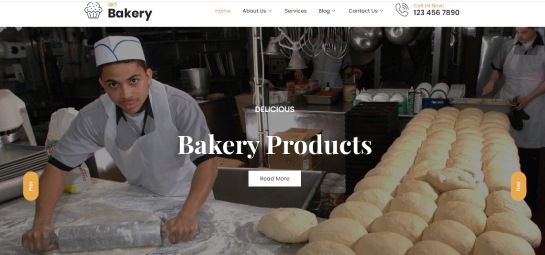 Make a bold and unforgettable first impression on your website viewers with the help of SKT Bakery Lite. The theme is planned and launched to meet the demands of food and drink – based industries, including bars and restaurants, bakeries and eateries, etc.
It supports the latest version of WordPress and is based on HTML5 and CSS3 coding responsible for the ultimate responsiveness of the theme.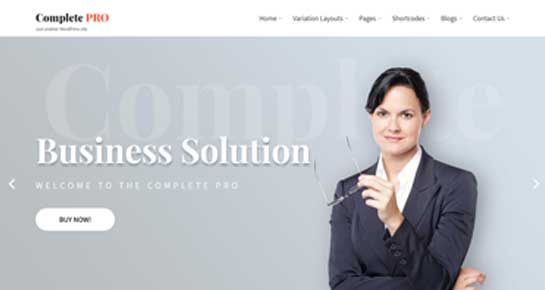 Complete Lite is the most complete and self – consistent system in our collection of WordPress test themes. It has already been checked and confirmed for its comprehensive capacity no matter what kind of website is revamped or built on it.
From color management to the utilization of widget – friendly areas, with Complete Lite you are powered to do. 5 levels of sleek dropdown navigation are available, as well as commenting and blogging controls to engage more and more people.
Subtle and graceful, yet serious looking and smart, Spirited Lite will never leave you with empty hands. Ready to draw your success scenario.
This theme encompasses inherently versatile and sophisticated layout with customizer – based operation and WooCommerce compatibility. Multilingual ready nature will let your content appear on multilingual format.
I Am One knows the power of creativity and modern design. As such, it renders contemporary look with attractive touches and solutions to allure each and every website surfer.
Designed and developed for a wide range of businesses and initiative, I Am One features parallax slider on the homepage, more than 12 homepage sections, as well as plugin compatibility to meet e – commerce and other purposes.
When it comes to starting a new business, the first thing that you would often need to do is to set up an online presence. Recent studies have indicated that most of the business transacted is often done through online medium rather than the casual walk in to your shop.
Given this, you would naturally want to set up an online shopping portal, and base it on WordPress for the simple reason that WordPress ranks right at the top in terms of ease of use, flexibility and performance.
That's why you need to checkout some of the WordPress test themes and choose the one that seems to be a good fit for your business.
Granted, that selecting one theme from our many WordPress test themes is easier said than done, but with the tips posted below, you should have no issues in picking the right one for your website.
Research: The first thing that you need to do is to check out your competition and their websites; more importantly, you may also want to check out some of the top companies and their website to get some good ideas regarding the layout, overall design and use the same elements for your website.

Once you have a rough idea on how you would like your website to look, you can then move on to checking out the various themes that we have listed for your convenience.

Responsive: It is vital that you double check the various themes to ensure that they are all 100% responsive and do not come with pre-set width as this can affect the functionality of your website when accessed through other devices such as mobile phones, iPads, etc.
Multi-lingual: If you plan to cater to a wide audience and one that's located across several continents, then you may want to check and see if the theme is compatible with third party plugins that make it easy to translate the content into several languages.

Additionally, you may want to check and see if the themes you plan to use are translation ready, and if they are, then check to see if the said theme supports third party plugins.

Page builders: Premium themes come with pre-built templates, and even page builders which make it easy for you to create new pages and layouts using the drag and drop effect; but free themes rarely come package with built-in page builder.

So if you are using a free theme for your website, then you need to make sure that it is compatible with third party page builders that you can install and utilize to develop the pages of your website.
With these tips, you should have a better idea of what theme to pick for your website. Importantly, make sure that the theme you choose is niche specific and the right one for your business.
Once you have your theme installed and your website up and running, all that's left is to add high quality content with images and other media formats, and with that, you should be all set to begin marketing the same.