We have taken the pain out of collecting the best WooCommerce fashion WordPress themes at one place for you to review and apply any of them for your fashion related commercial profile, online storefront, boutique or atelier website, fashion blog or magazine, modeling agency, designer and other profiles.
If you want to succeed in a modern commercialized fashion world, going online and trading online is inevitable.
Today's virtual reality is where the majority of clients and prospects, leads and partners of your fashion or commercial business venture are waiting for you to appear and get in touch with them.
Well, what takes it to be successful website owner is to have a reliable and powerful platform ready to be controlled and customized the way needed.
Our WooCommerce fashion WordPress themes are some of such valuable examples you can choose to rely on and enjoy boundless of benefits.
If you are not experienced in dealing with digital portals and template, there are certainly hurdles to face if you choose a website template that requires certain coding actions and procedures from the backend.
With these WooCommerce fashion WordPress themes, it is never going to be a case. All of them are shortcodes based and admin friendly with easy drag and drop functionality, widget and page controls, Customizer supported to eliminate your efforts as a website admin to the critical minimum.
Finally, each and every WooCommerce fashion WordPress themes you are invited to check out is 100 % WooCommerce optimized meaning you add any WooCommerce plugin or extension to your site and integrate your merchandise into online store, add membership functionality or shopping carts, payment systems or gateways, etc.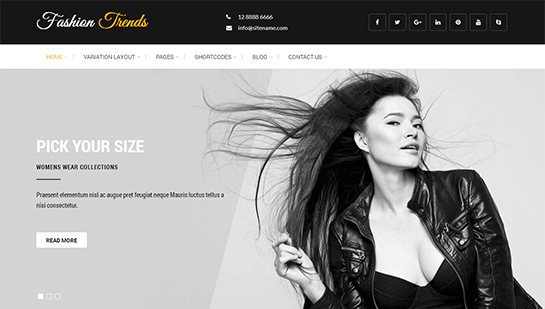 Grow your fashion or beauty related e commerce community with Fashion Trends in the most economic way and with minimum efforts.
It is one of the productive and stable WooCommerce fashion WordPress themes with which you can adopt multi channel approach to reaching out your target groups of clients.
Whether they are surfing search engines with relevant inquiries or chattering with friends on social media networks in an effort to find what they are looking for, with Fashion Trends they will be directed to your profile or online storefront since this template is totally SEO and SMO optimized.
Along with SEO, SMO and WooCommerce support, other tools and extensions such as multilingual, shortcodes, Google maps and analytics, comment and other ones are all well functioning with Fashion Trends.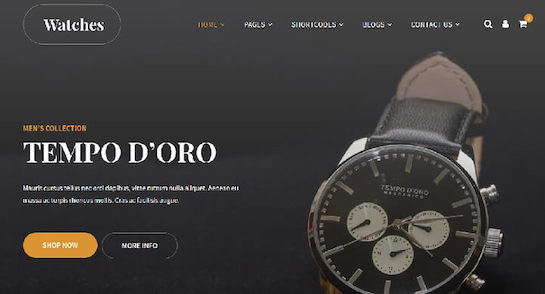 Advertising your fashion clothing or product lines, luxury watches and accessories, bags and belts can turn to be a real fun with Luxury Watch.
Visually catchy and lively, functionally e commerce compliant and shopping friendly, Luxury Watch celebrates totally dependable HTML5 coding and CSS3 styling, cross browser and device compatibility, multilingual readiness with PO file inclusion for you to run an international friendly shopping center or online boutique.
Stock images and files, photos of products and other visual materials can also find their proper place within posts and pages, gallery area and in such case be easy to search, review and like by your website guests.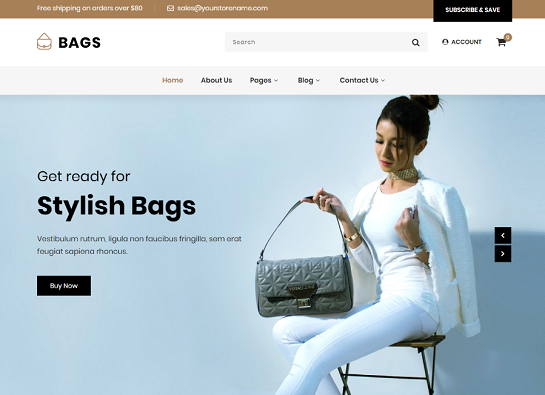 Another top rated template that includes all the key components leading your fashion forward commercial template to digital fame and popularity is called Shopzee.
Whether you provide tried and true fashion design solutions or offer something exclusive for your ambitious clients, Shopzee is custom built to market all the categories of your products and services.
Once you are online with your all dancing and all singing store, you are free to make it WooCommerce supported in order to create a convenient shopping atmosphere for your online guests and let them make purchases without leaving their comfort zones.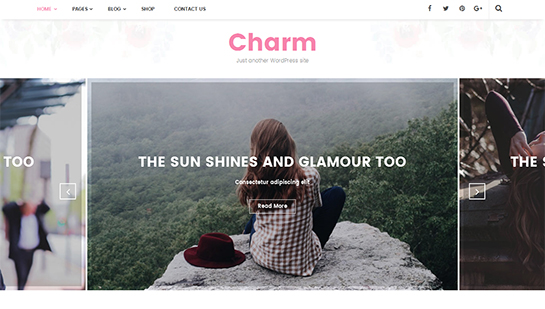 From enthusiastic fashion gurus and bloggers to creative designers and tailors, clothing manufacturers and distributors, fashion store and jewelry boutique owners, fashion agencies and associations, absolutely any kind of fashion and commercial undertaking is destined to succeed with Charm.
Whether you want to focus on retail or wholesale trading, market your unique products, identify modern fashion trends and share them with your followers, share interesting interviews with famous representatives of fashion world, you can do it with this responsive and easy to navigate template.
It also comes with homepage default content to be edited or removed to leave place for your own content and descriptions, offers and product listings, articles and publications.
Homepage default slider is also prebuilt to host charming and beautiful images at the same time letting your control pause time and animation.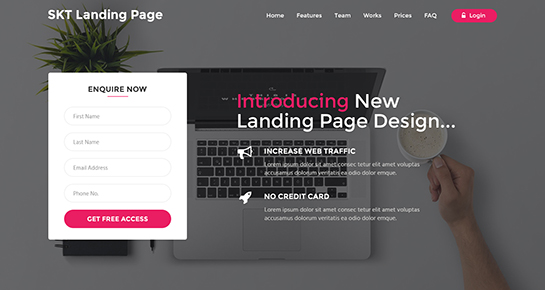 Another recommendation among WooCommerce fashion WordPress themes that has a deep grasp of this relevant market and its demands comes to be known as Landing Page.
As you can fairly assume by the name of this template, it is custom built to bring landing page functionality to your website and support the enhancement of your sale results and client engagement rates.
However, this efficient landing page mechanism is paired with minimalistic web design style to keep the balance between the functional saturation and simplicity of your profile when it comes to the end users and their expectations from your site.
White dominant interface with flat icons and buttons, nice looking homepage slider with controllable slides, color choices and CTAs will generalize your site's awe inspiring look and feel.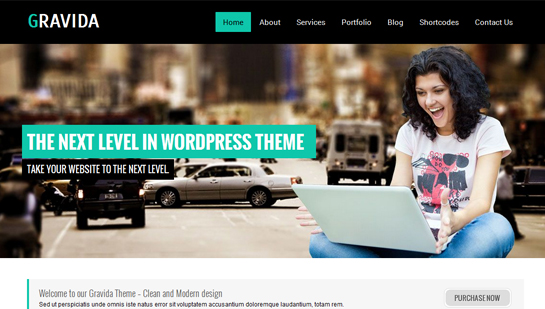 Beauty, fashion and apparel e commerce websites can greatly benefit from Gravida that is lovely in form and unbeatable in operation, SEO at its core and user centric in performance.
Opening up floodgates to more clients and shoppers to your online store or shopping center will be affordable with this pocket friendly yet all inclusive commercial website building toolkit.
The uniquely designed yet easy to reconstruct and customize layout of the theme enables you to creatively cover every single aspect and corner of your online presence, from the overall look and dominant color shades to inner functionality and content categorization, scheduling and publication.