There are almost unlimited possibilities and options to create an effective and valuable review website. But if you want to feel the tempting smell of freedom to create and elevate your specific website without any additional help and without shelling out your hard earned money.
You'd better narrow down your search around the best review WordPress themes we have put together for your consideration.
The reviews and testimonials have long become one of the most trusted social values among the clients and customers.
If you don't miss the chance to have a special review functionality and area on your website, you are more likely to improve the conversion rate of your site, since people are going to take the positive feedbacks of the others into notice and trust you or your business more than previously.
In most of the cases, your unique offer or excellent product description is not enough to encourage people that you are the best.
They need to analyze the experience of the others who have already managed to benefit from the cooperation with you. Therefore, the integration of review practices to your website is more important than it may seem at a first glance.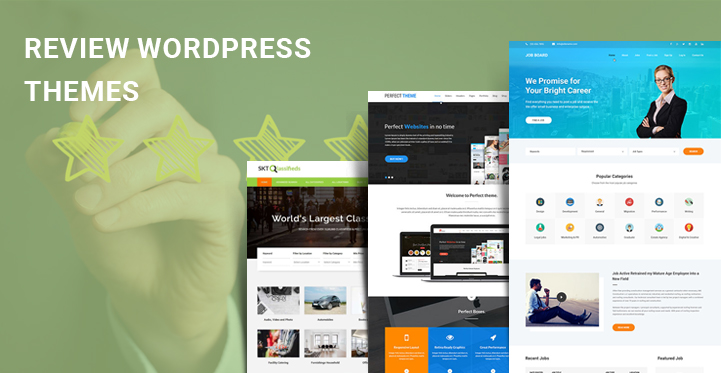 The roundup of the best review WordPress themes included in our article is intended to support any kind of relevant website, from service provision to product listings, from personal to business websites that advertises your own business or another one with affiliate links to direct your clients to another source.
Each of these feedback and review WordPress themes shine with modern design and durably coded functional base so that you are going to enjoy the uninterrupted work of your website no matter what type of content you share, who your basic clientbase is or what device is being used to access your profile.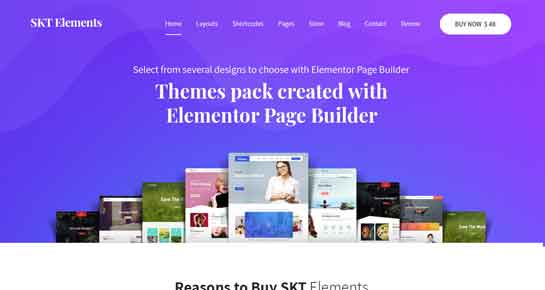 If you are on the lookout of a pixel perfect and seriously touched, visually clean and functionally stable platform to market any kind of services and products with positive reviews and effective feedbacks, SKT Elements Pro is what can be your final destination.
You are not going to manage your site from the scratch. Half of the work is completed by the enthusiastic authors of the theme who have done their best to leave you the fun part to enjoy with customization and management options.
Hence, you are capable of practicing different color combinations and fonts, icons and buttons look and arrangement, homepage images on the default slider, as well as widget friendly areas to give a compact look to your site.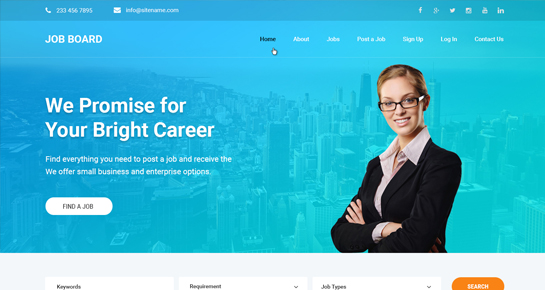 The next template that strictly follows the demands of the modern digital platforms on the one hand, and effortlessly complies with the modern web user's expectations is called SKT Job Portal.
This responsive and high traffic generator website tool is also among the best review WordPress themes as it comes with a totally flexible and adjustable layout to prioritize your needs from a website and customize the default theme according to it.
Search engines are going to love the responsive and cross mobile compatible nature, high quality content and imagery, legible typography and SEO preparedness of your site and as a result rank you higher than your primary competitors.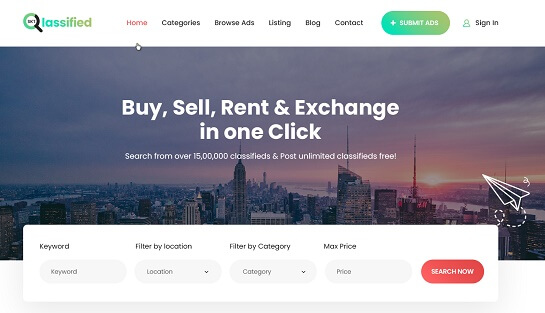 Whether you are planning to create an online job portal with positive reviews of all those who have found their dream job through your website, a hotel site needing as many reviews as to keep more and more clients engaged with your hotel and its services, restaurant or other business, Classified Ads knows how to deal with it.
The award winning review WordPress themes are never hesitant to provide you with the most admin friendly layout to work on and to bring your ideas into life.
Classified Ads is not an exception in this case and comes generated with live customizer based platform and powerful admin dashboard from the backend for you to tweak the site's essence and manipulate it as per your needs.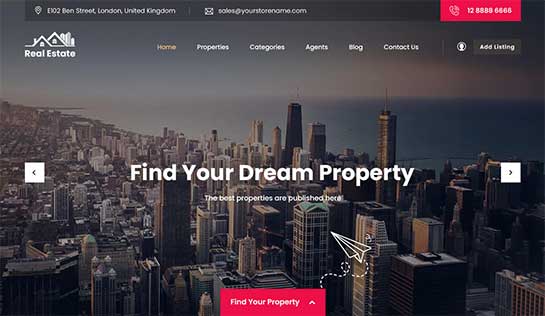 Whether you are going to craft a text or image based website, showcase real property listings or arrange a universal online platform specifically for reviews and recommendations of absolutely any kind of businesses, look no other way than Real Estate.
Built with care and coded with HTML 5, Real Estate makes it possible to check different views of your site and choose your favorite one with grid or list view options.
However, whatever your choice, your website is going to boast its absolute best on different platforms and portable devices, gadgets and smartphones.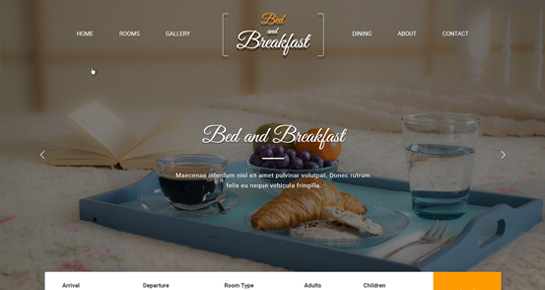 You may think that you are doing a great job but your opinion means nothing if your clients are claiming the absolute opposite of what you are convinced in.
Therefore, enabling your clients and guests to leave their opinion and thoughts, recommendations and claims in the form of reviews is highly appreciated.
The positive ones will persuade the other clients of your excellence and reliability, and the negative ones will help you find the areas and aspects where you are limping.
Bed and Breakfast is one of such review friendly templates you can acquire without striking a big blow to your budget and highly benefit from it.
From responsive HTML 5 based layouts to pre enabled shortcodes and other components for customization and functionality extension processes, Bed and Breakfast shares it all.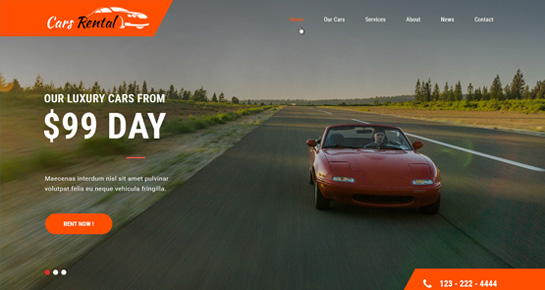 Indeed, review is a free way to evaluate the performance of your company or business, commercial store or any other online platform.
Therefore, using one of the best review WordPress themes and using its whole potential to draw the most beneficial picture of your business in the client's eye is one of the reasonable actions you can do.
A separate testimonials area for your customers to leave their comments and reviews, highlight your serviceability and more is also given along with blog area to ensure your site is active on a daily basis.