Are you looking for the top class quilting WordPress themes to go live with your quilt making business? Then, you are welcome to follow our article!
Quilting has its roots back in ancient times and has undergone profound revolution through centuries. Today, quilting is a unity of useful profession and artistic self expression. Therefore, the quilt making business is still alive and even doing well.
If you have made a choice in favour of WordPress CMS for your quilting or sewing, stitching or handmade business, congratulations!
But if you think that finding a perfect template matching all your needs is a simple task, we are sorry to rain on your parade.
Although WordPress repository is rich with quilting WordPress themes, it's really hard to find a specific one unifying all must have features and being available at a pocket friendly price!
But there is also good news for you! We have taken the trouble of looking for the most cost effective yet amazingly versatile quilting WordPress themes for individuals and companies functioning in quilting or sewing field.
From quilters to tailors, ateliers and fashion studios, from private entrepreneurs and business professionals can find the below mentioned templates reasonable investments for their online success.
Quilting WordPress Themes for Arts and Crafts Based Websites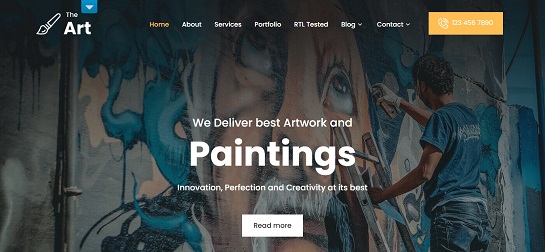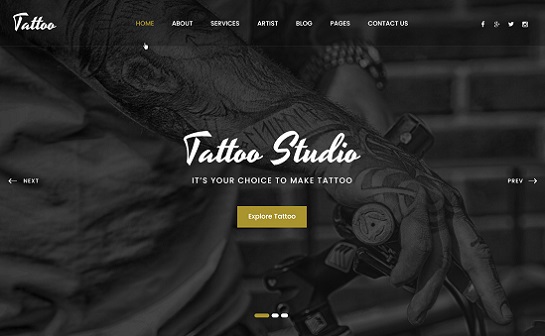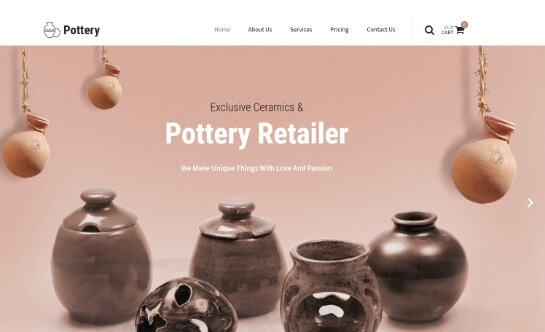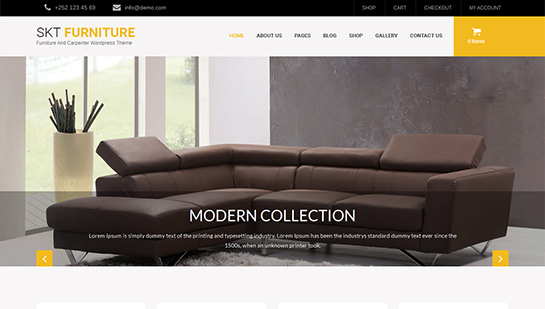 Furniture Pro is the one that knows the shortest path to success. Designed and developed with ultimate care of the professionals working on it, this template appears to be one of the revenue generating quilting WordPress themes in the marketplace at present.
It creates and renders unlimited possibilities for you to showcase your professionalism and talents in quilting world, as well as demonstrate the best pieces of your unique art.
The homepage full width slider can be the cornerstone of your online exhibition when armed with high quality images and photos of your works. Additionally, you will be able to control its timing and animation, and even replace the default slider with the one you like more.
Add your content in an attractive way and feel confident when it comes to mobile usage as well. Furniture Pro is a perfect solution taking into notice the requirements of your mobile based audience as well.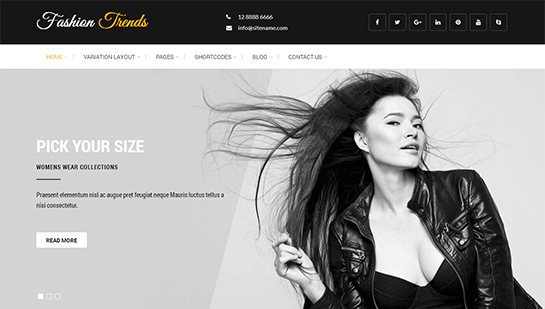 Fashion Trends is lively and ambitious, colorful and energetic template ready to cover a wide scale of topics and niches. The possible range includes any fashion and vogue, mode and studio, quilting or sewing industry and even more.
Crafted by professionals for professionals, Fashion Trends will leave you speechless whenever you try to use the given platform with its feature rich toolbox. Use the prebuilt customizer to make your profile a domain where every single visitor will feel comfortable and will access to your contact information freely.
SEO friendly coding is one of the essential features of every modern website and Fashion Trends does not lack it. It means that all the efforts have been made by the theme authors to make your future profile search engine friendly.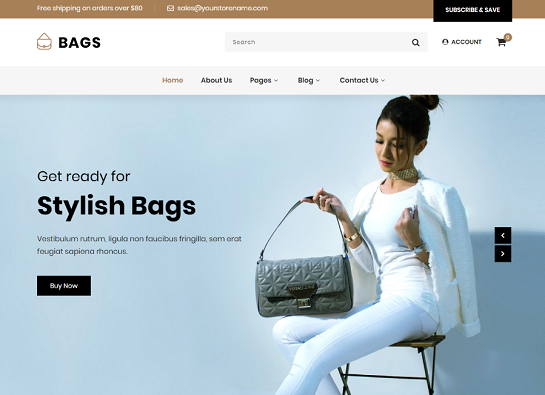 If you are looking for the commercial ready platform to showcase and sell your quilts, look no further than Shopzee. It is one of the popular and frequently user commercial tools included in quilting WordPress themes and accessible to the public at large.
Shopzee seamlessly manages to blend highly functional theme structure with easy to use interface and customization options.
Showcase your products and services, add contact details and other useful pieces of content, and finally, organize your online store with the look and feel you prefer.
This template also runs at an optimal speed to be ranked high by search engines, as well as is smoothly navigable to result in satisfied website viewers and online customers. PayPal, Credit Cards and MiJireh payment gateways are all supported by this template for instant payments and their receipts online.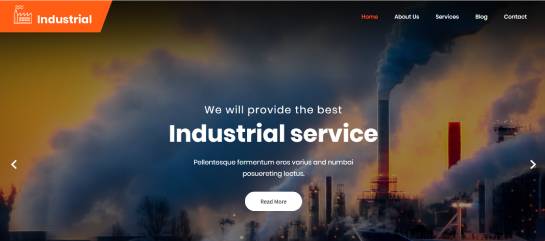 Packed with a plethora of features and elements, icons and fonts, SKT Industrial is one of the best selling quilting WordPress themes armed with simple drag and drop functionality. This template is well aware of all the technics that can make your website look good and function hassle free.
It doesn't matter what website you are building on SKT Industrial, be sure you will come off. However, this template feels like a fish in water when it comes to highlighting any industry and handicraft related businesses, from construction and architecture to quilting and interior design.
All in all, it comes bundled with full color changing controls, Google fonts and font based icons, entirely controllable sidebar area for additional posts and pages, gallery, testimonials, team, services and much more.
Girlie can be the starting point of your quilting business. Visually elegant and touchy, functionally advanced and all inclusive, Girlie is one of the most versatile website creation and management platforms.
It's a template that forces you to use all your imagination and creativity to boost your online performance and engage more clients and customers. For this you have all the favorable conditions and all the primary tools, including font and color controls, shortcodes for accordions, testimonials, information boxes and more.
Gallery area can be the best destination of the high resolution images depicting your creative and eye catch quilts, decors, trims, etc.
Social media integration has also been done for you to use the power of the modern social media platforms as well.
Well developed and serious looking, Marvin can visualize your strong skills and experience in any field. Launched for individuals, Marvin can be the best online presentation, profile, resume or CV for you to find new partners and clients, employers, etc.
Hence, this template can stunningly suit to anyone who is engaged in quilting and want to reach new professional heights through the online platforms.
Showcase your artwork via the theme sections and areas, run an online shop to sell your products, showcase your skills in the relevant skills section, use the works section as a portfolio part and run a daily blog for more traffic.