A collection of the best personal branding WordPress themes is shared with you so that you can quickly get started with a high quality website contributing to the promotion and branding of your personal initiatives or business venture.
If you are a personal coach or trainer, freelance developer or digital expert, web programmer or designer, fitness trainer or life coach, financial consultant or private contractor, our personal branding WordPress themes will be among the best marketing and advertising tools you can have at your disposal.
Branding yourself and whatever you are engaged in is primary proportional to your popularity and success. Building a strong online presence and sharing your best skills will add more value to your career and business activities, as well as will let you be highly challenging in today's ever changing world.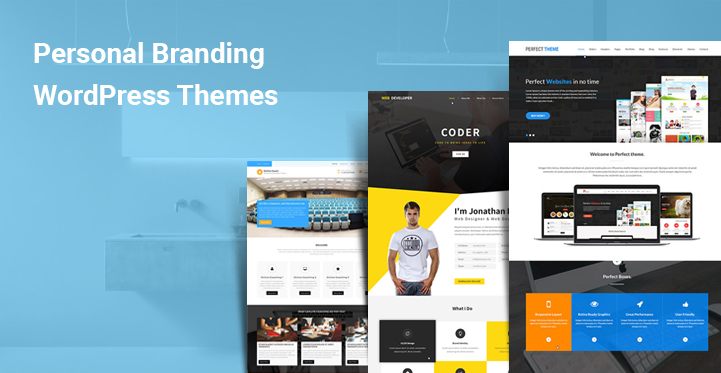 No matter if you are doing your first steps towards becoming a highly demanded specialists in your sphere or want to enlarge the scope of your influence and attract more clients, sell more products with the help of eCommerce world, share your cv style or business card website with an international audience, you can do that with one of the best personal branding WordPress themes crafted and launched by SKT Themes.
Unlock your creativity with each of these premium templates and share portfolio with the best pieces of your works or professional headshots, add details catering to your knowledge and education, work experience and qualification, successful and upcoming projects, offer services, sell digital or physical products and become more popular among the target client base.
Whether you are a high profile private entrepreneur, business owner or a freelancer in charge of your working hours, you are not going to face any difficulty while creating a website with the help of any of these self promotion and personal branding WordPress themes. The primary aim of the themes' authors was to keep them as simple for the usage and customization as possible, and you can be sure they succeeded in doing that.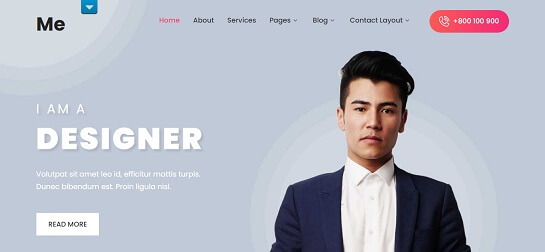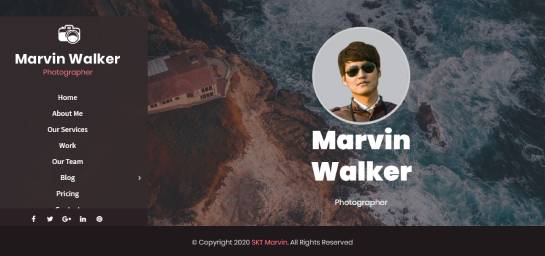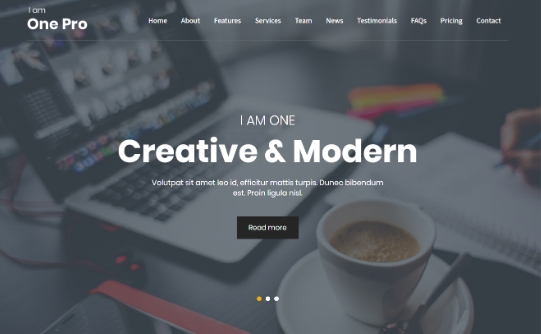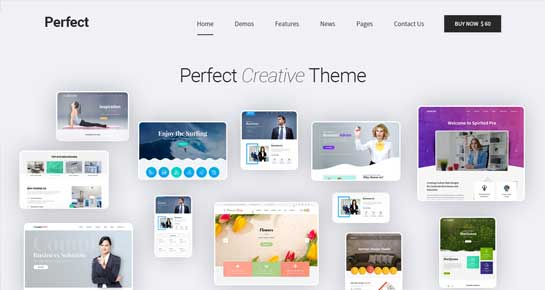 Create a better you with one of the top quality personal branding WordPress themes called SKT Perfect.
Use hundreds of modern web design and functional solutions this modern website grant you with, customize a unique website and authentically stand out from the crowd.
There is a live customizer at the theme's arsenal for you to continually change the look and feel, functional base and content of the theme to stand dynamic and interesting for your potential audience.
SKT Perfect's design is clear and serious, however, you are free to give a completely new feeling and colors to it to match your personal style or branding.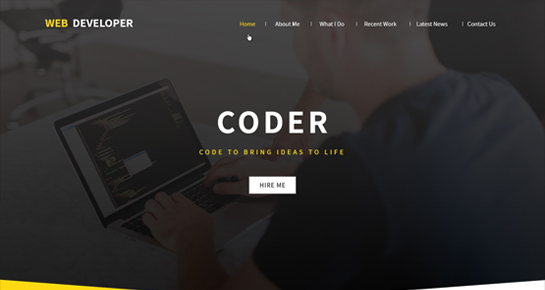 Web Programmer is going to transform your image and share the best version of you with the digital audience.
Regardless of whether you are a web programmer, full time developer, animator and engineer, designer or virtual assistant, legal or financial advisor, photo blogger or photographer or any other specialist who is looking for a reliable platform for self expression and self promotion, Web Programmer is your helping hand.
Stress your strong points, performance and contributions, display relevant portfolio items on the homepage slider to make a great impression on your next client or employer.
Use widget ready areas for giving additional information, sharing links and social media icons, contact details and more so that people can quickly get in touch with you.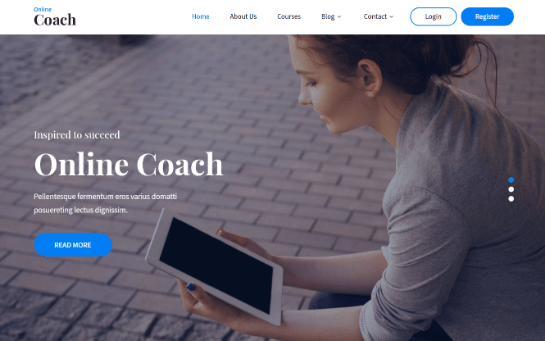 The website and the message you communicate through it with your audience marks your professionalism, career, reputation and reliability. The better your site is presented and managed, the higher the chances you will be noticed by people you would like to cooperate or work with.
This cutting edge website building technology comes with minutely worked out foundation and practical admin dashboard for you to utilize when it comes to modifying or customizing your theme, adding new touches and colors to it, changing homepage slider or updating services section, using blog area for publishing new posts, articles, interviews and more.
Tap into the world of new opportunities and career growth with vCard that is versatile and powerful, search engine and social media optimized, responsive and mobile checked.
This one page style CV and business card building tool is convenient in terms of homepage management where you can have different suitable sections to provide a categorized and thematic content to your online guests.
Just like you create your CV in different languages to prove your intelligence and be interesting for more businesses and possible cooperations, vCard enables you to share multilingual content for your website so that you can attract the attention of more prospects.
SKT Dual is a competent marketing tool you can use whenever you want to brand yourself and your operation as an individual or a part of the team.
It's one of the HTM based and CSS 3 styled, visually inspiring and functionally unbeatable personal branding WordPress themes ready to craft a winning strategy for you.
If you think we need to question your talents as a web developer before you can use the full capacity of SKT Dual, we hurry to tell you that you are wrong.
You don't need to be an experienced coder to make the most of SKT Dual that is very intuitive in usage, well documented for quick instructions, as well as shortcodes ready you can use at every stage of your personal branding site's development.
Fashion Trends is going to be that "great differentiator" between you and many other creative enthusiasts and specialists.
Choose this colorful and stylish website template for new opportunities and promotion options, as Fashion Trends is custom built to use all the effective methods and functions to make your online presence search engine friendly with clear and responsive coding, quick loading time, plugin support and multilingual readiness.
WooCommerce and eCommerce compatibility is another plus you can enjoy and benefit from while going online and selling whatever is relevant to your specialty, talents or business.