In a never ending flows of discussions around the best office supplies WordPress themes, we thought it would be reasonable to share some of the most practical ones with you for creating your office supply agency, office furniture manufacturing, workplace and office stationery website easily.
The importance of the right choice of office supplies and equipment has a primary correlation with the efficiency of the work. It's hard to imagine a productive worker fussing around or kicking his or her legs in an effort to find the needed printer paper, stapler or folder to get the work done on time.
On the other hand, the competently selected office supplies are to increase the level of the work process organization, which ultimately has the best effect on workload productivity.
This checklist of the best office supplies WordPress themes can be the best planning toolkit for such companies and office equipment and products suppliers to boost their influence and create the best conditions for their primary clients to make orders online.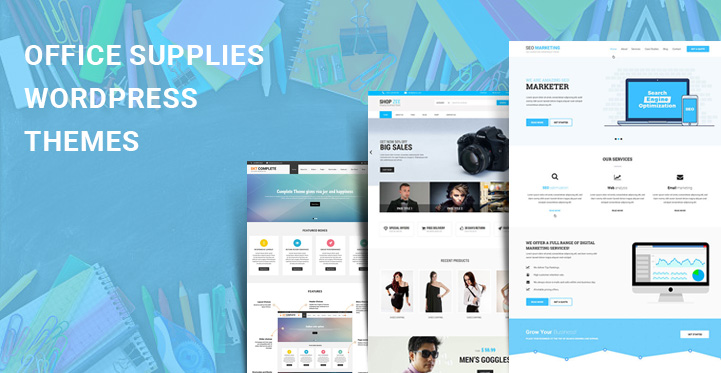 Each of these workplace arrangement and office supplies WordPress themes can be a solid roadmap for you during the creation of your client optimized and easy to navigate profile.
From representing papers, envelops and boxes, notebooks and notepads, binder items and hanging folders, writing implements, office storage, electrical items and more with relevant images and description to selling them online, these supplies WordPress themes are competent to do it all.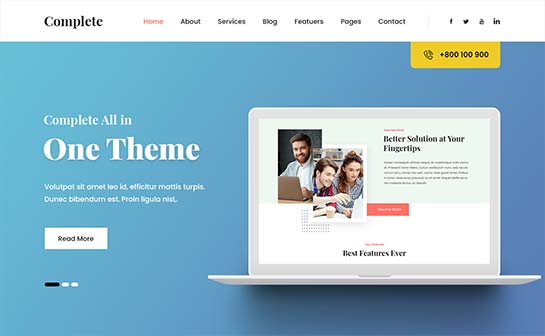 Completely worked up and presentably designed, Complete Pro is one of the top recommendations in the sphere of office supplies WordPress themes you are powered to purchase and use.
With this amazingly smart and versatile template, you will definitely feel the spirit of freedom, as well as the open and sharing nature of the theme since it is General Public Licensed. In other words, it means that you are free to make this template your own with as many changes and modifications as you would like without breaking any law.
Hence, customizing Complete Pro and giving it a unique look with colors, typeface, animations, shortcodes, commercial ready layout and more will be within the framework of legality and will let you shape the best form of your website to gain the trust and loyalty of your clients.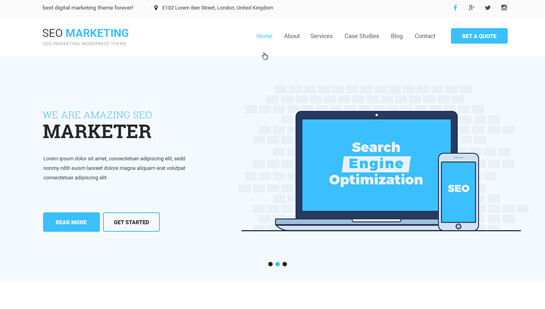 SKT SEO is the next business and corporate related website toolkit any office supply company representative can find relevant to the needs of his specific business.
While the template is already professionally designed and coded, accurately structured and packed with demo content, you are capable of tweaking the theme's backend with shortcodes, design touches, colors, structural changes with page and post layouts, etc.
Homepage slider is also enabled right from the start to be the destination of your visual materials, as well as more than 600 social icons are included to make your website thoroughly socialized and social media integrated.
Footer, header and sidebar areas are among those additional content zones for giving place to your additional and secondary content, from latest topics to quick links and advertisement placement.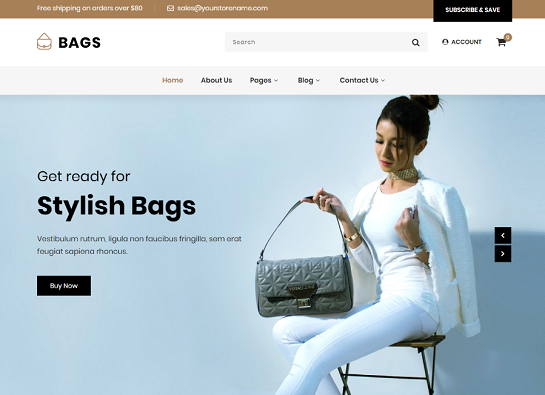 The fortune smiles to those who are not only dreamers but also doers. If you are dreaming of making money with an online office supplies storefront and keep your doors open for them around the clock, you can definitely do it with SKT Shopzee.
This self secured and polished website tool is associated with reliability and ultimate management capacities to make you the final decision maker when it comes to changing the overall appearance and working potential of your shop or office equipment provision website.
Visually clean, yet functionally saturated, Shopzee makes it possible to add and customize as many product listings and categories as your business needs to be showcased fully.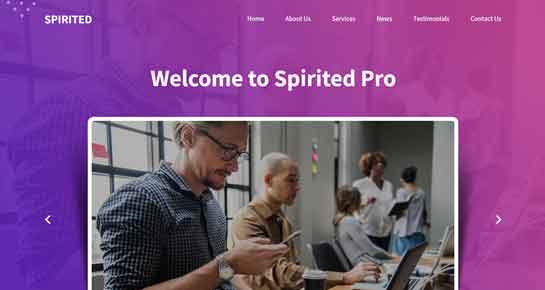 Whether you are going to offer and market ordinary list of office supplies and products, or to focus on something unique and new, like eco friendly merchandise or non toxic alternatives of the common ones, Spirited Pro will contribute to the best exposure of them.
Built and elevated by the professionals for professional and startup businesses, Spirited Pro is the one with classy appearance and dependable operational basis for you to enjoy the whole beauty of the best office supplies WordPress themes.
This "free" nature of this software has to do with the freedom given to its end user to take the leading role in the theme's management, customization and maintenance. As far as the price is concerned, you are going to pay a reasonable amount of money as compared to what you are going to receive instead.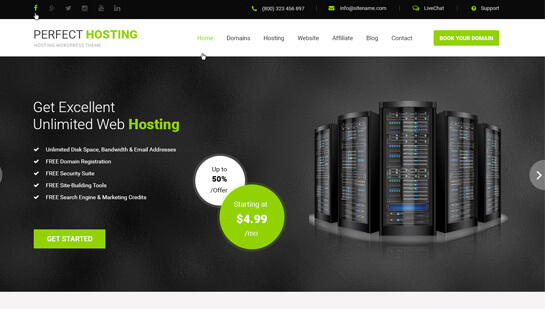 Another multidimensional and all inclusive digital product tested and tried by hundreds of active users is called SKT Hosting.
Your success with this valuable template is guaranteed by the possibility of creating a platform where both your and your customer's needs meet.
You as a website owner will be able to administer all the theme controls with coding processes taking the minimal role in terms of shortcodes. There are hundreds of shortcodes pre enabled which are all pretty easy in usage and management.
Satisfy the clients' office needs online and combine it with an excellent customer experience so that they leave your profile satisfied and with an intention of coming back soon.
From responsive layout to meet their mobile consumption needs to error free navigation and eye catchy and high quality image support, SKT Hosting grants you with all.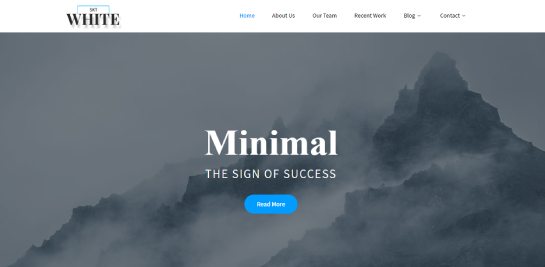 Safety and modern coding touches paired with wonderful design solutions are what make SKT White Pro so lovely.
Operate efficiently with this responsive and image based template and you will not miss a single chance of doubling your sales with your online store operation, keeping your existing customers engaged with your content and attracting new ones with interesting website solutions and offers.
From sharing flexible environment to offering durable coding, supporting HD ready visuals and smooth navigation levels, shortcodes application and plugin compatibility, SKT White Pro will get you covered.