The list of the best import export WordPress themes are handpicked in this article.
These themes provide precise and authoritative examples for proceeding with any kind of relevant website creation, including delivery, shipping, packaging, logistics, trade, or other sites.
If you are a representative of any company or organization that has already occupied its special place in the international supply chain, import and export management and mastered it fully, or have set your mind on expanding your medium–sized business to reach out to a global market.
You are in the right place, since we have done our best to sort out the best WordPress templates for you to enter or advance in the award–winning and highly competitive online world of logistics and transportation service provision.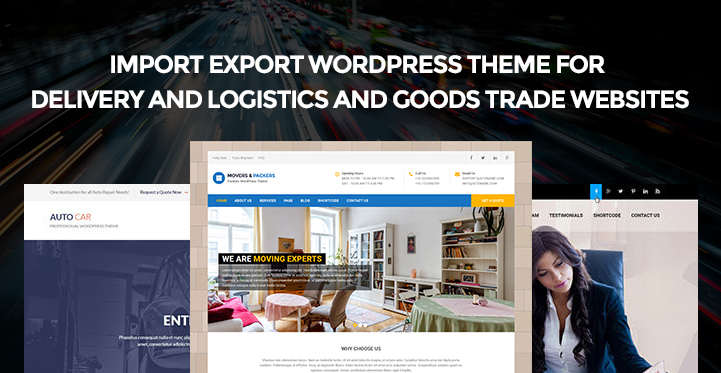 So, there you are with your far–going pursuit, and here we are with our practical import export WordPress themes to build your website from the ground up and take it to the influential level of near–perfection.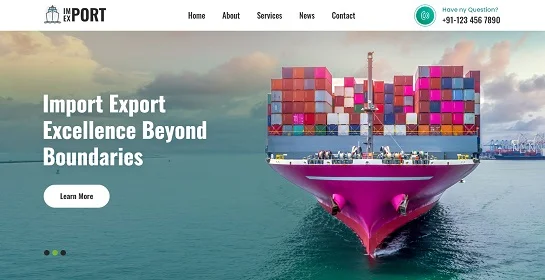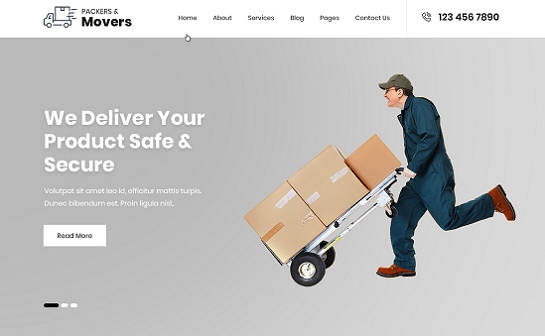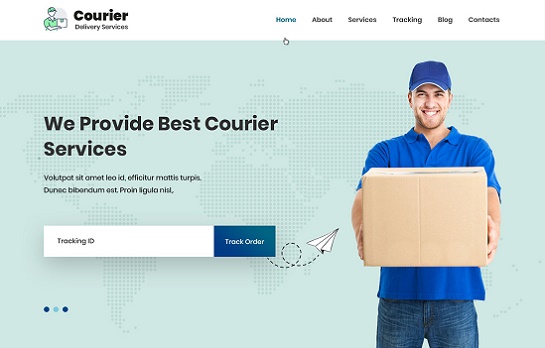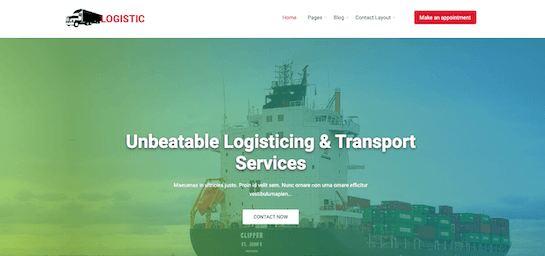 Logistics is a responsive and mobile-friendly import-export WordPress theme that comes with the support of page builder, woocommerce, advanced admin panel, an easy user interface, a live customizer option, Google fonts, and so on.
You can import its demo content in just one click if you like its look and feel and are willing to have a similar kind of website for your business.
Does not matter what exactly you are looking to showcase, its theme features will help you to create any type of home movers businesses, transport, and logistics businesses. 5 levels drop-down menu is also supported so that you can create a website for large business scale.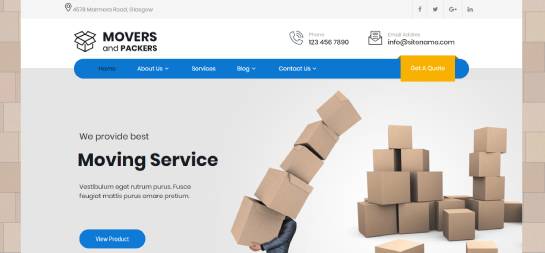 Strong and sturdy, high – powered and influential, visually and functionally advanced, Movers and Packers Pro has long established itself as a template of utmost potential when it comes to the logistics or transportation industry.
This top – rated import export WordPress theme will successfully brand your relevant business in the digital environment while targeting your massive audience worldwide, as well as will get listed into search engines, since SEO standards have been followed.
By the same token, with this theme, you can be sure that all your mobile and device users will be provided with neatly formatted and adjusted web pages in the mobile version as well.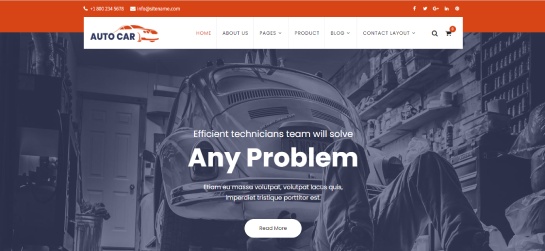 Auto Car is another multipurpose themes under import export WordPress themes that will make your online existence stronger and highly challenging so that you can leave behind all your competitors.
This fast loading and entirely customizable template will not be an ongoing expense for any dealer or delivering company, since the admin who maintains the website based on Auto Car will be able to master it and its content on his own.
The theme is also responsive and cross – mobile compliant, WooCommerce compatible for you to get involved in goods trading and running an online shop, as well as retina and HD ready for perfect visualization of the site.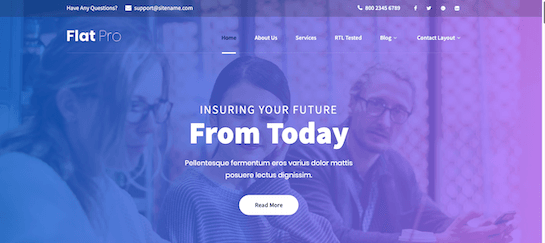 Flat Pro can be the best decision you'll ever make for your future delivery, logistics, or transportation website, and the final result will be worth every single penny you spend on it.
This premium – quality and visually dynamic import and export website builder will provide interactions without any single line of coding.
So that any webmaster with average knowledge of the field will be capable of customizing and controlling the website in line with the modern standards and norms of the WordPress community.
Flat Pro includes a variety of up – to – date and handy theme features and options, and supercharges the responsiveness and SEO of the website with a bulk of proven methods and applicable techniques of mobile – friendliness and search engine optimization.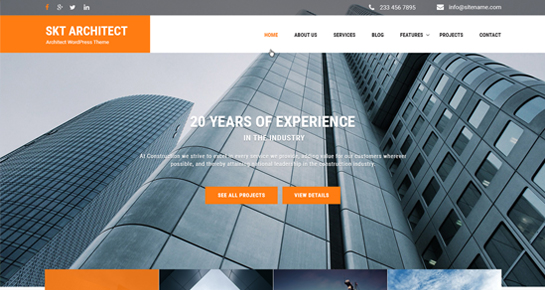 Choose smart and intuitive, error–free and niche-specific SKT Architect Pro as another import export WordPress theme at your disposal to emphasize your professionalism, break all the limiting borders, and increase your conversion rates.
Use the accurate and precise theme sections and areas to display all your relevant delivery and courier services, freight services, and ground shipping, control the movement of your services and products timely, create your online store sell your relevant products, etc.
This nice–looking and parallax WordPress template is also plugin compatible and translation ready to be more recognizable for more and more customers across the globe.
Build and enjoy the import and export–related transportation and logistics website of your dreams with Towing as one of the most experienced and repeatedly checked multipurpose WordPress templates available as of present.
This theme comes with the smartest and the most intuitive admin dashboard to deal with, nicely formatted theme areas and sections to serve the website visitors with quality content, homepage default slider for the most expressive images catering to your delivery business or services. etc.
This visually pristine and well – thought out, impressively feature–rich and immensely flexible toolbox makes an excellent argument, that stunning results can be achieved even with low-cost, yet functionally advanced templates as Towing is.
Another technologically refined and easy to use and follow, thoroughly polished and flawless import export WordPress themes that can be purchased at a reasonable price is Local Business Pro.
Arm your web pages with the most informative content and let all your website viewers browse your pages easily and navigate through the whole surface of the site without facing any single error.
This will speak in your favor so that they will be confident about your quality services and proposals.
Besides, your online profile will let you swim quietly along the trade channel and will be the most convenient bridge between your company and domestic and foreign sellers to partner with for handling your export and import operations.
Simplicity and precision, on the one hand, power, and energy, on the other give rise to SKT Pathway Pro, designed and launched as a firm unity ready to overcome any obstacles and keep pace with all the never – ending challenges of the continually evolving digital spectrum.
This awesome tool with unmatched features does not need any specialized knowledge in development or design to make the most out of it and lead to the emergence of an efficient, user and customer–driven, import and export–specific, and compliance – oriented website.
Vitalized to celebrate responsive and Google approved web design layout and cross-mobile compatibility, SKT Pathway Pro will be ready to adapt to numerous device sizes for bettering mobile user's browsing experience.