How can Hipster WordPress themes make a difference on a website?
For a web space to stand out from the competitor's hipster themes are an extraordinary approach in modern times. Despite the fact, that they can stand out from the crowd, are they really worth the performance?
Yes, hipster themes that come with extended functionality and spotless professional design usually emerge as the most powerful ones.
You can easily bring professional, modern, and artistic approach to your website by using them. Moreover, necessary modifications in various elements and layout can help you mold the site in the desired manner.
Here we have compiled an impeccable collection of hipster themes for your ready reference and selection.
The colors of the templates are not too bright or light but are balanced. Moreover, modifications in the background color and other areas of the template and layout can be made.
The installation process is completely documented and it is simple to use and understand. For a visual treat to your audience, it also includes an animated homepage. It has been tested for various sliders and for ease of use a default slider is provided.
Best Hipster WordPress Themes 2021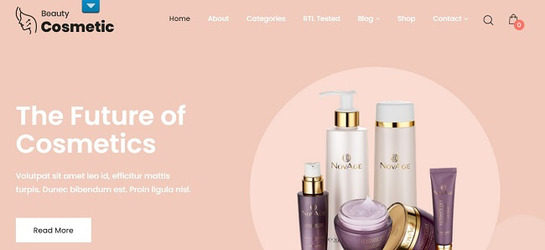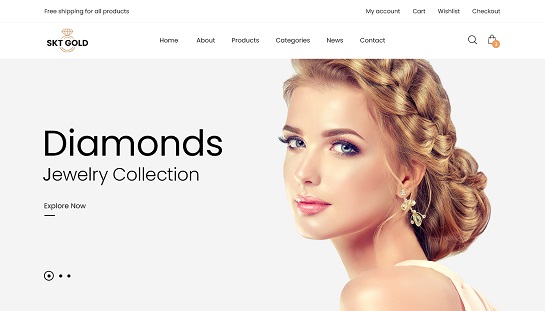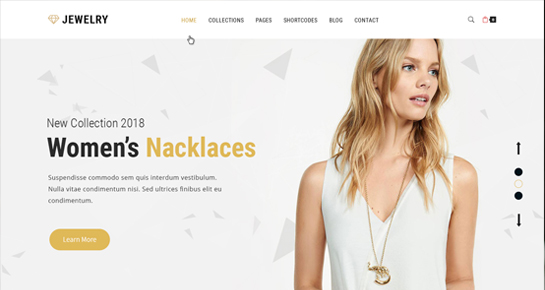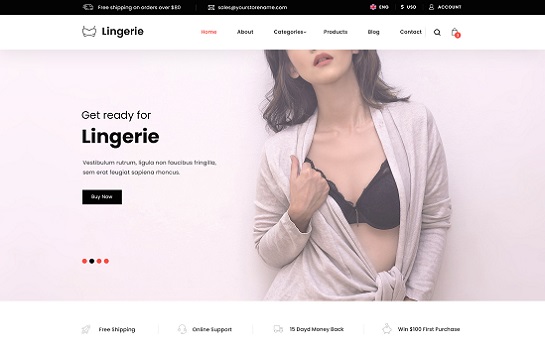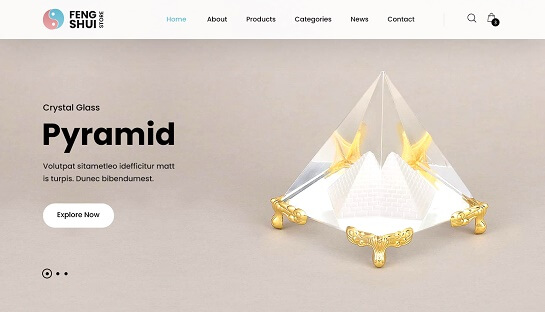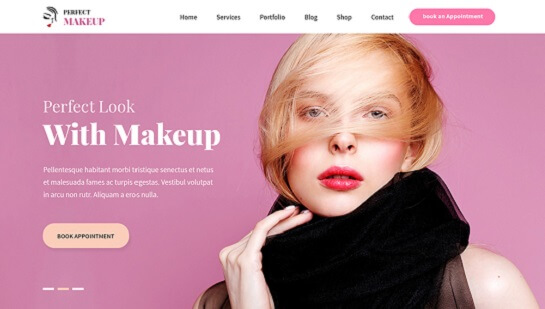 Ele MakeUp is a distinctive multipurpose theme that can suit the requirements of a large range of industries. By default, you will get the template of organic food which will contribute effectively in projecting the same.
Various kinds of page builders are compatible which ensures that creating fresh templates becomes easy for you. For all the pages of the website, you will have the option to select a unique layout. It is compatible with plugins of a wide range so that functionality wise there is never a breakdown.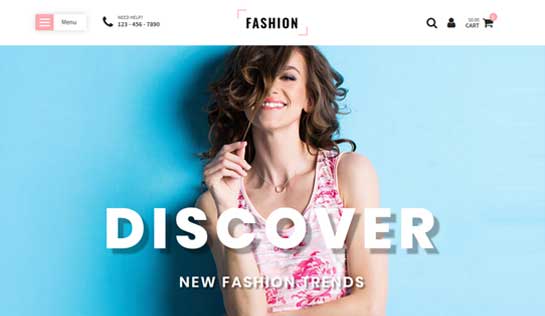 Ele Fashion is one of the finest hipster WordPress themes that you can select. It has been particular designed for fashion, fashion blog, trendy-related featuring. Additionally, it can also be molded accordingly for use by pet shops, dog welfare, pet blogs, etc.
Hence, this falls into the category of the multipurpose website and does justice to all relevant industries that uses it. The default designating is done in light colors which enhances the texture of the content.
It also brightens up the aura for the visitors at their first glance. The homepage is simple and effective which is offered along with a fully controllable slider.
You can also add plugins like WooCommerce which will ensure a smooth setup for an online store. 100+ inbuilt shortcodes are offered along with the theme that helps you in adding all the required features.
One of the most integral features of hipster WordPress themes is to ensure that your website stands out. Lifestyle does full justice to this purpose with its powerful performance and aesthetically appealing design.
It is an elegant, clean, and modern theme for setting up dry cleaning, drying, or laundry service provider's website. You are offered a pack of features that can be put to use for the convenience of the users easily. All your commercial services including delivering, ordering, collecting, etc.
can e clearly mentioned and explained. To add more value to the site it has been tested for compatibility with countdown timer, calendar, pricing plans, online booking feature, etc.
High-resolution visuals are used to establish the demo content to highlight the features of your business. Widgets, client testimonial, sliders, and other necessary elements will contribute to making your site impactful without affecting the performance.
Fashion Trends is a versatile multipurpose template developed to suit the needs of all business and corporate websites.
Its compatibility with hundreds of plugins, elegant design, and unmatchable performance has ensured its inclusion in the compilation of hipster WordPress themes.
Job management plugins of various kinds are compatible with it. It comes with a material design approach so that irrespective of the screen resolutions and system versions it will work smoothly.
The entire website and its various operations are well-documented so that the installation and setup become easy. All templates, layouts, and elements are color changing so that everything can be modified as per the required standards.
Page builders will assist you to create flawless templates that are HD-ready and retina-ready. It is SEO and SMO friendly which gives you an upper hand in terms of performance. Social media plugins can be integrated and the commenting facility has been provided by default.
Modelling theme is next in this compilation which is fully customizable and easy to handle. It has been distinctively designed to meet the requirements of websites related to trendy, stylish, or progressive, etc.
The images, graphics, layout, templates, and all other elements are well suited to the niche. This will ensure that you have to make only minor modifications besides replacing the content.
The design is user-friendly and all processes have been well-documented. You are also entitled to receive one-year full support from the developers so that even novice users can publish a great website.
It is incorporated with hundreds of shortcodes that adds to its features and functions. This reduces plugin reliability but in case if it is needed any plugins can be added.
Modify it as you like and create segments to convey to your audience about your products and farming methods. You can also add WooCommerce to establish an online store and create a global presence.
Blog and Shop is one of the most popular dynamic hipster WordPress themes. Reviews have become critically important for customers in the e-commerce age.
This theme presents to you with a unique combination of blogging about the product and offering the same through your online store. It has been coded to perfection for achieving the desired results.
Modificationof all kinds in templates, layout, checkout windows, and other areas is possible. Integrating varied payment options is also possible which promotes ease of shopping.
To boost the performance plugins of various kinds are supported. Lastly, it looks great across all kinds of screens and browsers.
This is a unique multipurpose theme with unmatchable performance and a stunning design approach. It is ideally suited for direct use for websites related to interior designers, windows, furniture, paints, etc. The overall graphics, patterns, and layout will ensure that you create a stunning website.
When it comes to performance it is SMO & SEO-friendly and has been coded by professionals. It is integrated with 800+ Google Fonts that enables you to add the required typography.
Loading speed is impeccable and the design approach is modern but flat. Colors of all elements including layout and templates can be tweaked as required.
Standard pages that are required for all websites are provided with the matching designs. Certain sections have been already created and you can modify them as per your needs. With dynamic customer support and complete documentation, this theme emerges as one of the best choices to opt for.
Girlie Pro has evolved over time to become one of the most preferred options when it comes to hipster WordPress themes. This has been distinctively developed for a special purpose of featuring a website related to waste management, garbage removal, etc.
At the core, it is a multipurpose theme and can be used to cater to niches across segments for creating an elegant website. It comes with ease of use and dynamic features to make the development and publication process simpler. Headers and footers are provided with variations so you will have a choice in the same.
The default template can be used straight away or a fresh one can be created with the help of the page builder. Plugins of all types are supported and modifications of all kinds are possible.
Segments, pages, blogs, and everything else including Social Media integration can be conveniently managed and administered.
Looking to select the best from powerful and premium hipster WordPress themes?
SKT Parallax Me Pro is the one that you will want, thanks to its outstanding performance and peculiar niche. It comes with a multipurpose design and has the potential to serve industries of all classes.
One year's support will be provided so that any query during the development and after publishing can be resolved. Tweaking different elements of the website to give it a personalized feel is possible.
You get four and five layout options to select from for the header and footer options respectively. All prerequisite WordPress standards have been considered and maintained in the coding process.
You can also quickly set up a blog with the exact layout that you have in mind. Keeping the design minimal is the key to blogging but according to your target audience, it can be managed. Plugins and shortcodes help you out in each stage where you feel a lack of features.
Reiki Pro is another magnificent option in the collection of hipster WordPress themes for you. It has been consciously developed to serve industries like healing, gym, yoga, meditation, reiki, etc.
Managing the content and designing of the homepage becomes flexible and convenient for with page builder. The default slider is provided and additionally, it supports other sliders as well. It works absolutely fine all the latest versions of WordPress and is translation ready.
All default templates are HD-ready and retina ready and it offers RTL support as well. WooCommerce compatibility has been tested so that setting up an online store is never hard.
Templates are color changing and are integrated with the color picker. Inbuilt shortcodes help you in setting up testimonial section, gallery, post timeline, and other such features.
Lastly, without being worried about the compromise in performance you can rely on plugins for all other features.
Blog have evolved to fashion blog and hence hipster WordPress themes are necessary to feature them. When looking for such an option particularly related to the kitchen needs than what better than SKT White PRO.
Other than it can also be used for websites of industries related to interior, sanitary, architecture, office supplies, etc. Everyone can comfortably manage to modify the template as per the requirements.
It is multilingual friendly and is perfectly responsive across different screens and devices. In addition to one year of support from the developers, you also get comprehensive documentation that assists in the installation process.
Blogs have been provided in the inbuilt structure and you also get options to select its layout. You also get to select from four different layout options for both footer and header.
Modification and customization of all kinds and at every level is possible. Comfortably rely on plugins for necessary features.
Naturo is an out-of-the-box, unique, and minimal WordPress theme. It is multipurpose, fully responsive, and has a soothing design. This ensures that you can create an artistic as well professional web space with this theme.
The page builder will contribute to making all relevant changes to the basic templates that are retina-ready. If required then HD-ready fresh templates can also be created with its help.
It also offers a widescreen slider, blog area, and 100+ shortcodes. The basic color range in the majority of the sections including the background is white so that it can be minimal. It can be completely modified in all aspects so that your exact requirements are fulfilled.
By default, you get all standard pages, blog section, portfolio section, and team section. The codes have been checked for constancies and various plugins have been tested for compatibility.
This compilation of best hipster WordPress themes ends with Condimentum. It comes with a responsive and versatile design to suit the needs of corporate, MSME, and startups.
Professionalism will be reflected in each section of the website irrespective of the pages and layout. Modification in the existing layout and templates is possible with the help of a customizer and page builder.
Additionally, features like color pickers are also provided for the ease of operations. It is e-commerce ready so that you are never deprived of setting up an online store for your products.
It is integrated with Google Fonts, special characters, shortcodes, sliders, widgets, and other elements. It is RTL compliant and HD-ready which ensures that it features perfectly across all kinds of devices and browsers. Lastly, you also get a five-level drop-down menu as a part of the custom navigation option.