This time we have touched on the courage of high end WordPress themes when it comes to matching all the modern coding and design standards for unequaled websites.
WordPress is one of the budget – friendly modern content management systems that is constantly updated and developed to hit its big.
Under such situation, the end – user of WordPress – powered templates wins greatly while having high – quality and up to date platform for his present or future website.
Hence, whether you are an ambitious individual with provocative online plans, or a businessman with a huge experience in the given field, choosing WordPress as a reliable supporter of your website will help you withstand the challenging digital market easily.
With an intention of narrowing down your choices when it comes to choosing WordPress templates, we have collected some of the top – rated and high end WordPress themes matching the needs of absolutely any kind of website.
Ease of understanding and usage should not be problems with any of the below – listed templates. Moreover, all of them are highly dependable, secure and smart and include handy toolbox making the web establishment easy enough while fostering a do – it – yourself approach.
For easy user interface read-more and shop now button can be integrated on the slider image. Without vising other page user will be directly redirected to the shop page.
WooCommerce Plugin is also integrated with awesome features like you can show your product with different views like front view, side view, and top view.
This will help user to get more details about the product. Different fonts style can be used to highlight the main text such as categories, product price, features etc.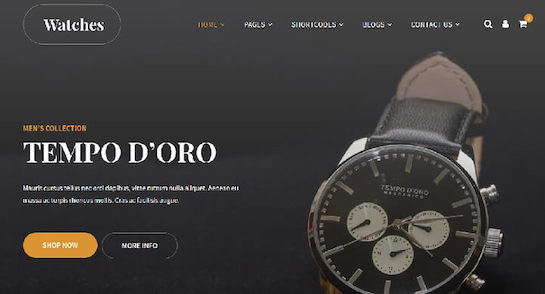 Luxury Watch is a most beneficial High End WordPress themes to showcase the luxurious items like Cars, Branded watches, products, accessories, handbags, lenses etc.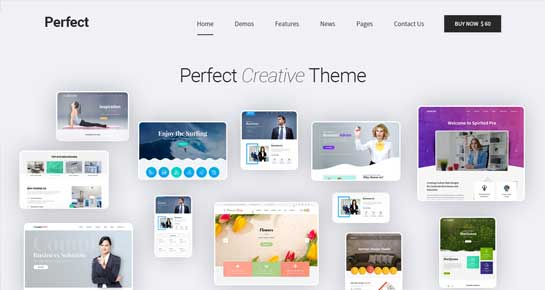 A high end and robust website is measured by the utility the high end WordPress theme on which it is based. SKT Perfect is one of such highly utilizable WordPress – powered products with affection to excellence and superiority.
It can be a wonderful turnkey solution to a website of any size, nature and denomination. Hence from narrow – specialized performances to the revelation of global topics, SKT Perfect is the one to clearly execute any command.
It comes loaded with templates, as well as functionality with visual composers and page builders to reach the desired look and feel. The theme is also as responsive and mobile – friendly as it is shortcodes – based and smoothly navigable.
Search engine optimization of the theme is another noteworthy feature to help you get momentum and conquer the "search" medium of the digital arena.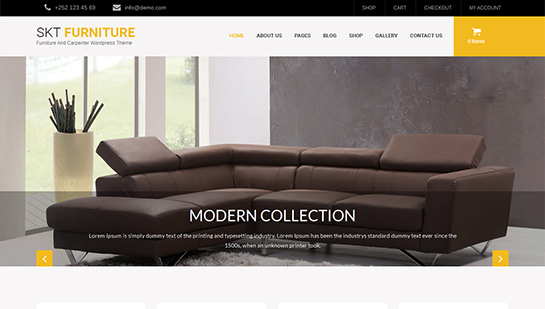 Furniture Pro has managed to earn the reputation of one of the high end WordPress themes catering to the needs of interior design and furniture, construction and building, etc. It is custom – built to bring boundless possibilities and functions to you.
Building a web presence based on Furniture Pro is not only feasible and affordable, but also joyful and pleasant. The reason for that is the ultimately simple and easy to manage framework of the theme with every single line of functionality needed.
Responsiveness and cross mobile – compatibility, bundles of shortcodes, icons and Google fonts, SEO and WooCommerce readiness are all present within the theme.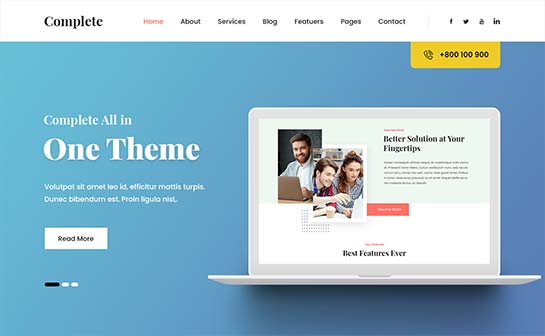 Totally managed and wonderfully complete, Complete Pro is an unbeatable template to accompany even the novice in the digital arena. Even if you don't have a basic understanding in development or are a clueless about technical jargon, this comprehensive template is what you need at your disposal.
The whole beauty of Complete Pro is obvious when you undertake the creation of a website that will leave your audience speechless with its charm and user -friendliness.
Deliver your high – quality content and images and let them act accurate and decent when viewed on different portable devices. As one of the intelligent and high end WordPress themes, Complete Pro includes homepage full – width slider, slider controllable elements, color changing options and much more.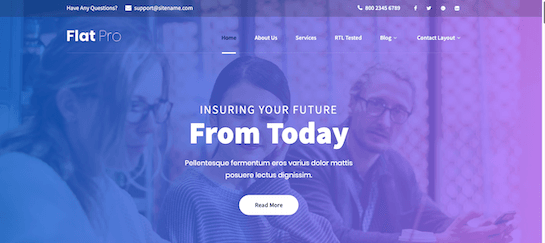 Flat Pro is an eye – catchy and engaging, yet serious and powerful template designed to match the expectations of business world.
From business companies and agencies to business listing websites, this modern – looking template can host it all. Technically articulate and full – fledged, Perfect Business is mighty enough to muscle the claims of a vast variety of business topics and not only.
From shortcodes – based operational framework, homepage slider and convenient content zoned to adaptability across different browsers and platforms, every single functional trait of the theme is well taken care of.
There is also less stress about the website customization, since the given platform is pretty simple and easy to digest in management.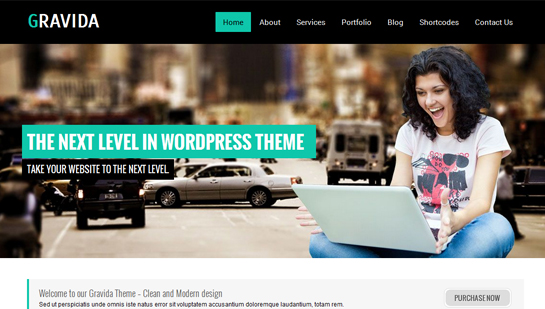 A maximum scrutiny has been put into action while processing and designing Gravida to be one of the high end WordPress themes in WordPress repository. Precise and accomplished in every aspect, this website builder generates results which are more than satisfying for your website visitors and users.
The smooth and sleek navigation levels are mixed with easy to access content areas and information parts of the theme. This kind of user – centric behavior of the theme will keep your visitors engaged and comfortable while they are browsing your site via their PCs and mobiles.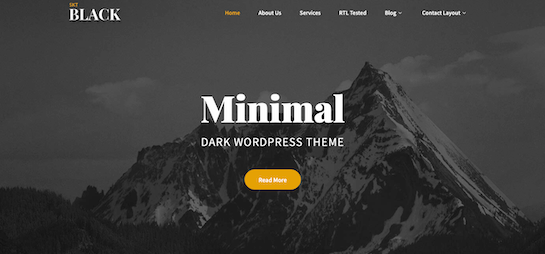 SKT Black PRO is developed and worked – out specifically for the fitness and gym industry to get the two sides of such businesses connected via the influential website.
Given the invigorating rise in people choosing physical activities and healthy lifestyle, fitness – centric businesses have greater chances to boost their revenues from their websites. The theme's easy and adaptive nature aligned with mobile – user friendliness will highly contribute to it.
Showcase your staff and trainers, display high – resolution images stating the achievements of your clients and insert all the communication channels to get in touch with you. Perfect Fitness has all the favorable conditions for that.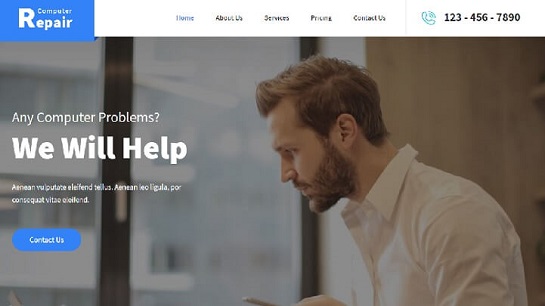 High Tech is the last representative in our list of high end WordPress themes with a special stress on the modern digital and technological world and its solutions.
Whether you are a digital startup or e – book author, programmer or graphic designer, this template is destined to be your first step towards more visitor engagement and their conversion into paying clients.
Show off your original works and pieces of portfolio in the most professional way and get a lot of eyeballs on them hanging over the homepage slider.
Widget – friendly areas, numerous shortcodes and color combinations available, calls to actions and slider variables are all available with High Tech.
Whether you want a personal blog set up or a professional one for your business, it is always a good idea to go ahead with a WordPress platform as it can offer you greater flexibility and control over your website and how you would want the same to look.
The main objective here is to get more visitors to your website, right? And if that's the case, then you need to check out some of our high end WordPress themes as these have been designed specifically by some of the top experts.
These themes are multi-purpose and you can use the same to set up a personal blog or design an online portal for your business.
That's why you need to select one from the many high end WordPress themes so that your website stands out for all the right reasons. You may also want to check out these design tips so that you can customize your template accordingly.
Layout: The layout needs to be simple; after all, you are trying to help your users access the information they need, in the shortest time possible.

That's why you may want to adopt a minimalistic look that makes strategic use of white space to direct the user's focus to the relevant parts of your website with a call to action. You can also redesign the structure of the front page, section it so that users can easily locate the information they need.

That's why you should opt for themes like these ones that come with neatly sectioned layouts, drop down menus as well as customizable templates.

Pagination: You need to ensure that you post thematic and relevant content to your website; more importantly, you may want to use pagination tools to help split up individual posts into multiple pages as this can result in more page views and in the process, help boost your rankings.

Of course, you need to understand what your audience needs and post content that they would be interested in, for this to work effectively.

Colors, font and background: If you are setting up a business website, then you need to ensure that your website is as professional as it can be.

That's why you should go with these themes as they can help make your website as professional as it can get; more importantly, these themes are completely customizable which means that you can tweak all the page elements on your website, change the color, background image, typography, header, footer and the rest.

With these themes, you should be able to design your website and get it to look the way you had wanted it to.
These are some of the reasons as to why you may want to check out these frameworks and install the one that seems to be a good fit.
But keep in mind that you may want to do a beta test to ensure that the theme you had selected lives up to its hype and is indeed "as good as it gets".