The following are some of the best eye catching WordPress themes available to design any website from scratch.
If your website does not look appealing at the very first glance, it does not matter how good its functionalities and your products are, visitors will always ignore you.
Therefore, it is highly important to use eye catching WordPress themes and get people hooked immediately.
There are also some eye catching WordPress themes listed that are meant for particular types of website to get the most effective result.
You must invest in this theme to convince the visitors to become your subscribers and get the best offers and deals. The design of the theme is very catchy, and there are various animation effects that will captivate everybody.
It is time for you to make the move and choose one of the best eye catching WordPress themes from the above and give your website a new look. Your users are going to like it and new visitors will immediately become your customers and clients.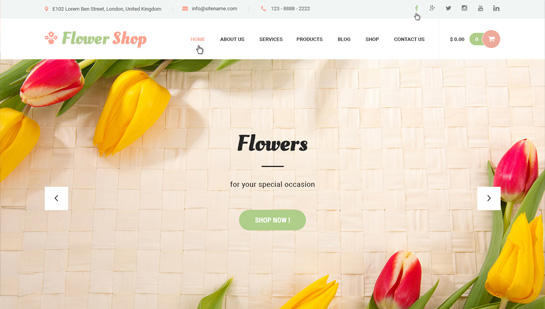 This is one of the most creative and eye catching WordPress themes for designers and fashion product sellers. You can seller trending products and write various useful blogs on design trend and drive unlimited traffic. It is fully responsive, and there are options for changing color and overall design element by element.
It is translation ready and has multilingual support. You can list various design related services and showcase your portfolio to great repeated orders. It comes with an integrated slider and social media sharing and showcasing options.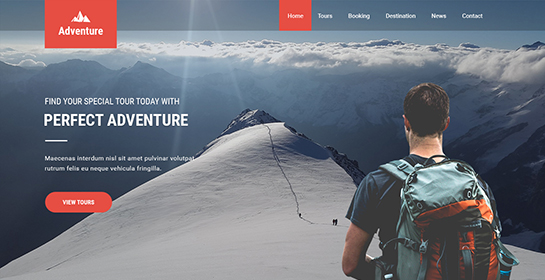 Adventure is one of the best eye-catching WordPress themes for travel related website. You can create awesome blogs with the stunning design.
There are parallax sections on the homepage and one can list various tour and travel packages. You can get a commission from them or you can offer your own packages as well.
There are beautiful plugins to list everything in innovative blocks and boxes. Mobile users will be able to see the site perfectly due to the theme's mobile-friendliness.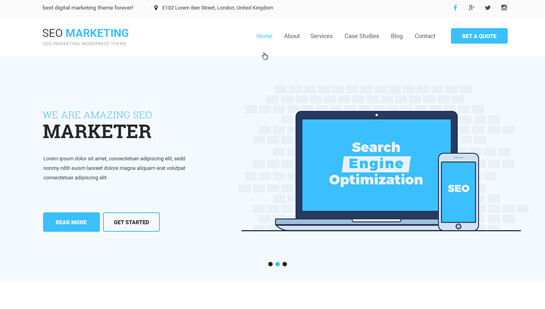 This is one of the most eye catching WordPress themes for any type of business. Since the theme has highest SEO value, it will outshine your competitors on search engines and drive massive organic traffic.
The design of the theme is classic, and it is flat for faster loading speed and better visibility of any device.
You can use the SEO plugins available with the theme to write optimized content and rank well for every page. There are thousands of fonts and icons and several shortcodes to make the website look stunning.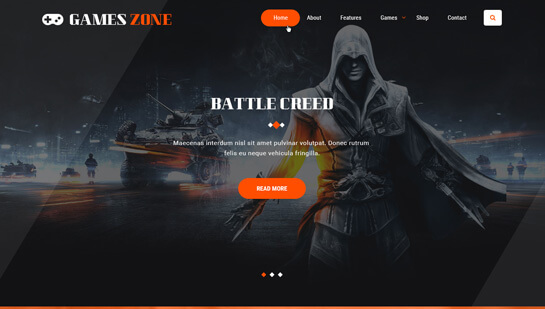 If you are a new game developer, you need to use this theme for better growth and driving more buyers regularly.
There are various useful fonts and icons available which are a must for a game related website. The theme has high SEO value, and with attractive offers, the customers' number will increase exponentially.
There are various payment gateways available, and the color combination is superb. The theme supports translation for different types of customer. This is the most eye catching and attention grabbing WordPress theme you could use for your website.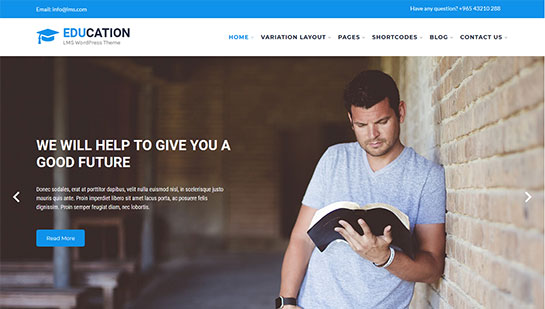 Education websites and blogs are always on the rise and this theme has all the required ingredients to offer the premium website design and functionalities.
You can offer free courses and paid courses. Once the free courses are likely by the students and customers, they will definitely enroll for the paid ones.
This is one of the coolest and eye catching WordPress themes on the list which will increase the brand value and trust factor.
There are payment gateway, advanced contact page and all the different types of facilities. You can get assistance from our support team to install the theme perfectly without glitches.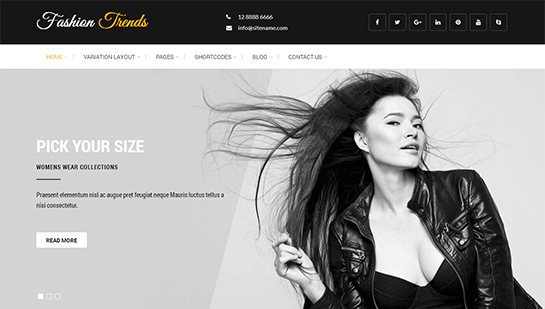 Fashion blogs are getting huge traffic as everyone is interested and trying to follow the current trend. It is HD ready and one of the best eye catching WordPress themes for fashion and related products.
It is highly SEO-friendly and has social media support. The design is flat, the color combination is catchy, and all the ingredients are available to take your website cum blog to the next level.
It is a multipurpose eye catching WordPress theme that has some of the best designing components. It is best for construction and real estate companies. It comes with unlimited fonts and icons.
It has parallax background on the homepage and is fully SEO optimized. The galleries are quite innovative and sliders are creative. It is also compatible with cache plugins for faster loading speed.
People check out different food blogs to get recommendations of visiting different restaurants and their specialties.
People also look for new recipes to try out at home. This is one of the best eye catching WordPress themes for creating a food blog.
There are various shortcodes available to embed videos and reviews in different parts of the website and posts.
The main source of money for such blogs is sponsorship from different hotels. The homepage is beautifully designed and will help drive enormous traffic with its SEO value.
It is a uniquely appealing theme that stands out for its layout. The layout is refreshing and creative. It loads faster and has 6 different options for choosing slider type.
All the plugins are compatible, and it comes with pre-loaded animation plugins for the homepage.
There are various variations available for different sections of the themes. It is for creative people to use for constructing a personal website.
It can be used for blogging and by service providing companies in designing and photography for whom eye-catching websites are a must.
This could be one of the best eye catching WordPress themes for showcasing luxurious products. You can give fashion tips through the blog, highlight current trends and use affiliate products to monetize the site and even sell your own products directly.