You are welcome to check this list of the best event planning WordPress themes, for event and party planning organizations and agencies, event managers and coordinators.
Also, event, wedding and anniversary catering, equipment rental and meeting rooms services, event venues and destinations, and any other planning and special day coordinating businesses online.
Special party or planning industry is growing in leaps and bounds while attracting more and more attention of clients and customers.
In a busy agenda of a modern person, sometimes it's almost impossible to organize everything properly, especially, when it is a special day, event or occasion that should be memorable.
This is where hundreds of event and party planning services and service providers appear to be by your side.
In this article we have made the list of the best event planning WordPress themes for such services and business presentations online.
If you are looking for a crisp and well polished, designer made template that will require minimum time and efforts for activation and finalization with your own preferences, each of the event planning WordPress themes showcased in this article will fit your needs.
All of them come with customizable demo content forms for you to replace with your own one, as well as with thoroughly customizable framework to freely adjust and remodel to reflect the best flanks of your event planning business.
Thus, all that is required from you is to choose the template of your expectations and gain the competitive edge in your market segment.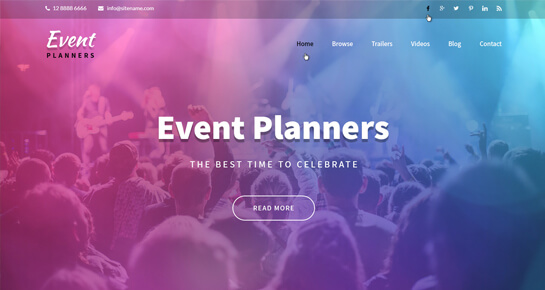 Event Planners Pro is one of the productive and painstaking, impressive and spectacular event planning WordPress themes you can give a try.
If you are on the lookout for the results driven marketing strategy for boosting your business online, this digital product is exactly what you need.
Ready to generate leads, prospects and exposure for your relevant business, this responsive and mobile optimized, SEO and SMO compatible template will let you grow your business and its attendance with fewer nerves, less efforts and financial means.
Make your events and services look organized and be easy to access with the prebuilt content areas and parts of Event Planners Pro. Use the pre enabled shortcodes to achieve the needed content setup or enhanced functionality.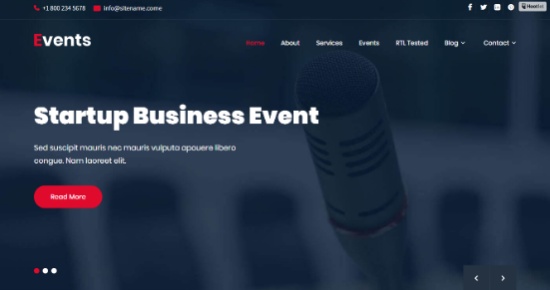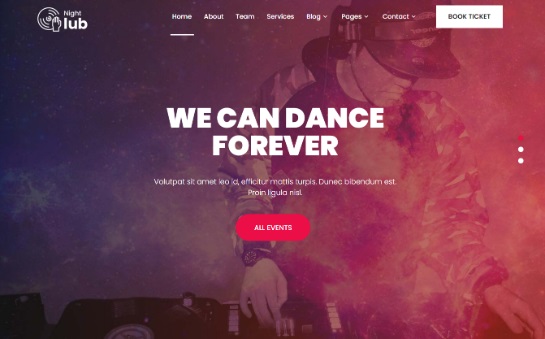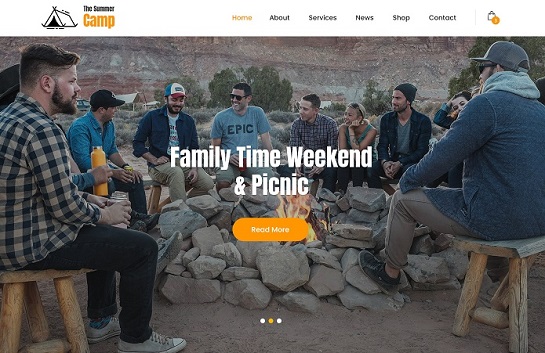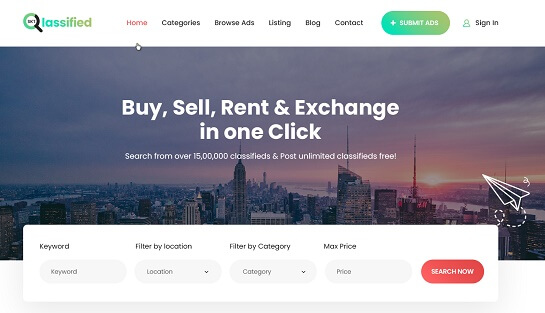 Banquet Hall Pro is the next recommendation when it comes to advertising any kind of commercial or revenue generating business, among them event and party planning ones.
Although the default version of the theme is more formal and serious looking, you can alter and customize it to generate more stylish and colorful one, depending on your business profile and the services offered.
This retina and HD supportive template is ready made to host large images and photos to drive more attention and client fascination. You can also use the nice looking homepage slider for your best offers, service packs, events or discounts in a visual format.
Checked for its stable performance for a myriad of useful plugins and extensions, Banquet Hall Pro also comes with smooth navigation acting as a road map for your website users.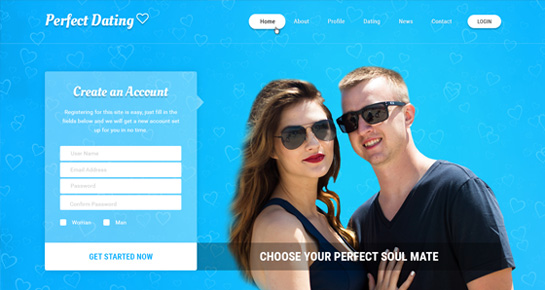 Lively and glowing, inspiring and gorgeous, Dating is one of the newest event planning WordPress themes for dating agencies and dating organizers, engagement, wedding and anniversary catering and coordinating businesses and other party and event planning activities.
Communicate with different target groups through your website based on Dating, let your potential attendees find your website in search engine enquiries and quickly get in touch with you.
In this relation, Dating is professionally prepared and launched to meet all the requirements of SEO practices, especially when supported by SEO plugins.
SMO integration is also well done with social media icons as well as SMO plugin compatibility for sharing and commenting purposes and not only.
Dropdown navigation menu with 5 levels is also present with the theme to provide your web surfers with less clutter and possibility to find their way more quickly and effortlessly.
Flower Shop is one of the dynamic and zealous representatives of event planning WordPress themes designed and developed for luxury and elite events planners and party producers, wedding and anniversary organizers, destinations and floristic services, etc.
Let people dream big with you and see what you have to offer them to make their special event unforgettable and unique.
Organize your content into reasonable parts and make them available in the preloaded sections of the theme, like home, about us, our services, contacts and more. Blog section can also be used for keeping your profile up to date with daily fresh content and posts.
This responsive and user optimized template has been developed with ease of use in the authors' mind as well.
Wedding Rituals can be the most reasonable solution for party and event planners, especially those catering to wedding and engagement planning and coordinating services.
Catch the wave to prosperity and success with Wedding Rituals that is affordable and pocket friendly.
The form and function of the theme can be easily configured and restyled since no hand coding is needed to make the default version of the theme the one you need for marketing your planning services.
Let people browse your website with relevant services at their suitable time and from their comfort zone, since this template is error free and quick in performance.
It means that your website will be available around the clock and will grant your web guests with excellent user experience both for desktop and mobile accesses.
Gravida is a totally smart and sophisticated business and corporate website building tool with modern and impactful design ready to take your event planning business to a new level of popularity and client engagement.
This easy to use and lightweight template is ready to offer you a website creation and management possibilities with 0 coding knowledge or experience.
Pursue new market segments and solicit new sales with Gravida since it is amazingly commercial ready with WooCommerce compatibility.
It means that you can accurately arrange your online store and sell any kind of products, services, items, packages or whatever it is. To be a trustworthy event planner, your rate of success has to be high.
In our busy modern lives, having some level of organization can be daunting and challenging to some people. That is why you will see professionals hire a personal assistant to help take care of errands or tasks they are unable to handle.
Planning a special day, event or occasion can be nerve-wracking, especially if you want the event to be memorable. But luckily, professional event planning has become so popular.
Easing the work of modern working individuals who barely have time to plan for a simple kid's birthday party, christening ceremony, or staff end of year party. It is in times such as this that the services of an event planner come in handy.
However, not all event planners will deliver to your satisfaction. The market might be flooded with planners but getting one you can rely on to deliver a smooth, memorable event requires a lot of background check, including testimonials from previous clients.
With the demand for event planning being on the rise, the best way for a planner to maximize on this demand and present his or her services better is through a website.
If you are an event planner offering planning services of birthday parties, weddings, conferences, corporate events, among others, these Event Planning WordPress themes have been designed with you in mind. They will guarantee you a seat at the table.
When clients are sourcing for an event planner, they always ask for the website Url to check the client's website design, display of content and images and client testimonials.
Most clients will make an informed decision based on the above. Even though event planning is a social profession requiring you to spend a lot of time talking to people, a website is the other form of communicating with your online potential clients.
Therefore, as an event planner, it is upon you to ensure that your website addresses the needs of your potential clients. Images of your previous gigs should motivate the client into entrusting you with planning their event.
So, make sure they are well presented and clear. The content should also address the client's needs.
It is imperative to incorporate a WordPress template that gives you a crisp and well-polished look. And, our range of Event Planning WordPress themes gives you just that.
Besides meeting all your needs, these themes also require minimum time and efforts for activation and finalization with your preferences.
The themes come with a thoroughly customizable framework and demo content form that you can freely adjust and remodel to suit your event planning business.
With event planning becoming so lucrative, growing in leaps and bounds and attracting more and more attention from customers, we invite you to go through this list of the best Event Planning WordPress themes discussed below and pick one that will not only meet your expectations but also help you gain a competitive edge in your market segment.