If you are a mobile app developer trying to find a unique web platform to organize the launching and presentation of your digital products, web developer or digital specialist in an effort to get closer to your audience and showcase your recent works and portfolio.
We are happy to let you know we have compiled a list of the best app showcase WordPress themes you can try.
Whether you are engaged in building mobile apps both native and cross platform, developing unique mobile app features for adding corporate sign in or something more.
Crafting offline ready apps, managing push notification systems, run digital agency or offer web design and development services, SEO and SMM, domain and hosting registration, you can be sure these app showcase WordPress themes will do a fantastic job for you.
From showcasing, marketing and advertising apps to online sale and payment collection, these website builders are specialized in many different techniques and promotion ways which are all lead generating yet easy to use.
Each of these web software and mobile app showcase WordPress themes brings an effective set of web capabilities and customization controls for you to manage your site and the way your apps are launched and shared online from A to Z.
Any of these app showcase WordPress themes is custom built to celebrate the most durable framework ready to subject to your changes and modifications as per your business needs and personal taste.
Hence, you are free to choose any of them and build and present any mobile application and attribution, marketing analytics platform, head to head comparison of the latest mobile apps, data driven mobile and app protection services, mobile app development company or agency website, blog or online shopping platform.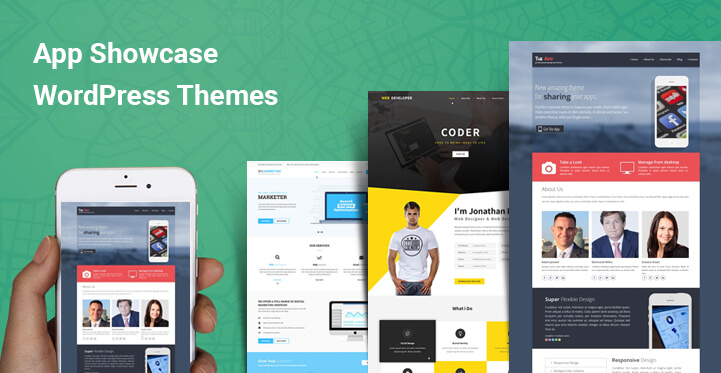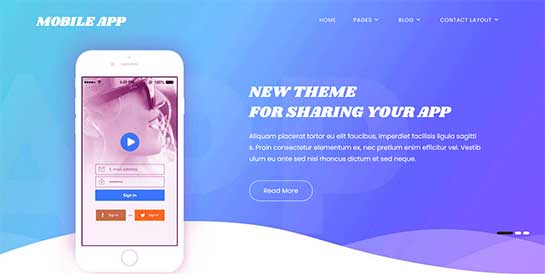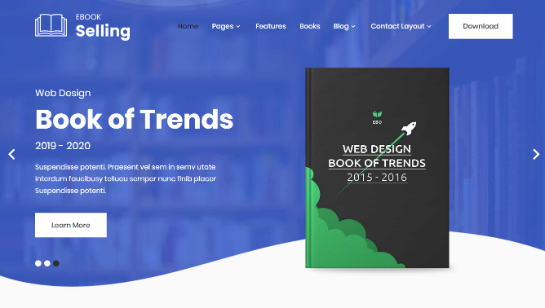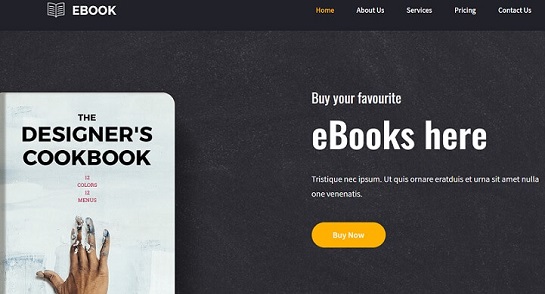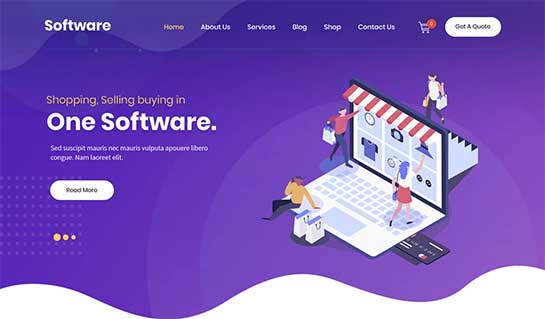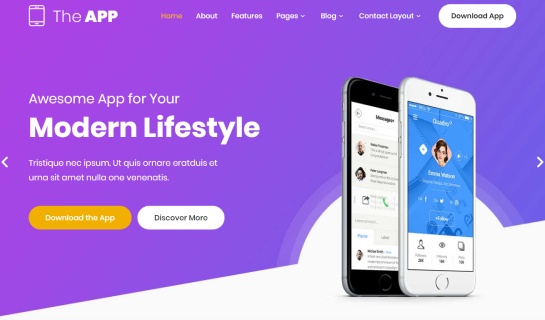 We at SKT Themes have long come across the necessity of building one of the most dynamic app showcase WordPress themes and are thrilled to share it with you.
Choose The App Pro to rapidly build interactive and engaging digital profile and use it as a solid ground to host any kind of thematic information, product and app launching, online shopping platform with relevant plugins' support and much more.
Responsive and mobile checked, HTML 5 based and CSS 3 animated, The App Pro comes with a nice looking single page website model to deliver landing page functionality. You can use it as all in one solution with homepage slider, nicely formatted content zones, widget ready footer and sidebar areas, default portfolio part and contact form, etc.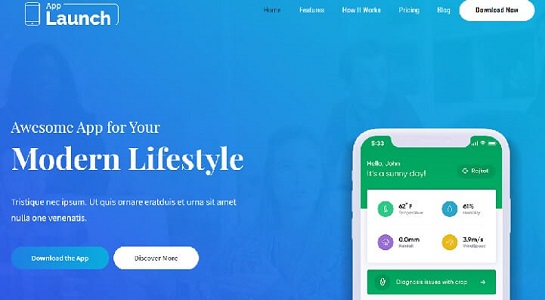 To create a fully custom made website you do not need to start creating a website from scratch. If you have access to Ele Product Launch you won't require to hire designers and developers to make custom design and code.
By considering this template you will be able to customize your website on your own with no technical or coding knowledge.
Even if you are looking to market your services or products you do not need any marketing company to handle this stuff. In one click you can add social media plugins, AdSense plugins, email marketing plugins, and more to start promoting your single or multiple products very easily.
While working with Ele Product Launch you will never need to touch a line of code.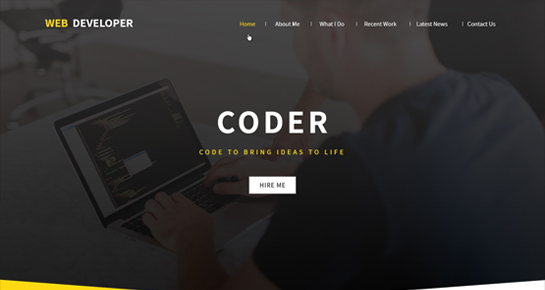 Web Programmer is a multipurpose and serious looking website builder any app developer or web programmer is going to love.
Loaded with Google approved fonts, shortcodes, responsive layout and Live Customizer at its core, Web Programmer makes it possible for you to try and test different web design and functional solutions for your profile and find the one that will best showcase your apps and other digital products, services and consultation offers.
You can learn more about the perks of this wonderful website builder if you jump to the theme's backend and start to explore what's there.
Actually, you are going to find thousands of way to combine and mix diverse design and functional solutions, colors and content segmentation, typography and image choices to generate a final product that is awe inspiring visually and hassle free in operation.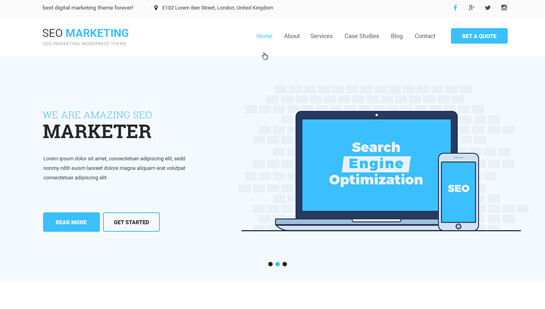 SKT SEO is rapid and cross mobile compatible, ambitious in nature yet visually clean and crisp website creation and management tool designed and polished specifically for digital products and apps launching and promotion online.
It has been coded to celebrate e commerce readiness which means you can integrate this functionality into your website whenever needed and along with presenting new apps and other products periodically, organize their sale via digital platform.
Moreover, not only e commerce plugins, but also many others are compatible with SKT SEO such as contact form and additional shortcodes, translation and social media optimization, gallery and slider, etc.
Game Developer is one of the top rated game and app showcase WordPress themes uniting creativity and animated form with endless operational capacity.
Use the preloaded homepage sections and modify them in line with your content needs and product listings so that your virtual audience can quickly search the target product and measure its quality.
Add effective images on the homepage full width slider to announce the dates of new app launches and other important information, as well as use blog area for novelties, news, product updates, new versions and more.
SKT Tube is optimized for any kind of video based website or blog which means you can freely use this template for sharing videos of mobile apps and other products, programs, tools, designs, website templates and much more.
With this cost effective yet premium quality WordPress theme, your website is going to justify your spend.
Not only the theme's price is kept low, but also the workload that is waiting for you is confined to the minimum only to explore your talents as a website designer with creative and unique web design solutions.
You can choose to have extraordinary image and font, buttons and color combinations, different categories and content pages, widget friendly areas with interesting content and links, gallery area for portfolio and app images, etc.
If your objective is to launch and sell apps to as many clients as possible, SKT Landing Page is all you need as a lead generation machine.
With minimalistic flat design style, clear layout and subtle color choices, SKT Landing Page makes it stunningly comfortable to act as a website admin and add niche specific content to go well with the overall structure and look of the theme.
There are many shortcodes and tools you can exercise in different stages of the site customization, as well as can quickly add useful and practical plugins, add ons and extensions to fulfill this or that functional need.